How Scopely is interesting to investors
The market for mobile games is developing, it is a promising area that is becoming more and more interesting for investors. Recently here appeared a new unicorn – the development studio Scopely from Los Angeles. The company has signed a $200 million financing deal. Now the startup is valued at $1.7 billion, although last year its market capitalization was only $700 million.
The studio decided to allocate the funds received for the purposes that were set out in the previously adopted business strategy. The management continues to develop and buy new games. The company's immediate plans include the release of six products, the expected revenue from which will amount to $100 million.
The most famous games Scopely – Looney Tunes World of Mayhem and Star Trek Fleet Command. Their development became possible after the acquisition of DIGIT Game Studios.
Los Angeles Studio is a well-known player on the market. For three years in a row, it has received investments. The first major investment was $55 million in 2016, financing in 2017 was $60 million, and in 2018 – $100 million.
The greatest interest among investors is the technology platform Scopely, which supports all its mobile products. The software provides an opportunity to adjust the conditions of the game to the user experience, quickly responding to the needs and actions of the gamer. This allows it to attract more target audience.
The main investor of Scopely is NewView Capital, in addition to it, the money came from Canada Pension Plan Investment Board, Baillie Gifford and BlackRock. Current investors such as Sands Capital Ventures, Greycroft Partners and Revolution Growth do not stop financing.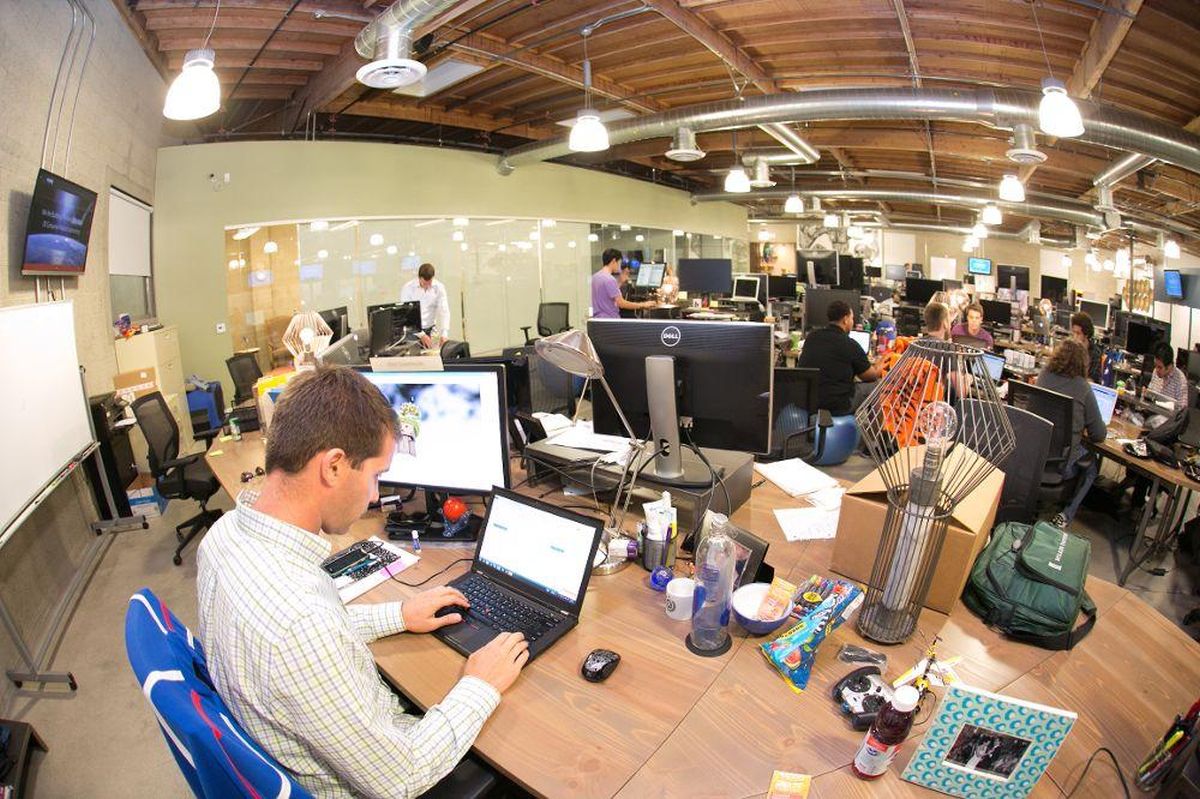 The studio was founded in 2011 and achieved success quite quickly. However, for the first time she was able to earn $1 billion in revenue this summer.
In addition to large companies, private individuals invest in Scopely, including Arnold Schwarzenegger, CEO of Paramount Studio Jim Janopoulos, former top manager of Disney Tom Stags.
In order to present a completely new and quality product, Scopely attracts talented developers and web designers. The long-term plans of the management are to take the company to a new level and become a kind of Netflix, but only in the field of mobile games.
Competition in the segment is quite serious, new ambitious startups enter the market and some of them receive large financing. A vivid example is the French studio MadBox, which managed to attract investments of $16.5 million. Therefore, the company Scopely directs its efforts not only to game development, but also buys small promising projects that will bring fresh ideas to the overall concept.