Features of Volocopter's air transport startup development
The German startup Volocopter attracted an investment of 200 million euros in the D round. It is engaged in the development of urban airmobile transport, and this direction is extremely relevant today. The investors in the project were the funds of BlackRock, Jericho Capital, Atlantia and others. Earlier, the company had already received funding from Volvo Corporation. Thanks to the funds received, the total amount of capital raised was 322 million euros.
Volocopter has been creating vehicles of this type since 2011. The company's products are already in operation in different countries, including the VoloCity air cab, the VoloDrone cargo drone, and the VoloPort unmanned cab station located in Singapore. In addition, the startup has developed an innovative platform VoloIQ, supported by Microsoft Azure. This makes it possible to manage all elements of the Volocopter ecosystem.
The company intends to use the funds raised in the round to develop the VoloCity air taxi project, and is currently working on VoloDrone unmanned vehicles that transport cargo by air. The first prototype has already been created and is being tested. Volocopter management also intends to start a commercial operation of its urban transport.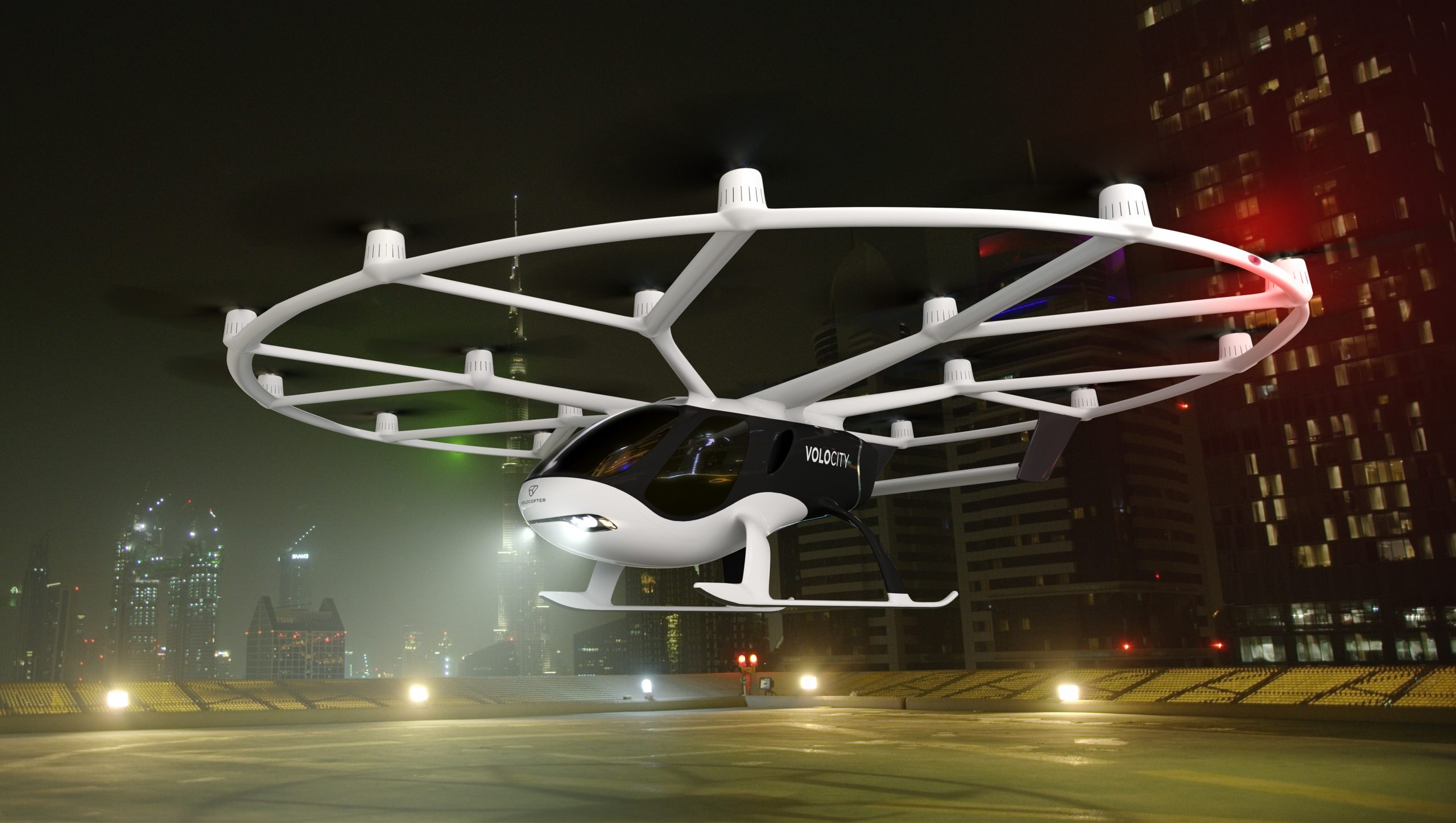 The startup is a leader in the field of UAM, its developments are already in use, and prototypes show excellent results in the testing process. The company has already released the fifth generation of air cabs, and it has all chances to become the first certified developer of electric air transport for moving around the city. In addition, Volocopter already has a permit from the European Union agency that deals with aviation safety. The document allows for project activities in the EU in the field of creating electric-powered aerial vehicles with vertical takeoff and landing. According to the plans of Volocopter, within 2-3 years the devices will be tested in Europe. In addition, the startup is also undergoing certification by the U.S. Civil Aeronautics Administration.
Another promising market for the company is Asia, where it is currently negotiating a permit for commercial flights.
Last year, the VoloCity series successfully passed all tests in Singapore. The cab is designed to carry two passengers and has a top speed of 110 km/h. The vehicle is capable of flying a distance of 35 km without stopping, for this purpose it is equipped with 18 rotors, which replace a helicopter propeller. Thanks to this design, the cab travels almost silently and is less harmful to the environment. All in all, the prototypes of past generations of aero cabs performed more than a thousand flights as part of testing, and showed their effectiveness for use in urban areas.