What is unique about Relativity Space technology?
The American aerospace company Relativity Space is conducting another round of funding, in which it managed to attract $500 million. Thanks to the investments received, the market capitalization of the rocket manufacturer made $2.3 billion.
The round of financing is managed by the Tiger Global Management hedge fund, which manages $40 billion in assets. Relativity Space received funds for business development, increase in technological processes and staff expansion.
Thanks to the round, the aerospace manufacturer has significantly increased its value and has become one of the most expensive commercial companies in this segment. Relativity Space is second only to SpaceX, which after a new phase of funding last summer is estimated at 44 billion dollars.
Investors of Relativity Space were various funds, including Tribe Capital, Fidelity, Y Combinator and others. In addition, Jared Leto, actor and frontman of the group 30 Seconds To Mars, as well as the owner of the basketball team Dallas Mavericks, Mark Cuban, invested in the rocket manufacturer.
The main project of Relativity Space is the construction of its first rocket. For this purpose, the company uses a non-standard approach – about 95% of all Terran-1 components are printed on a 3D printer. This solution has significantly reduced the time required for the construction of the rocket. In addition, 3D technology makes it easier to make modifications, the procedure is easier than in standard complexes.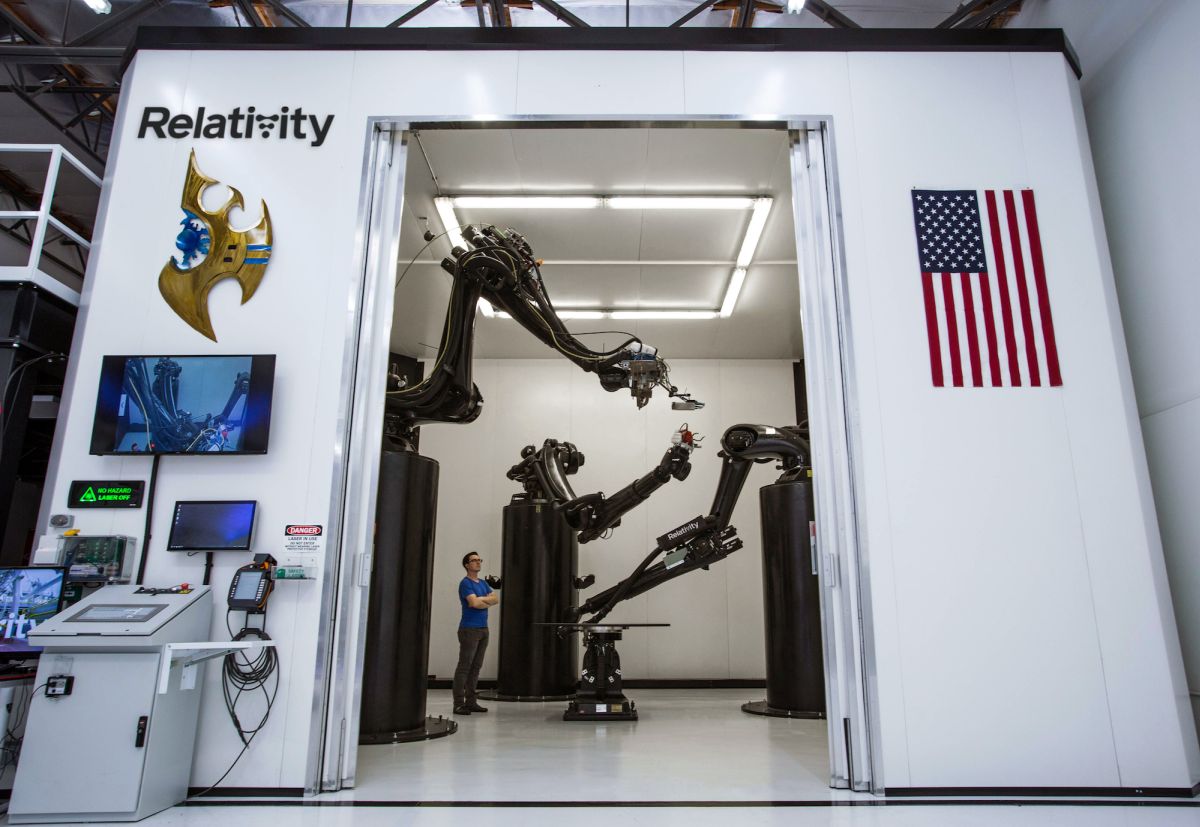 Relativity Space specialists say that their approach allows building a rocket from scratch and to be fully ready for launch in just two months. Besides, the company's technology has advantages in terms of costs and will allow reducing expenses for construction of the complex. The company's representatives claim that their approach was cheaper than the implementation of projects at SpaceX and RocketLab. So far, there are no launches on the Relativity Space account, but the first rocket should fly by the end of this year.
The last round of financing, organized by the company, brought it 140 million dollars. These funds were used for the construction of the plant, where 3D printing of components for the plants is carried out. Thanks to this plant, work on Terran-1 is almost completed.
The technology developed by Relativity Space has shown excellent efficiency. Over the past year, its engine for the Terran-1 rocket, made by 3D-printing, has undergone about 400 studies, testing was conducted in a division of NASA, which is located in the Mississippi, and its results have satisfied the specialists.
Experts predict good prospects for Relativity Space, both in terms of strengthening the company's position and in terms of launching the rocket, which is only a short time away.