Peter Thiel: from PayPal to supporting young businessmen
Peter Thiel is primarily known as the founder of PayPal, but in addition to this project, he is a co-founder of other companies and deals with venture capital investments. The businessman's fortune is $2.5 billion and his success story is noteworthy.
Thiel started his professional activity as a trader, but after 3 years of work he came up with the idea to create software for online payments. The basis of this program was an electronic wallet, which contained the history of transactions and had a high degree of protection of media and information. After sharing the idea with Ken Howery, Elon Musk, Max Levchin and Luke Nosek, they started working on the project together. That's how PayPal, a popular payment system, appeared, which eBay Corporation bought for $1.5 billion in 2002. Thiel received $55 million from the sale of the company.
The businessman decided to use this money for the development of startups. He invested $10 million in a macro-hedge fund Clarium Capital Management, which was engaged in managing various assets, including currencies and securities of large corporations.
In 2003, Thiele, as a fund manager, predicted the dollar weakening until 2005, the dotcom crisis and the downgrading of Walmart and General Electric. All his words come true, and the fund increases profits by 57%.
But in 2006, the businessman failed to repeat his success and suffered losses. The global crisis in 2009 reduced the fund's income by 7.8%. Many investors took their money and the company's capitalization decreased from $7 billion to $350 million.
In 2005, Thiel organized a venture capital firm Founders Fund, which invested in various projects, including Airbnb, SpaceX and LinkedIn. In 2017, the fund invested in cryptocurrency, earning hundreds of millions of dollars.
In addition, Thiel is investing in digital development. In 2004, he co-founded the company that created the Palantir software. The platform helps prevent financial fraud and analyzes data sets. The company collaborates with the CIA and develops software that identifies potential terrorists.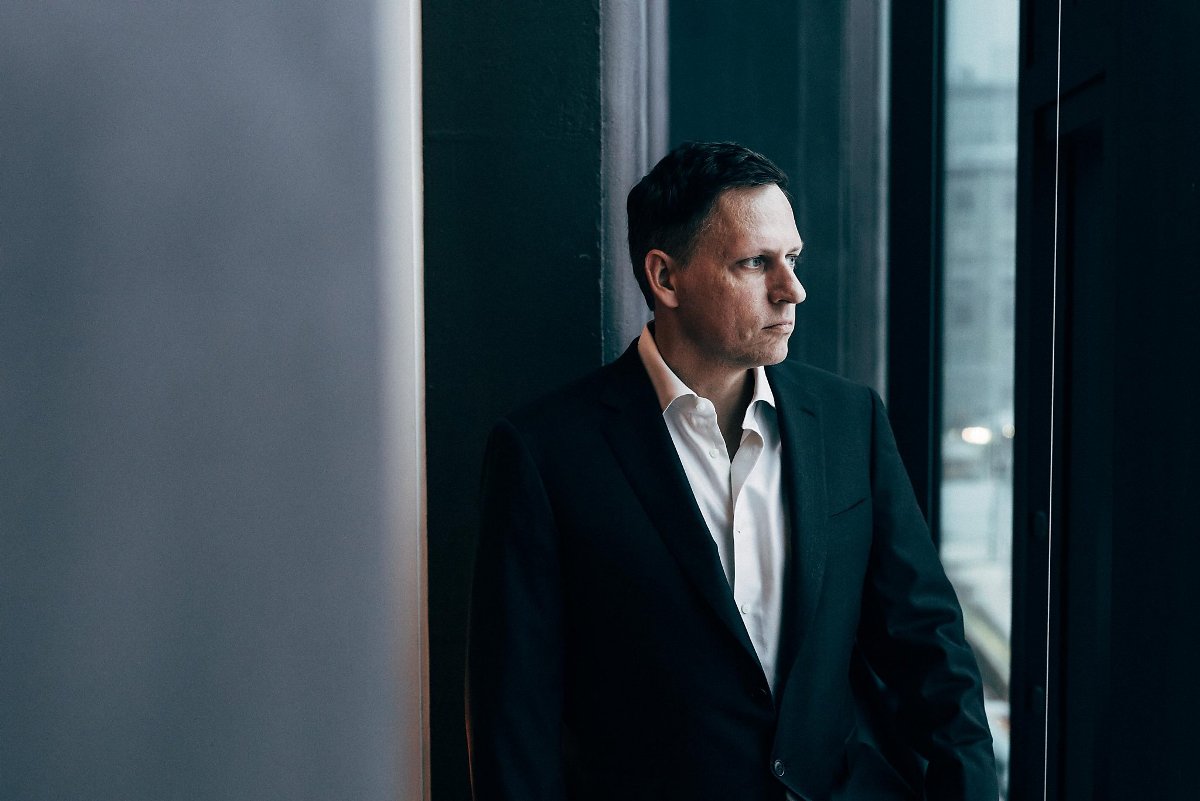 Peter Thiel was one of the first to believe in the potential of Facebook. He invested 500 thousand dollars, becoming the owner of 10% of the company.
The businessman actively finances research projects in medicine, digital technologies. He invests in the study of artificial intelligence, donates money to fight ageing and various diseases.
Thiel also supports young entrepreneurs. He has established grants for schoolchildren who do not want to spend several years of their lives in college, but are ready to start implementing their ideas immediately.