David Dodd: partnering with Benjamin Graham and Warren Buffett
The American economist was for a long time in the shadow of another famous financier, Benjamin Graham. However, this does not mean that his merits are less significant in the investment world, thanks to Dodd the market acquired its basic principles, which players use in their activities to this day.
The economist was born in 1895 into the family of a school principal, so it is not surprising that David initially decided to follow in his father's footsteps and become a teacher. He enrolled at the University of Pennsylvania, where he studied economics, but World War I interfered with the young man's plans. Between 1917 and 1919, after serving in the army, he returned to his studies and received a bachelor's degree in economics. Dodd defended his degree at Columbia University, and in 1930 he became a Ph.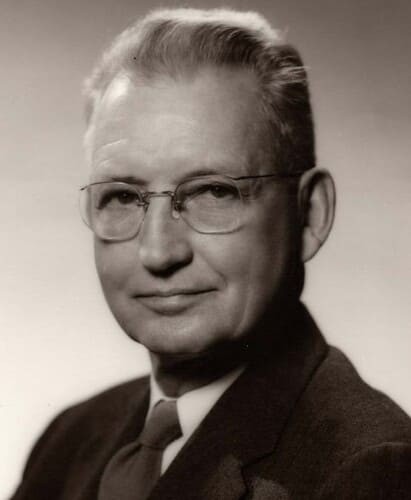 In 1925 David became involved in investment and at the same time met the economist Benjamin Graham, with whom he would later work closely and write several works.
After the Wall Street crisis in 1929, Graham began to study the question of increasing security in investing, and was looking for an assistant. Dodd decided to help him, and the scientists laid out their research in a book called Securities Analysis, which became the bible for investors. This work contained new principles of investing capital, based on methods of evaluating assets and their value, as well as the attractiveness of the acquisition at a given time. One of the important messages of the book was that the profitability of a company and the market value of its stock depends on a number of external factors, including the state of the economy and the mood of the stock market.
Dodd taught at Columbia University, and collaborated with Graham, in 1936, David, joining forces with Jerry Newman, founded the Graham-Newman Corporation. Initial investments in the business amounted to 400 thousand dollars, and in 3 years, this amount has grown to 2.5 million dollars.
In 1944, Dodd took over as director of the company and ran the business until 1957. At the same time he taught at the university until his retirement and moved to California in 1961. Even in his retirement, however, he continued consulting, conducting master classes and teaching investing. Dodd himself also participated professionally in stock market operations.
David lived a long life and died at the age of 93. Colleagues and students remember him as a gifted scholar who was totally committed to his work.