Ant Group plans to place its shares on the stock exchanges of Hong Kong and Shanghai
One of the directions of the Chinese internet corporation Alibaba, the Ant Group company is planning to make an initial public offering. In the process of the IPO, the management hopes to get about $35 billion, although previously the amount of $30 billion appeared. These expectations were increased after evaluation of the division – its value has increased to 250 billion dollars.
According to experts, the IPO of Ant Technology Group has every chance to become the largest IPO in history and overtake all the initial proposals that were before. In addition, the procedure opens wide opportunities for the company and a chance to compete with the world leaders of the fintech segment.
Ant Group plans to carry out a double listing on Asian exchanges. This approach is explained by the management by a large number of Asian investors. In addition, the entry of Chinese companies into the U.S. market is quite risky, as the U.S. has tightened the rules for listing from this country.
In turn, the Shanghai Stock Exchange has already given the necessary permits for the public offering of Ant Group shares, with a listing in Hong Kong is still under negotiation, but their outcome is likely to be positive. If all agreements are met, the IPO will be held next month.
Ant Group is engaged in providing fast loans to consumers, in addition, the company offers insurance services and cooperates with various funds. During the first 6 months of last year, the company made a profit of 3.2 billion dollars, total revenue was 10.5 billion dollars. During the year, the company's income exceeded 1000%, most of which relates to financial services, the rest of which is occupied by commissions received for servicing corporate clients and ongoing transactions.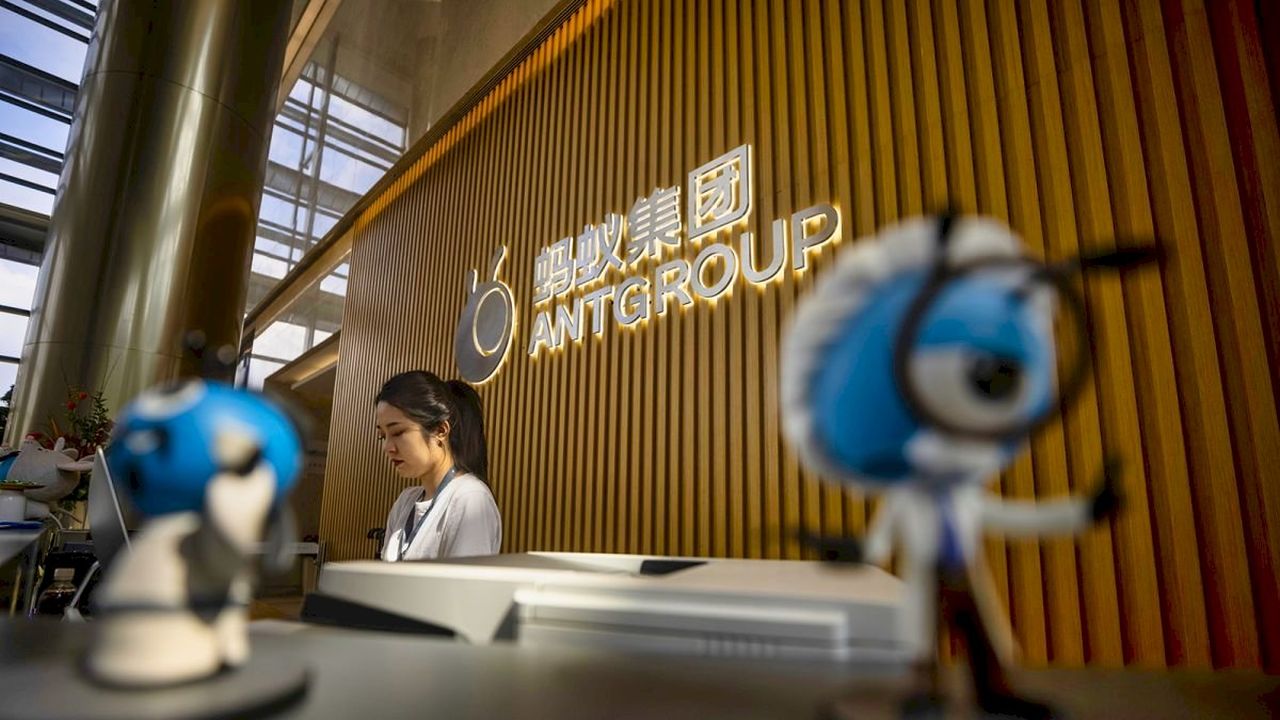 Ant Group is an operator of Alipay payment system, which is extremely popular in China. The latter has about one billion users. According to the company's data, last year it managed to process more than 17 billion dollars of payment transactions in China, and abroad – 90 billion dollars.
Recently Ant Group has introduced a block-platform, which allows for cross-border trading. The service will be useful for small and medium businesses as well as financial institutions. Ant's own development, Antchain network, is available for settlement operations. The name of the platform Trusple, is an abbreviated version of the phrase trust made simple. On it, sellers and buyers can place trade orders, and the platform automatically makes them smart contracts, which have the necessary data. The information in the contract changes during the order process.
Antchain Blockchain is already working in a number of applications, during the last year about 100 million digital records were uploaded to the network every day.