The history of Vodafone
Vodafone Corporation is a global leader in the mobile communications market. It has been in business since 1984 and was founded as a subsidiary of Racal Electronics Plc. At that time, the latter was among the top three in the UK in the electronics sector.
By 1991, Vodafone was spun off into a separate business that took its own path of development. The name was based on the expression Voice Data Fone and the current logo was chosen in 1997.
The main difference between Vodafone and other companies on the market is its commitment to innovation. The operator tries to use modern solutions and regularly upgrades approaches and equipment. The company was a pioneer in the UK when in 1985 it was through its network that a cell phone call was made, marking the beginning of such communication. Vodafone was the first to provide cell phone services in the kingdom, and for a time, the only one. Just 9 days after the mobile call, a competitor Cellnet appeared, with whom they shared the market until 1993, then other players began to appear.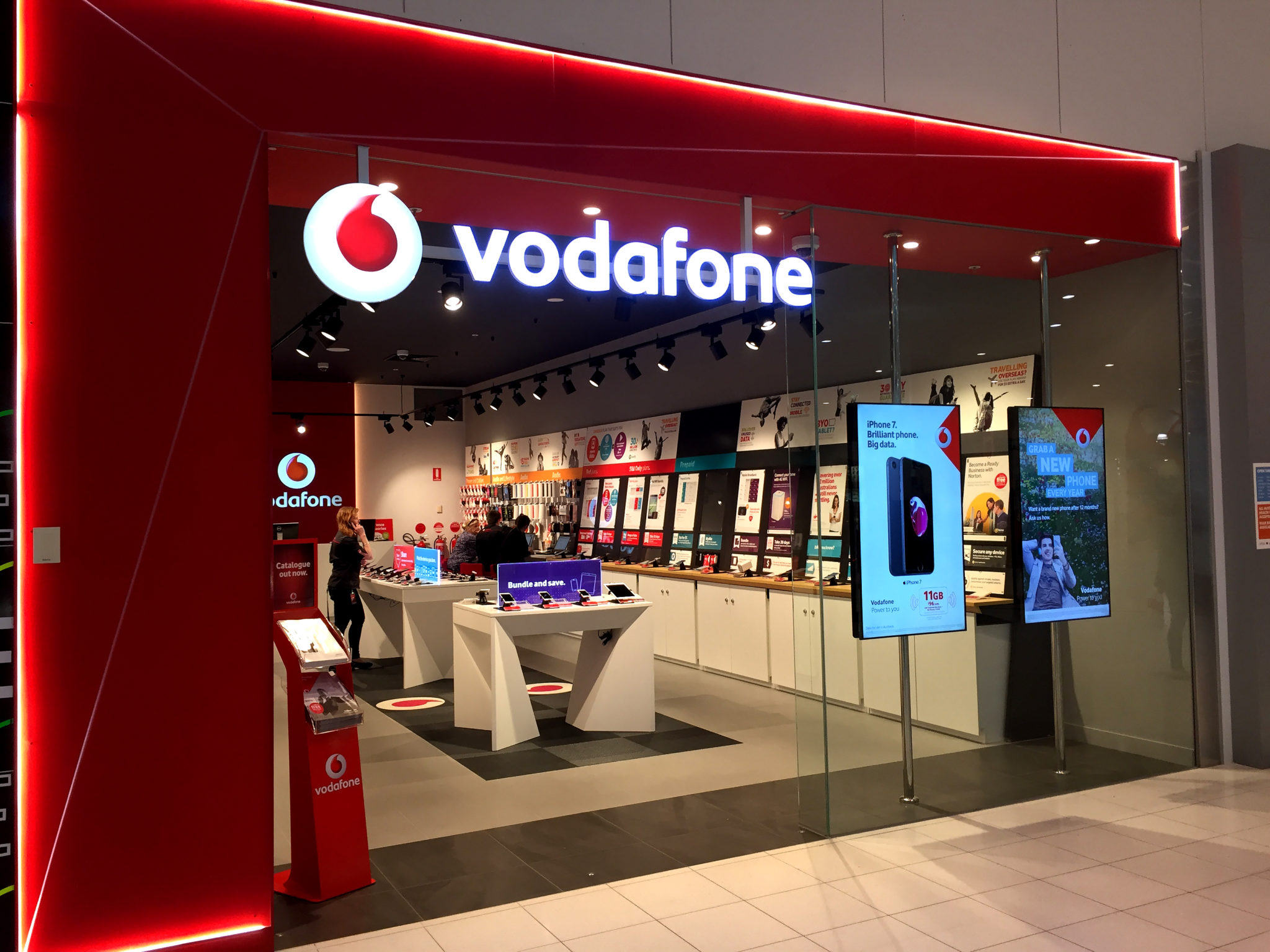 Vodafone decided to celebrate the era of the beginning of 3G in the same way as GSM did before it. In 2001, the company made the first call in the country through the new communication standard. Despite the rapid development of the market and the proliferation of phones, the company manages to keep the lead. The company's expansion policy, based on takeover and merger processes, has played an important role in this. Vodafone acquired smaller operators, thereby entering new markets. Such a strategy worked perfectly, as evidenced by the geography of network coverage, which includes countries in Asia, America, and Europe.
In 1999, a major mobile operator AirTouch Communications from the US joined Vodafone, while a year later the company bought the German Mannesmann, thereby doubling its assets. At that time, the deal was the largest in the market, making Vodafone the undisputed leader in several regions simultaneously. At the same time, the company was actively developing digital communications, abandoning analog communications as obsolete.
Now Vodafone has assets in 27 countries, and in 40 countries the company has partnership agreements with local mobile operators. The operator continues to expand its business by acquiring smaller companies or concluding cooperation deals. Particular attention is being paid to the development of mobile infrastructure, as well as providing infrastructure for the availability of 5G networks. Thanks to its built-in strategy, Vodafone conquers new markets in a short time with minimal investment. At the same time, the company maintains high-quality communications and regularly improves them, maintaining its leading position in the sector.