Trevor Rees-Jones: a biography of an oil businessman
Trevor Reese-Jones is an American businessman from Texas and CEO of the Chief Oil and Gas Corporation. His fortune, according to the latest data, amounts to 4.4 billion dollars, part of which goes to charity.
Trevor was born in 1951 into a lawyer's family in Dallas. After graduating from high school, he entered Dartmouth College. The future businessman did not stop there and went to law school at the university, as a result of which he received a doctorate in law.
After his studies, Reese-Jones took a job as a bankruptcy attorney at a Dallas firm. After some time, the young man moved to Thompson & Knight, where he worked on the legal aspects of oil and gas business reorganization. Having gained the necessary experience and understanding of all nuances of the field, in 1984 Trevor tried himself as an investor investing in energy sources – oil and gas. Things were going well, aided by the industry's growing turnover and the increasing global demand for raw materials.
Ten years later Rees-Jones founded his own company Chief Oil & Gas, which specialized in shale gas. In 1999, Trevor began using innovative mining solutions, which allowed the business to grow and actively expand production. The company was developing the Barnett Shale area, which has large hydrocarbon reserves.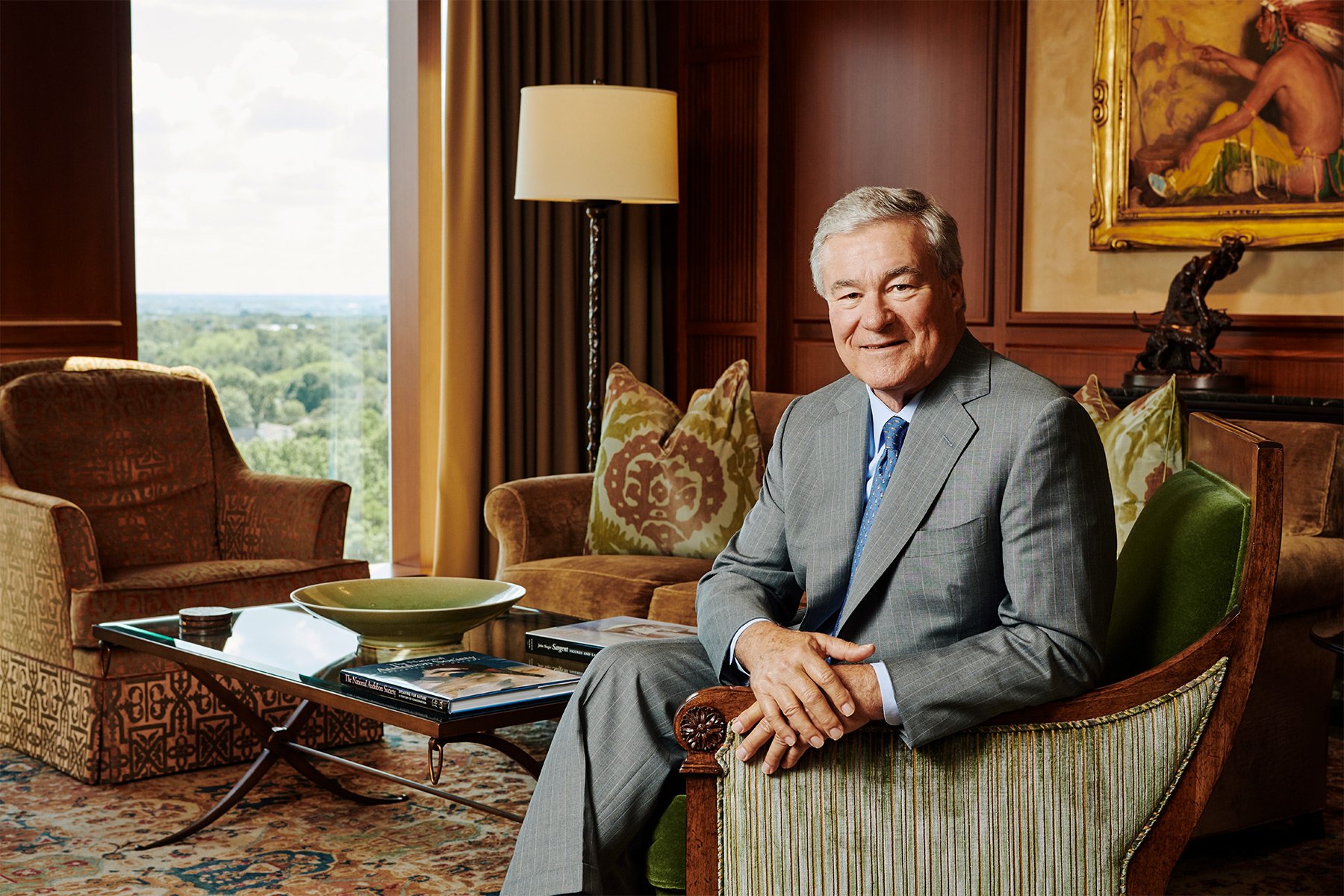 The business has allowed Trevor to accumulate billion-dollar capital, part of which he directs to charity. Despite the fact that the company was generating good profits, in 2006 Rees-Jones decided to sell it, and the transaction amounted to 2.5 billion dollars. Now his former business is part of the Marcellus Formation.
In 2006, Trevor and his wife founded a private foundation that supports and finances projects aimed at improving the quality of life in Texas. The organization sponsors a science museum, an arboretum, and a children's center in Dallas. Between 2008 and 2010, the foundation awarded grants totaling $40 million.
From 2010 to 2014, Rees-Jones served on the board of trustees of Dartmouth College, where he was educated. In addition, the Museum of Science and Nature has an exhibit hall for the businessman and his wife, for which they donated about $25 million to equip and operate. The businessman also made a major donation to the construction of a new hospital wing.
As for his political views, Rees-Jones is a member of the Republican Party and actively finances the campaigns of its candidates. Trevor and his family reside in Dallas, he truly loves Texas and is actively involved in the development of the region. The businessman's home is valued at more than $13 million. He also owns a huge ranch with its own airstrip.