Bernard Arnault: biography of the billionaire and his business strategy
French businessman Bernard Arnault is one of the richest people on the planet. He owns a group of companies Louis Vuitton Moët Hennessy and 101.8 billion dollars. Interesting biography of Bernard Arnault, which shows how important it is to take risks on the way to the goal.
French businessman was born in Rube, his father owned a small construction firm. He wanted his son to follow his steps and after graduating from polytechnic school Bernard started working in the family business. A few years later, the young man decided to risk everything and sold the firm, which he told his father only when the deal was completed. After that Arnault moved to the U.S. to find his calling and implement it. Here he studied business basics, accumulated theoretical knowledge to create his own business.
When he returned home, Bernard did not know exactly where to direct his potential and the resulting theoretical basis, but everything worked out by itself. The Boussac textile conglomerate went bankrupt and Arnault decided to invest in it. The young man had 15 million dollars from the sale of the family business, and took the rest of the money from the bank by taking out a loan. So Bernard managed to buy Boussac, ahead of Louis Vuitton, which also wanted to buy the conglomerate shares.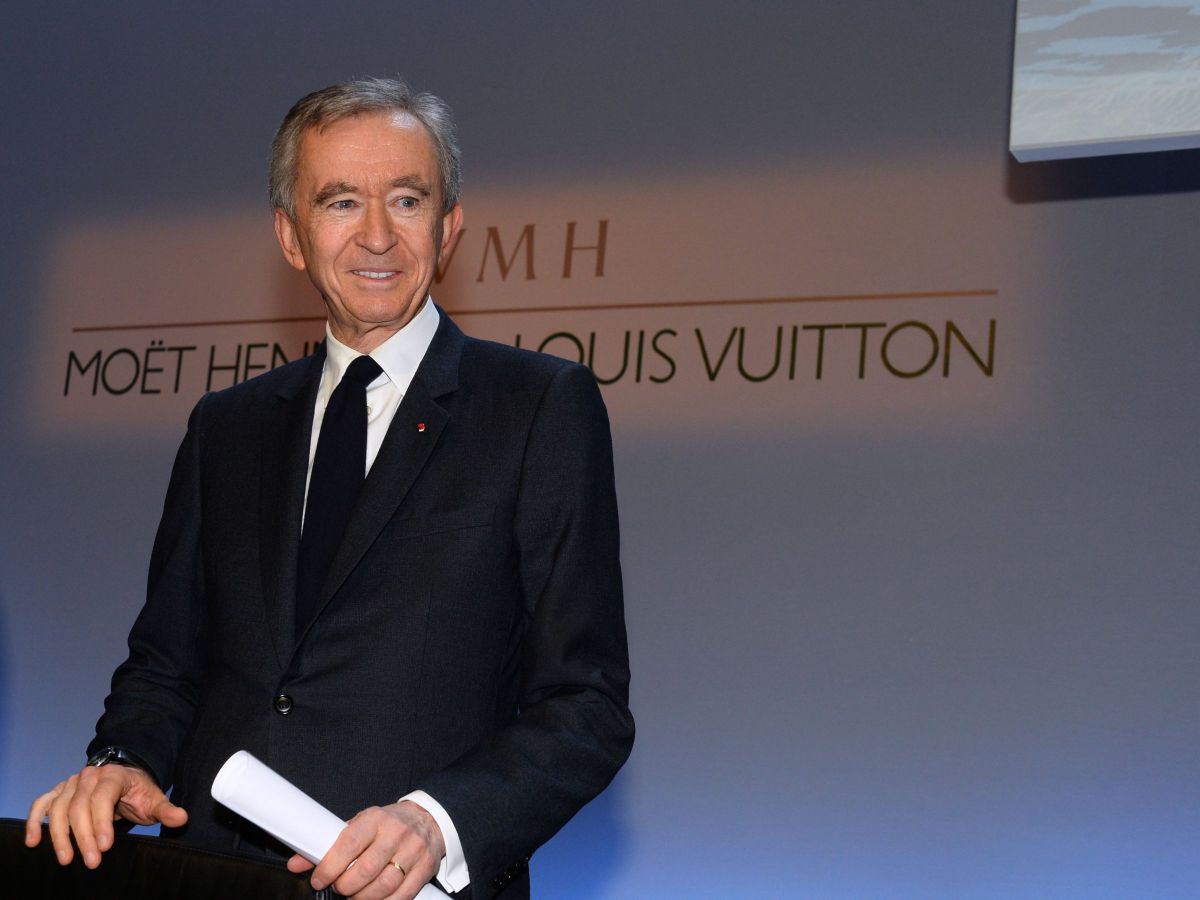 The main goal at this stage of professional activity for Arno was to increase its capital. He managed to do it by selling assets, but over time the businessman realized that it was much more profitable to work in the future. Then Bernard changed his strategy and decided to invest in the creation of luxury goods. Having already had the Christian Dior brand, which was part of Boussac, Arnault acquired a 24% stake in LVMH Corporation, which was owned by such famous brands as Moët Champagne, Hennessy cognac and Louis Vuitton fashion house. Then, within a short period of time, the businessman managed to acquire a controlling interest and become a management company. Bernard did not just aim for these brands. His idea was to unite luxury brands to control the global market for premium products.
After Arnault became the head of LVMH, he changed the top management team and decided to make a complete reboot of the company. Now one of the main directions was to win products from a large number of countries. This strategy worked perfectly in the 90s, when a cult of luxury was formed in society. The merger policy also continued, soon the Givenchy, Chateau d'Yquem, Sephora and other brands joined LVMH.
Now Bernard Arnault is the richest man in France, and children help him to run the built empire.