How Guccio Gucci managed to create a fashion empire
The name of Guccio Gucci does not require any additional explanation, everything is already clear here. This outstanding Italian gave the world a fashion brand Gucci, which is popular in different countries.
Florentine Guccio Gucci was born in 1881 in the family of a master in straw hats manufacturing. His son did not follow in his father's footsteps and started to do leather. In 1906 Guccio opened a business for the production of horse harnesses, but the company did not bring the expected income, and after 5 years was closed.
At the age of 30 Gucci leaves Florence, the reason for his departure was a serious quarrel with his father. After leaving for London, the young man settled down in the corridor of the hotel "Savoy". The elite of that time – rich people, socialites, movie and theater stars – stayed in this famous hotel. Guccio evaluated their outfits, and paid attention to the accessories: cane, hat, and gloves.
In 1921 he returned to his homeland. During the period of his work in the hotel Gucci managed to accumulate 30 thousand lire, which is considered to be quite a large sum for Italy. After getting married, the young man tries his business again. He opened a workshop to produce leather accessories for riding, as well as to sew handbags and clothes for riders. The beauty of the products, high quality leather made Gucci's products popular among local nobility. A year after the production was founded, Guccio opened the first La Gucci Vita store, expanding its range. There you could buy handbags, suitcases and wallets. In 1933 the company's logo appeared, the development of which belonged to Gucci's son – Aldo. At the same time the company grew significantly, its management was carried out by family members – six Guccio children and cousins. In 1938 the Gucci boutique was opened in Rome, and the brand's customers were famous actors, among them Audrey Hepburn and Grace Kelly. Thanks to Jacqueline Kennedy, the clutch with bamboo pen became the sales leader for almost 20 years. Gucci was the first to come up with discount cards for regular customers, offering customers bonuses and various loyalty programs.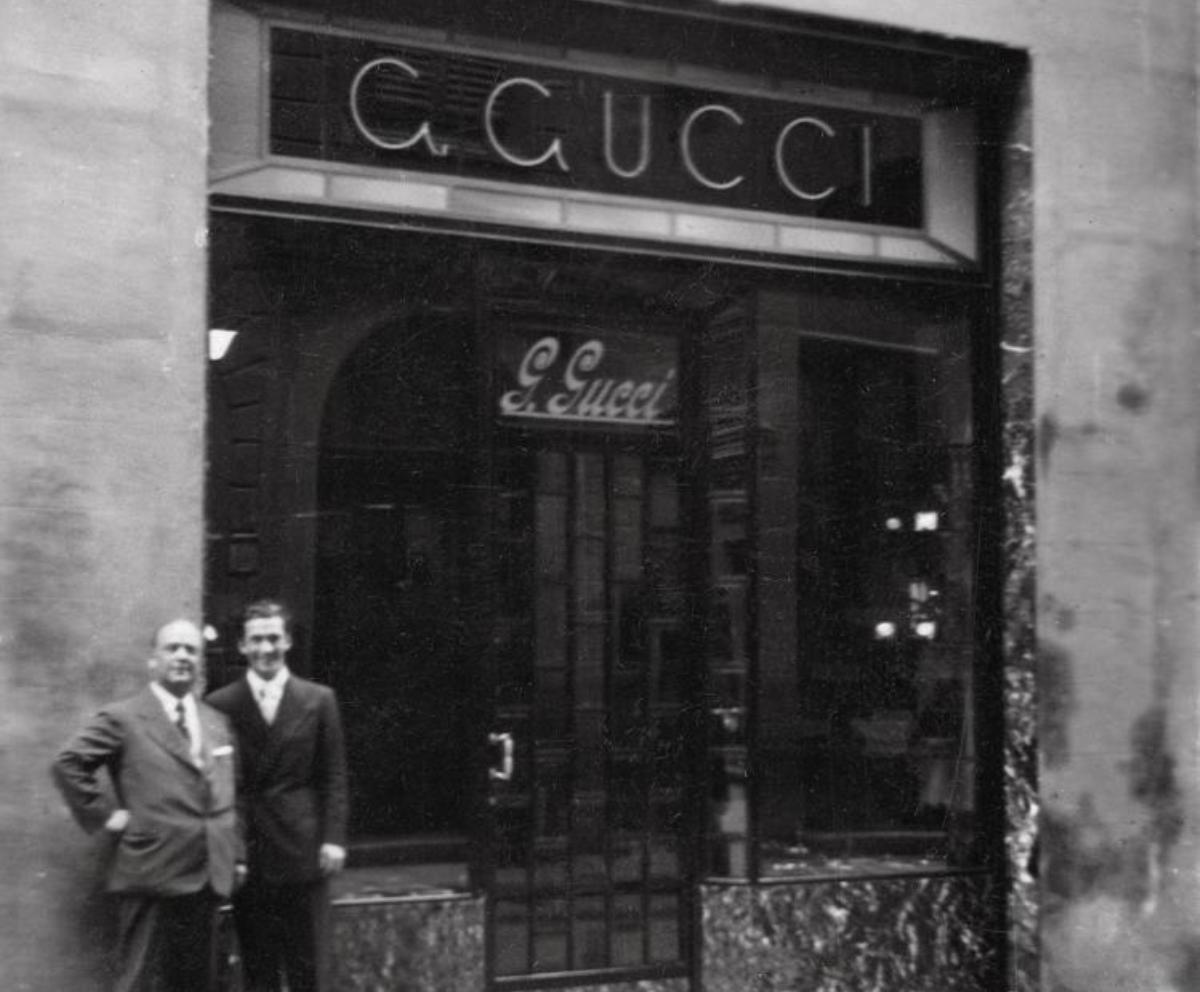 In 1953 the company entered the U.S. market, opening a store in New York. At the same period the founder of the company died, and his sons took over the management of the business. For several years, the brand was actively expanding, its offices appeared in different countries. However, by the 80s, the heirs were fighting more and more with each other, which affected the state of affairs in the company, and it suffered losses. In order not to become bankrupt, the management changed its management strategy. A new round of prosperity was the appearance of fashion designer Tom Ford, who brought a fresh breath in the Fashion House.