Ingvar Kamprad: biography of a famous businessman
Ingvar Kamprad is the founder of IKEA, which is popular around the world. The condition of the businessman is estimated at more than 42.9 billion dollars. Ingvar Kamprad himself and the biography of the businessman are interesting.
The billionaire was born in 1926, and from a small age he had a talent for entrepreneurship. When he was 5 years old, he was selling matches that his aunt brought him from Stockholm, then he was selling seeds, stationery and other small things. The boy did not spend his earned money but saved it for start-up capital. Back in his youth, Ingvar started looking for an idea for business and stopped at furniture for a reason. At that time, it was expensive, and as a result, people either saved money for a long time to buy a chest of drawers and a sofa, or made it with their own hands. Kamprad decided to open a store with affordable furniture, and at the age of 17, he founded IKEA at the age of 17, for the capital he raised as a child and the money he received as a gift from his parents for his good education.
Initially, Ingvar sold decor and various small things for home, and over time all this grew into an international network, which includes more than 300 stores in 40 countries. IKEA cooperates with 1300 suppliers, owns 30 furniture factories and employs 150 thousand people.
The name of the company is an acronym that consists of the first letters of the businessman's name, the name of the farm of his family and the village where Ingvar grew up.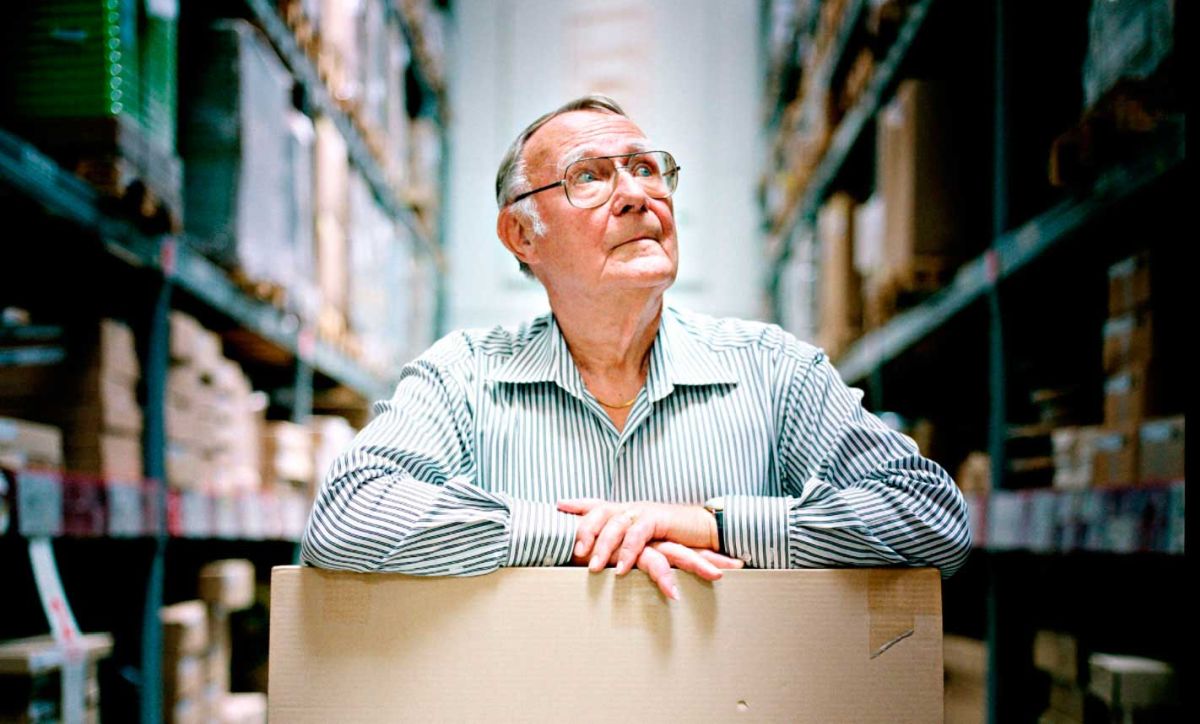 At the beginning of its activity, IKEA experienced difficult times. For the development of the company there was not enough funding and fresh ideas to attract more customers. Kamprad was helped by his intuition and incredible economy to cope with the difficulties. To keep prices in his stores lower than those of his competitors, Ingvar worked with small producers who depended on his purchases and were unable to dictate their value. In addition, to make the goods even cheaper, it helped to purchase them in disassembled condition, and to collect furniture after the company's warehouse. Such measures gave their result and IKEA began to develop rapidly, which was not to the liking of competitors. Kamprad was boycotted and some suppliers refused to work with him. Therefore, the businessman had to look for partners in other countries, and Poland was ideally suited for it. Here, the labor cost was less than in Sweden, and the quality of products was not inferior to local ones.
Now IKEA is known all over the world and takes the leading positions in its segment.