Evan Spiegel: how to become a billionaire at 26
The mobile app Snapchat appeared in 2011 and has become one of the most popular in the U.S. market. In 2017, its developer, Snap, held an IPO, which was the largest value in the U.S. since Facebook's offering. One of the creators of the app is Evan Spiegel, who is the head of Snap.
Evan Spiegel was born in 1990 in an upscale Los Angeles neighborhood to a family of lawyers. He was educated at an elite school, vacationed at luxury resorts, and drove expensive cars from the age of 16, and his life was serene and more than wealthy.
Spiegel went to Stanford University, where he studied design, and it was there that he met Reggie Brown and Bobby Murphy, the co-founders of Snapchat. During his studies, Evan tried his hand in different fields. He interned at a biomedical firm and even wanted to teach children in South Africa. However, everything changed when he met Intuit owner Scott Cook. Spiegel worked there for a while, which was enough to understand what he really wanted to do in life. Evan's real passion was computer technology. And then he remembered his old university friends and invited them to create their own project.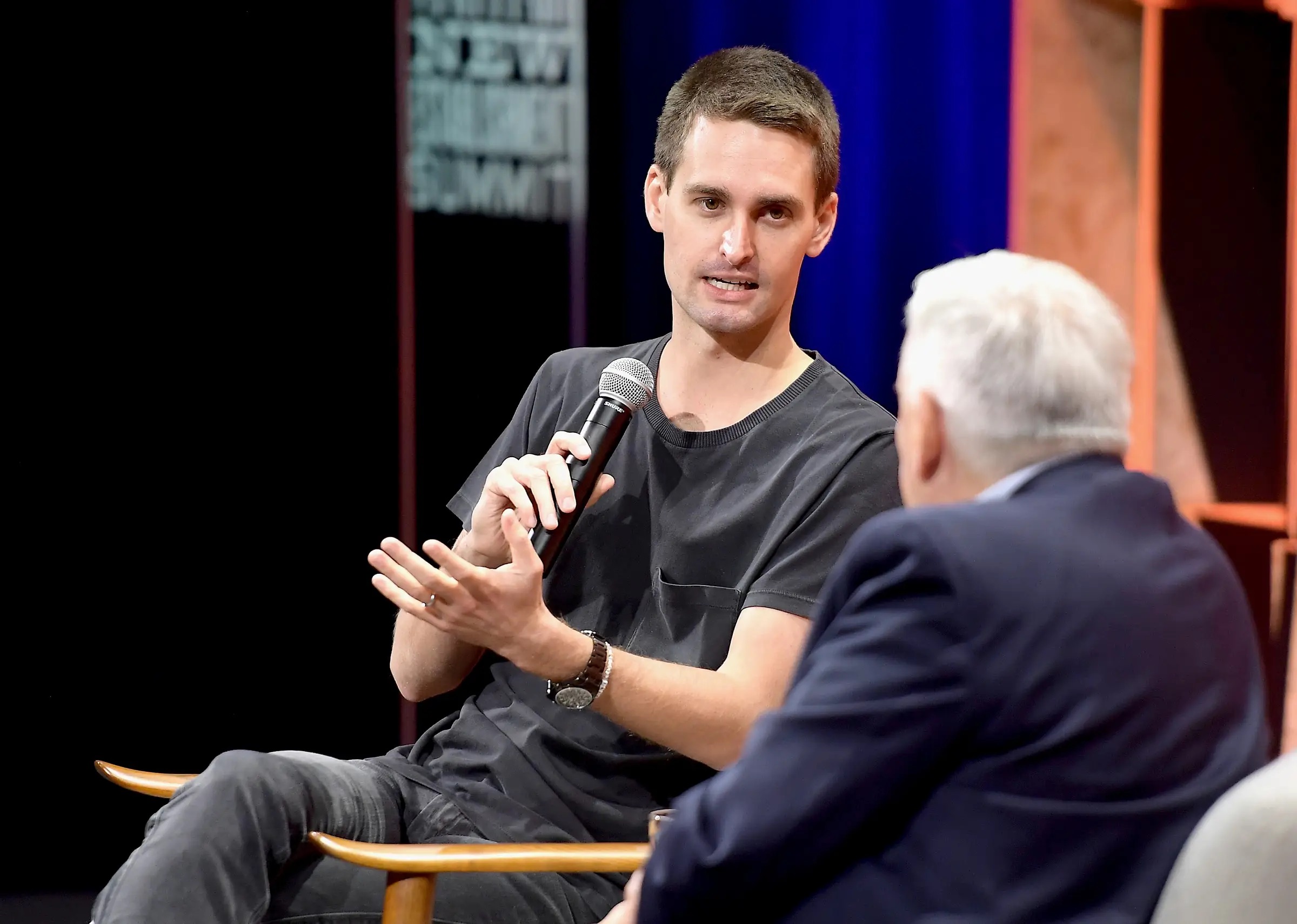 In 2011, young people started working on an application through which they could send pictures, which would then disappear. Gradually, the functionality expanded, the ability to send videos appeared, and the popularity of the messenger grew. In 2013, Mark Zuckerberg became interested in Snapchat. He wanted to buy the app for $1 billion, but Spiegel rejected the offer. Such a move proved to be the right one, and the amount offered the second time was already $3 billion. After a while, Snap's valuation reached $18 billion. By 2015, the business had more than $60 million in revenue, and Evan Spiegel himself had $2.1 billion in the capital.
In 2017, Snap held an IPO on the stock exchange in New York, then the business valuation reached $33 billion.
Now the company's activities are not limited to the messenger Snapchat. Spiegel is actively engaged in the development of Spectacles smart glasses, as well as developing various services.
Evan has always said that he is grateful to his parents for the cloudless childhood, and has never concealed that his family is rich. However, this in no way diminishes the personal achievements of Spiegel, who was able to implement the idea and market it profitably. His product has held a high position for a long time, and the quality is regularly improved.