How the Rolex brand began: the history of the famous watchmaker
The Swiss brand Rolex is known not only for its high prices but also for its quality. The durability and accuracy of these watches have been tested at the depth of the Mariana Trench and on Mount Everest, and they are worn by royalty, billionaires, and celebrities.
The history of the Rolex brand began in 1905 when businessman Hans Wilsdorf founded the company Wilsdorf & Davis in London with his relative's money. The object of the business was to assemble watches and the parts were supplied from Switzerland. It should be noted that at that time, wristwatches were considered an exclusively female accessory, and to break this stereotype, Wilsdorf decided to act comprehensively. He started with the quality. All W&D products were thoroughly tested, and after more than a month of serious tests in 1910, the company received a certificate confirming the chronometric precision of the movements. This is the first time in history that a document is issued for a wristwatch. In 1914, the W&D movement had the accuracy of class "A", which is characteristic of chronographs used in nautical navigation. This was an important stage in the company's development during which it was renamed Rolex.
The First World War was a special milestone for Rolex. It made wristwatches popular. At that time, it was more comfortable to wear a watch on the wrist than in a pocket, and pilots and sailors appreciated the accessory. Their example was followed by civilians who turned their attention to Rolex products.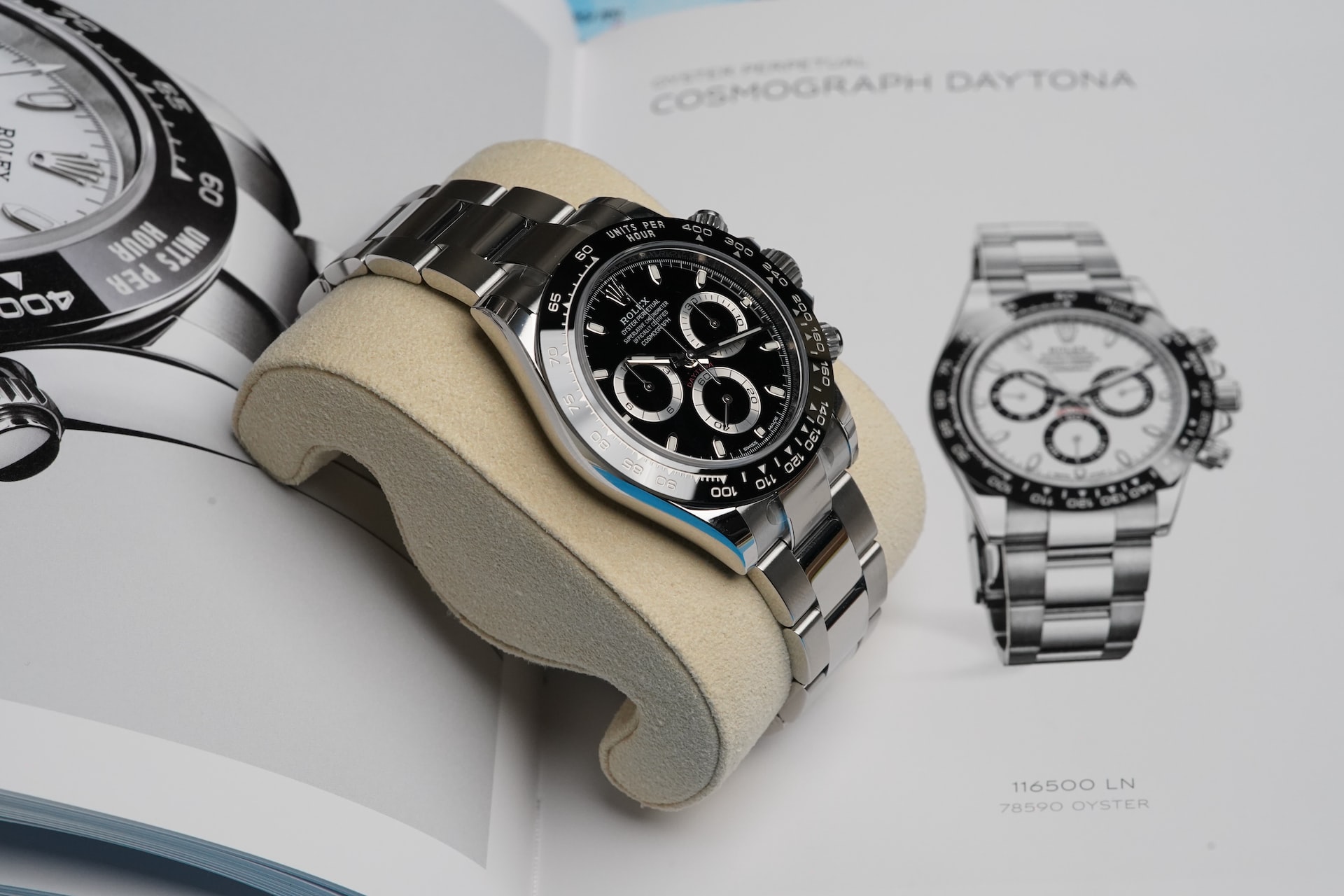 After the war, in view of the rising cost of components, production moved from London to Switzerland. And here the company became fully independent as it began to make all the parts for its watches itself. Despite the current development of exports and imports, the brand is still independent and produces everything it needs in-house.
The creation of a waterproof case is a unique solution from Rolex. In 1926, engineers introduced a special case design. The winding design was similar to the hatches in submarines – the crown was screwed into the watch case, which provided a watertight seal. This solution was first used in the Rolex Oyster watch, which became the world's first waterproof movement.
Another innovation of the brand is automatic winding. In 1931 the company's engineers unveiled a rotor that would wind itself and be activated by the movements of the arm.
But functionality is not the only thing that makes Rolex watches famous. The company has paid special attention to the design of its accessories, so its products are always recognizable by their distinctive features. Rolex watches are distinguished by their elegance and fit perfectly into any look. Every detail blends seamlessly together, and the gem-setting adds a touch of luxury without losing sight of its restraint or style.