Komatsu Limited is a major manufacturer of construction and mining equipment
Komatsu Limited is a Japanese mechanical engineering company. Its history began in the late 19th century and continues to this day. The corporation is among the largest in the world.
In 1894, Meitaro Takeucham, who began working in a copper mine, decided to organize his enterprise. Gradually his case evolved, and in 1917 there was another direction – Komatsu Iron Works, which produced equipment and various machines for the mining and coal industries. The company owed its name to the town where it was located. This department was actively developing, and by 1921 it became an independent company Komatsu Ltd., 3 years later the first Japanese-made press machine was produced there. Gradually the company expanded, new products appeared, and soon it began producing construction equipment.
In 1931 the world saw the first tractor that was used for agricultural purposes – the G25, later its improved version – the G40.
The next step was the expansion of the range, which added equipment for road construction. In 1943, Komatsu released a machine that levels the ground, and four years later a bulldozer was produced. Since 1952, the company has been engaged in the production of motor graders. A year later came another production facility, which is engaged in the production of forklifts and dump trucks. In 1955 appeared front-end loaders, and almost 12 years later – excavators.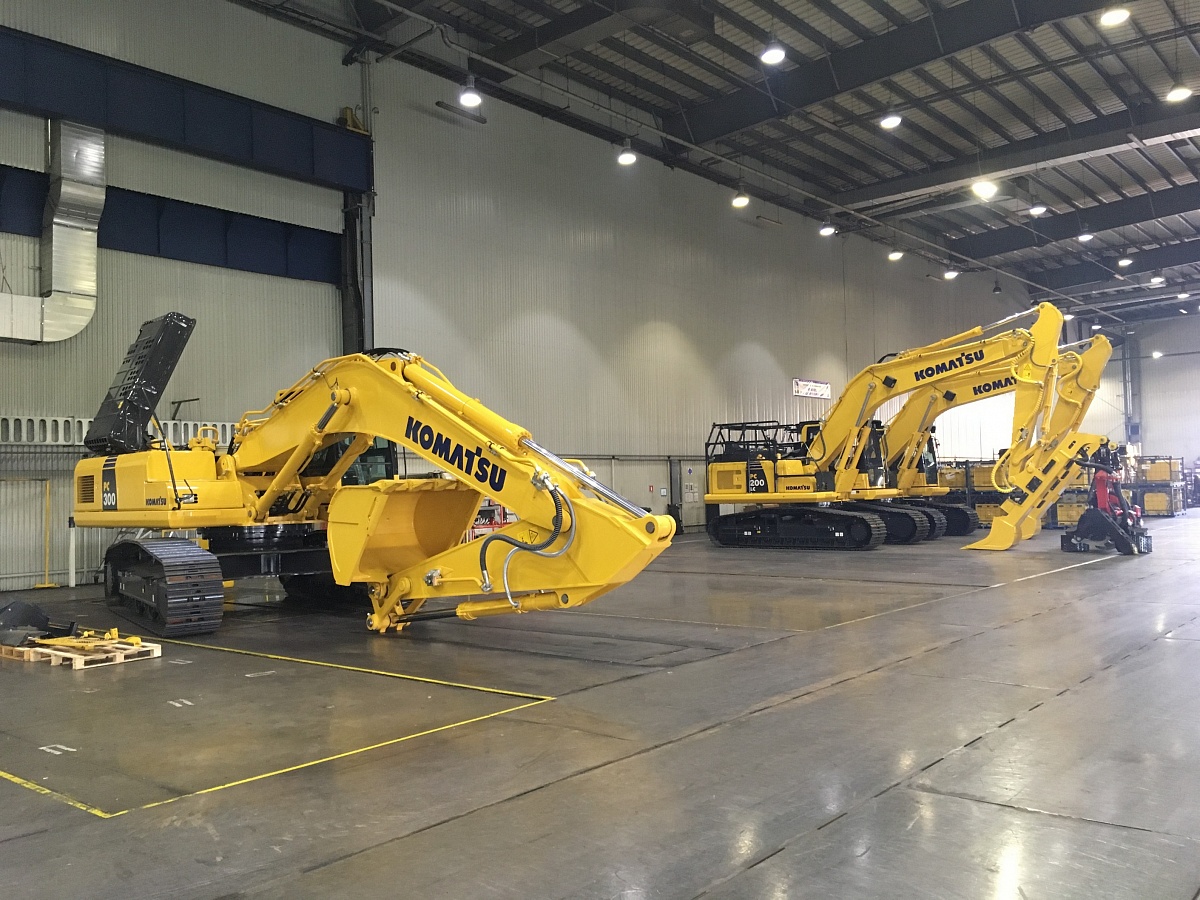 Komatsu has regularly improved its lineup and expanded its product lineup. For example, the company started to produce an amphibious bulldozer in response to market demand, and modified the products to meet the latest developments and needs of users.
In addition, Komatsu has developed other areas of activity. Since 1941, the company has been producing large hydraulic presses, and since 1948 – diesel engines. In 1953, the first armored vehicles left the factory, and a year later a precision casting shop was opened.
An important step in the development of Japanese manufacturers was the entry into markets of other countries. By 1955 Komatsu had taken the leading position in Japan in many segments, and the management had decided to move in the direction of globalization. The first product exported was a batch of motor graders to Argentina.
In 1964 the company opened an office in India, and then there were branches in the Asian and European countries, the United States and the Soviet Union. In 1975 the first Komatsu plant was built outside of Japan – in Brazil, and then there were plants in Indonesia, United Kingdom and the United States.
Now the corporation includes 47 plants and 144 service companies and dealers all over the world. Komatsu employs more than 40 thousand people.