History of Costco Wholesale Corporation
Costco Wholesale Corporation is a company that owns self-service stores. It is the largest network in its segment in the United States and the fifth in the world. The retailer has advantages among other companies – its warehouses sell goods from a limited number of suppliers. As a result, Costco receives discounts on their products. The company's shares are listed on the NASDAQ exchange and all transactions are conducted through an electronic system.
Costco Corporation was founded by two entrepreneurs, James Sinegal and Jeffrey Brotman. They have already worked in the retail sector, and having accumulated the necessary knowledge and experience, they decided to start their own business. Sinegal practiced wholesale distribution, while Brotman was involved in various retail operations. Joining forces, in 1983, young people organized a new company, Costco Wholesale. Since then, the company has been active.
One of the major deals was the purchase of Price Club. Interestingly, before this merger with the company was considered by Sam Walton, who founded the WalMart store chain. Price Club was formed in 1976. The first store was located in a hangar, which belonged to the legendary aviator Howard Hughes, and this object is still in operation today.
After the merger Costco expanded its capacity to 206 outlets, with annual revenue of $16 million.
The resulting PriceCostco included representatives of two companies, which solved management issues. In 1994, the founder of Price Club and his son went out of business and opened their own company. In 1997 PriceCostco carried out a rebranding, during which all the objects changed their name to Costco Wholesale.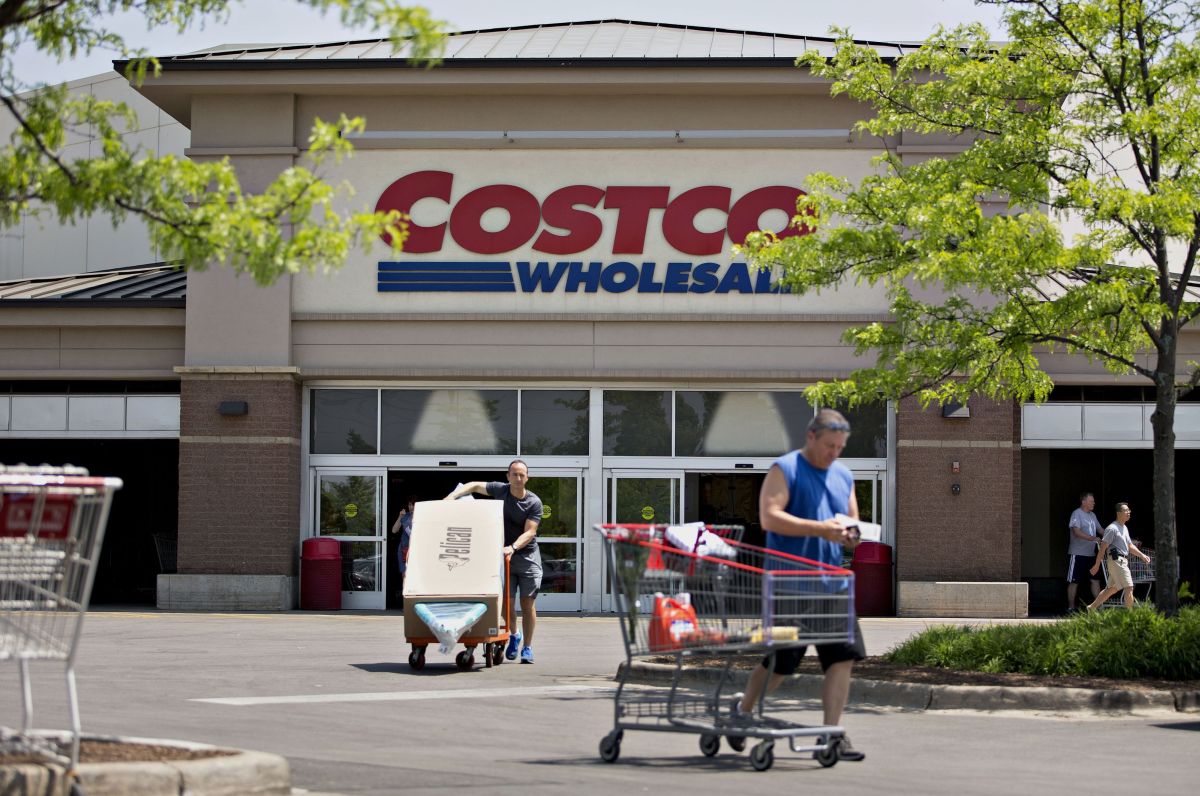 The corporation owes its success to a unique business model. Consumer goods sold in Costco stores have a low cost compared to competitors. In addition, the company often holds promotions and discounts and uses various marketing strategies to attract more consumers.
There is no huge assortment of brands in Costco network, the retailer cooperates with limited manufacturers and suppliers, who offer good discounts and favorable terms of cooperation in order to retain a large customer. If Costco's marketers notice that goods from a particular supplier are overpriced, they give up on those products. This happened in 2009, when the company stopped buying Coca-Cola drinks after the manufacturer did not make concessions and reduced the cost. A month later, the brand's products reappeared in Costco stores.
Another feature of the chain is that it does not provide containers for shopping. It does not sell bags or packages for purchased goods. According to Costco's management, the consumer should take care of the way the products are transported.