Specifics of Oracle Inc. products
The American corporation Oracle Inc is one of the largest manufacturers of software and server equipment. In terms of revenue, it is the second largest in the world. Its headquarters are located in California.
Oracle was founded in 1977 by three engineers – Larry Ellison, Bob Meiner and Ed Oates. The initial capital of the firm was $1400 and it was called Software Development Laboratories, later renamed Relational Software. The company received its existing name in 1983.
Now Oracle sales volume is 10 billion dollars a year. The range of products offered includes complex solutions for creating IT infrastructure, the introduction of technologies to manage companies, software and business applications. In addition, Oracle provides services from consulting and technical support. The products of the corporation are used in 145 countries.
Oracle was the first software company to create software that was fully integrated with mobile networks and the Internet. The products of the American developer are compatible with any operating system and do not have high requirements to the equipment on which they will be used.
Solutions from Oracle are used by more than 230 thousand customers around the world, including local representatives of small and medium businesses and international corporations.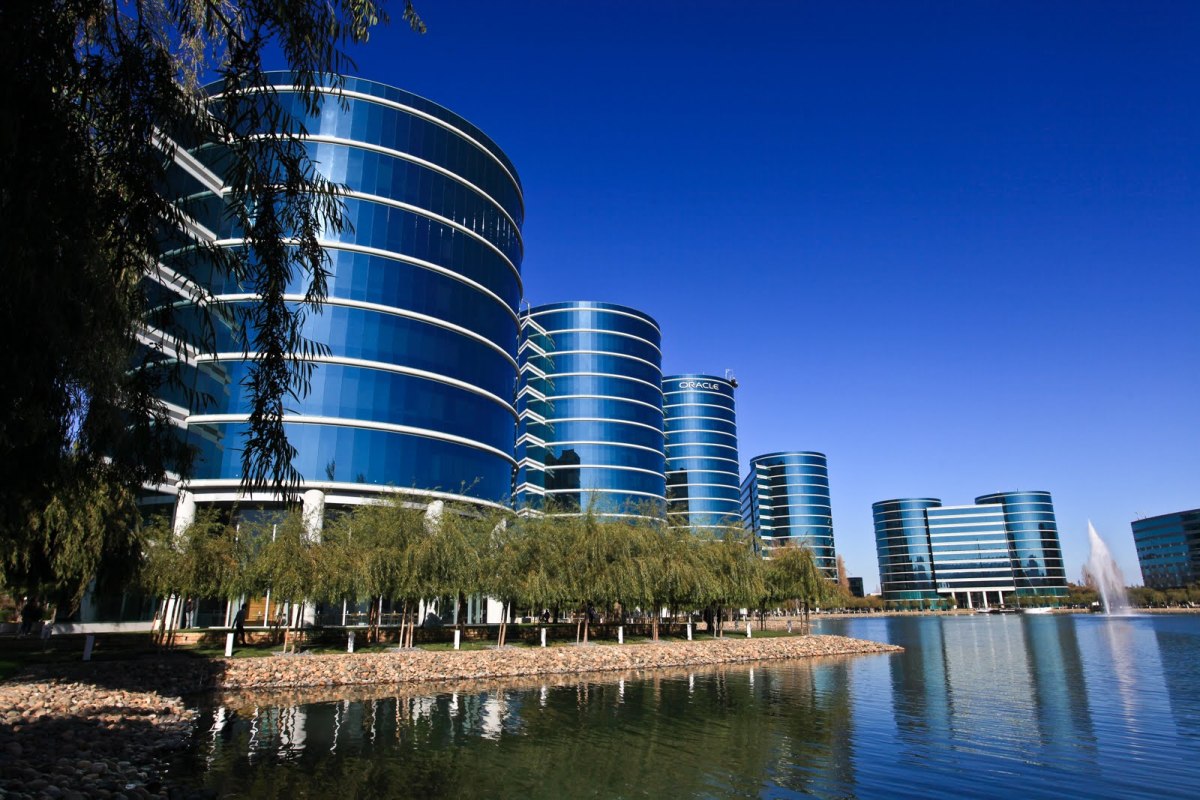 Oracle Database 10g is used to create specialized industrial systems. It is the first in the world that was created for use in Grid, which is a network of distributed computing. Oracle Database 10g is suitable for various types of equipment, the system is automatically configured for both small servers and multiprocessor machines.
In 2013, the corporation reached a new level of development. It presented Oracle Database 12c, which allows processing requests 100 times faster than using standard technologies. The developers were able to achieve this success due to the fact that data processing is carried out in RAM, which is unloaded from the hard disk.
For large companies Oracle offers a universal tool – E-Business Suite. It is a set of diverse applications that make it easy to manage your business. This set includes programs for marketing, sales organization, human resources, logistics industry and others. The product takes into account the responsibilities of a particular area, allowing you to solve specific problems of both health and engineering. E-Business Suite also has the ability to conduct a comprehensive market analysis, so that the business can respond in time to the changing needs of the segment.
At the moment Oracle Inc. is a major developer of products that facilitate the activities of both IT companies and industrial enterprises.