Activity review of the American corporation The Dow Chemical Company
The Dow Chemical Company is an international corporation operating in the field of chemical products. It ranks second in the world by sales volumes. The company has representative offices in 175 countries and employs 56 thousand people.
The corporation was founded by chemist Herbert Dow in 1897 as a plant for the production of potassium bromide, later the bleaching agent entered the product line. The company was actively developing, increasing its range, experimenting with formulas, which allowed it to take a leading position in the international market of chemical products by the early 20th century.
The 30s were significant years for Dow Chemical. Its enterprises started producing plastic and rubber, which was a huge success with consumers. In 1941, a factory in Texas started producing magnesium from sea water. Business expanded and went beyond the U.S. borders – in 1952 the first plant in Japan was opened. Further representative offices appeared in different countries of the world, strengthening the position of the corporation in the world market.
During the Vietnam War, some companies were used for the needs of the military industry. Here they produced a mixture of defoliant, napalm from which destroyed vegetation.
In 2006, Dow Chemical established a company in Russia together with the Izoplan company, in addition to which the corporation's plant operates here.
In 2009, there was an important transaction worth $15.3 billion. Dow Chemical bought the company Rohm and Haas Co, which for a long time competed with the corporation.
In 2015, there was a merger with Olin Corporation. As part of this merger, Dow Chemical merged part of the chlorine business with Olin's facilities, which allowed the company to take the first position in the global segment of production of this chemical element. In the same year, the industrial giant entered into a similar merger with DuPont, after which the business capitalization amounted to $130 billion.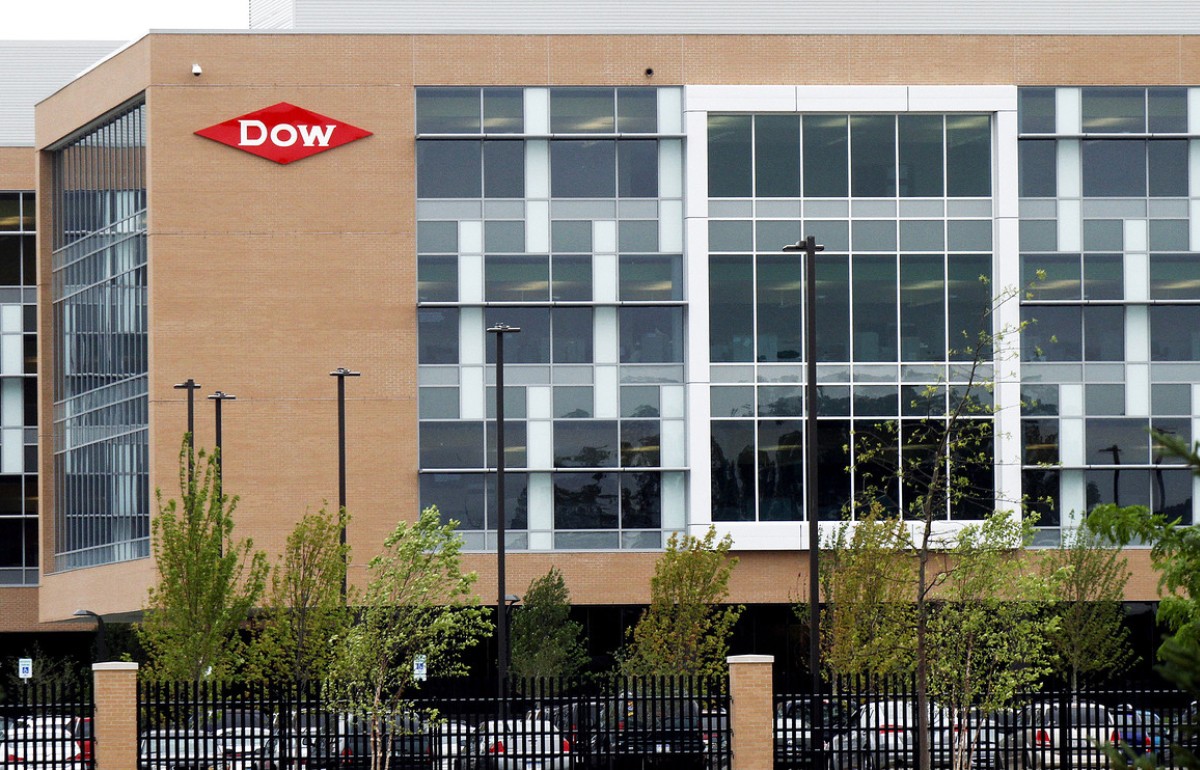 The corporation was awarded the title of the best employer in 14 countries several times.
The sphere of Dow Chemical's activity is production of chemicals for agriculture, industrial branch, domestic sphere. The most part of the assortment is semi-finished products, which are used for manufacturing of various products.
The corporation owns a stake in Dow Corning, which specializes in the production of goods from silicone. For a long time it was known as a manufacturer of breast implants.
Dow Chemical has an extensive research and development base, and has been innovating, which are drivers of progress in the chemical industry. Here they work to solve global problems such as the lack of fresh water, the management of natural resources or the introduction of green energy.