How Jeffrey Gundlah came to success: The story of the Bond King
Jeffrey Gundlach is the founder of American investment company Doubleline Capital. Thanks to his success and business acumen, he was nicknamed the "bond king". Gundlach's story is an excellent example of how perseverance and clear pursuit of his goal give the right result.
An investor was born in Buffalo in 1959 to a family of a chemist and a housewife. The Gundlach's surname was famous for two outstanding people – an uncle Jeffrey, who invented the photocopying device, and a grandfather, whose hair dye tonic was in great demand in the 50s.
The family was not wealthy, and the father and the mother of the future businessman worked hard to provide for the children. Jeffrey studied well, had ingenuity and diligence, which allowed him to go to college in Dartmouth, where he studied finance. After graduating in 1981, he went to Yale University, where his main subject was mathematics. He was planning to get a doctorate, but after 2 years, Gundlach changed his life dramatically. He gave up science, went to California, where he became a drummer in a rock band. In order to have money to live on, he became an insurance agent.
A year later, Jeffrey realized that he wouldn't become a famous rock musician, so he decided to become an investment banker. It's worth noting that the future millionaire knew nothing about this area. However, this nuance did not stop Gundlach, and he took action. The first thing he did was to find a section in his phone book with contacts of investment companies and call TCW to make an appointment for an interview. Here he was able to impress employers with his mathematical skills, and was accepted. To succeed, Jeffrey started to study investment analytics on his own and put it all into practice. Hard work helped him to establish himself as a promising young man, and after only two years at TCW Gundlach was entrusted with managing a $500 million capital.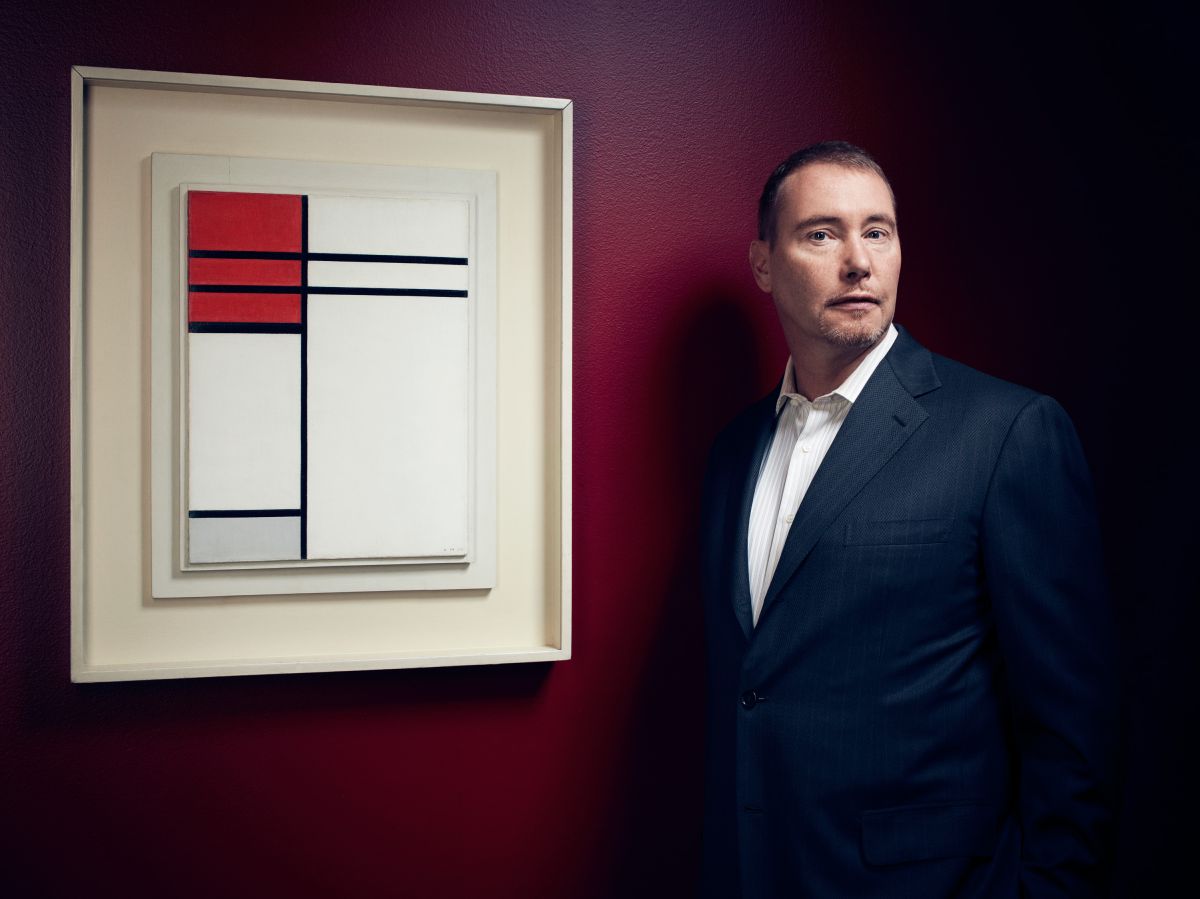 However, leaving the company was difficult. In 2009, without explanation, Jeffrey was accused of using insider information and attempting to lure clients and employees to another firm. The office was searched without his presence and found a collection of porn, smoking marijuana supplies. Jeffrey sued his former employer and won it.
Interestingly, a team of employees initially disbelieved the charges and left with Gundlach. After that, the investor founded his own company Doubleline Capital, which manages assets amounting to 140 billion dollars. Jeffrey is considered a genius financier, he is among the 50 most successful people in his industry.
In addition to his investment, Gundlach loves art, he collects paintings.