How the Deere Company brand of special equipment was created
American company Deere Company is known around the world as a manufacturer of special equipment, as well as diesel engines. The range includes various means for construction works, logging industry, agricultural industry and others. One more direction of Deere activity is financial services.
The founder of the company was John Deere, who was born in 1804. At the age of 20 he took a job as an apprentice, where in addition to the main activity he realized his own ideas. One of his first successful projects was a plow that worked effectively on land with high viscosity. It quickly gained popularity with farmers, and the young man began making the device to order. By 1848, he was producing a thousand plows a year, and in addition, he was also producing cultivators and other farming devices. Twenty years later the company grew into a corporation, and after the founder died, his son Charles Deere took his place. The businessman united several equipment manufacturers under one brand, which significantly expanded the supply chain.
Deere developed its products following the progress and needs of customers. In 1914, the company released its first tractor, and large-scale production began 4 years later. Thanks to this, the corporation has become a leader in the U.S. market for the production of such equipment and diesel engines.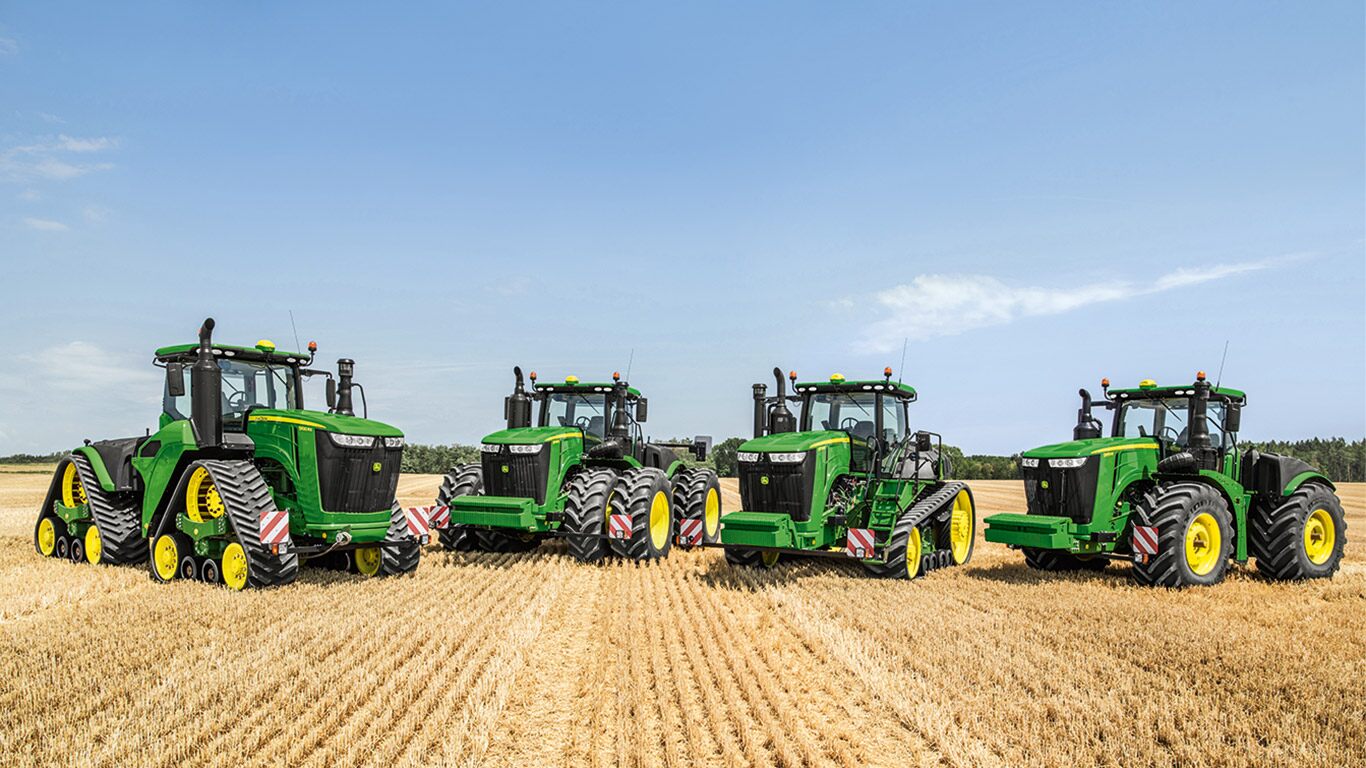 Deere was taken over by the grandson of John Deere, who managed to keep the company afloat even during the Great Depression and World War II. In 1947, the company began production of a new tractor, which was subsequently modified into a bulldozer, adding crawler tracks to the design.
A new stage of Deere development began in 1955 with the arrival of William Hewitt to the company. The corporation opened its first production facility outside the U.S., a plant was opened in Mexico. Deere actively expanded through the acquisition of a manufacturer from Germany. Thanks to him, the company entered the European market, and later appeared in Argentina and Africa.
In 1958, a financial department was opened where customers could get leasing or take credit for purchasing equipment. By 1973 the annual turnover of Deere was $2 billion, and 6 years later – $4 billion.
Now experts estimate the company is worth almost $6 billion. It is one of the 100 best companies in the world. Deere machines and equipment are sold in 120 countries, with an annual turnover of more than $30 billion.
The corporation pays special attention to developments and implementation of innovative solutions. Every year $1.5 million is allocated for this division.