History of appearance and formation of JPMorgan Chase Co
JPMorgan Chase Co is one of the largest companies that provides a wide range of services in the field of finance. It has offices in sixty countries, and clients are well-known individuals, successful corporations and government agencies. The company offers comprehensive support in matters related to capital, management and administration. J.P. Morgan Chase is a leader in banking, management, investment operations and a successful business model.
The company's name reflects its two main strengths, J.P. Morgan and Chase. These firms individually were well known to people in the financial market and together created a powerful organization with a well-thought-out structure and wise management.
The company consists of many functional components, each of which has unique features that make J.P. Morgan Chase a popular financial institution trusted by clients from different countries.
The corporation is several hundred years old, it began in 1799 with the creation of The Bank of the Manhattan Co., which later became part of The Chase Manhattan Bank. In 1877, John Thompson opened Chase National Bank. The bank owes its name to Salmon P. Chase, who became famous in the political arena and as a lawyer. The financial organization grew and developed, and by 1930 it took a leading position in the U.S. market. That's when The Bank of the Manhattan merged.
The next component of J.P. Morgan Chase was the company Drexel, Morgan & Co. It was opened in 1871 in New York by two enterprising bankers – Anthony Drexel and J. Pierpont Morgan. It existed until 2000, and after the company was acquired by Chase Manhattan. This purchase had a double benefit: on the one hand, it removed a strong competitor from the market, and on the other hand, it gave a well-known name, which was trusted by a large number of clients. As a result of such a profitable transaction, a powerful corporation appeared. The right course of management was to increase the name of the firm, which included its two main assets. The logos were also left behind. The first place was given to the symbol Chase – octagon, and then the second part of the name was written – J.P. Morgan.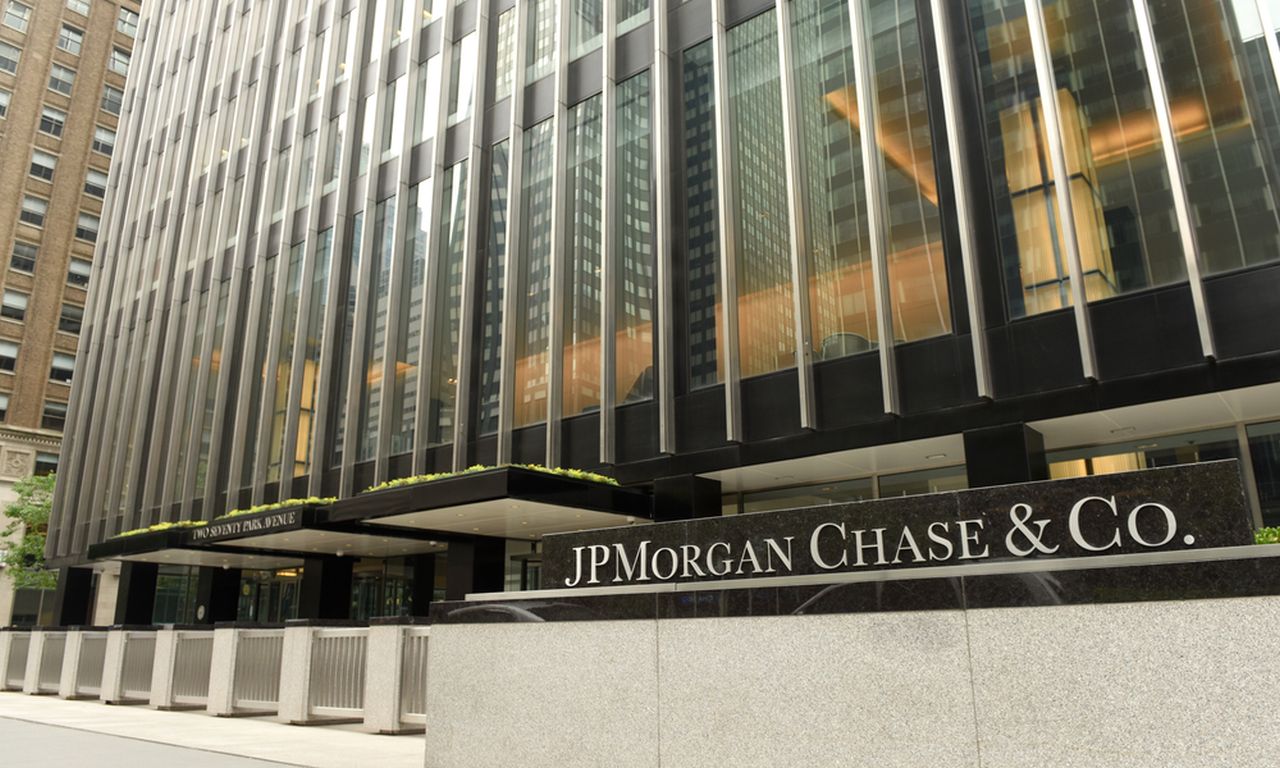 The merger of the two large companies took some time. In the form in which it is now known on the market, the corporation has been in place since 2004. Prior to that, the management was engaged in personnel and structural changes, transactions and merger of financial assets. The result was a successful company, which managed to retain clients after the merger and acquire new ones. The work of J.P. J.P. Morgan Chase & Co is trusted, its specialists provide financial services to famous brands, which in itself is evidence of the status of the corporation.