Financial Services Group: history of foundation and development of the corporation
PNC Financial Services Group is a large financial company headquartered in Pittsburgh. Its shares are listed on the New York and St. Petersburg stock exchanges. In the USA the corporation is on the 5th position by number of representative offices, on the 6th position by deposits and on the 9th position by assets. About 50% of PNC shares are in free circulation and the securities are included in the S&P 500 index.
The history of the company began with Pittsburgh Trust and Savings in 1845 in Pittsburgh, but the office did not start working fully until 1852. The fault for this was a massive fire in the city, after which it had to recover for a long time. A year later, the bank was renamed Pittsburgh Trust Company. It developed well, merged with competitors and in 1859 the company became Pittsburgh National Bank. It was the beginning of the holding company, which emerged in the process of merger with Provident National Corporation in 1982. The corporation was named PNC Financial. At that time, this transaction became the largest among American financial institutions. The company strengthened its position in the market. The most fruitful period was 1991-1996, when PNC actively bought up smaller banks and increased the number of representative offices, which were found throughout the country.
In 2006, the corporation closed a deal with a bank from Maryland, which had a large network of offices, including Washington and Baltimore. The merger with this institution enabled PNC to take the eighth position in the country in terms of deposit volumes.
In 2007, the corporation bought a bank in Laurel, Maryland, and later merged with Bankshares. A year later, the acquisition of a company from New Jersey, which had offices in Pennsylvania, was completed. PNC also took over a large commercial bank represented in three states.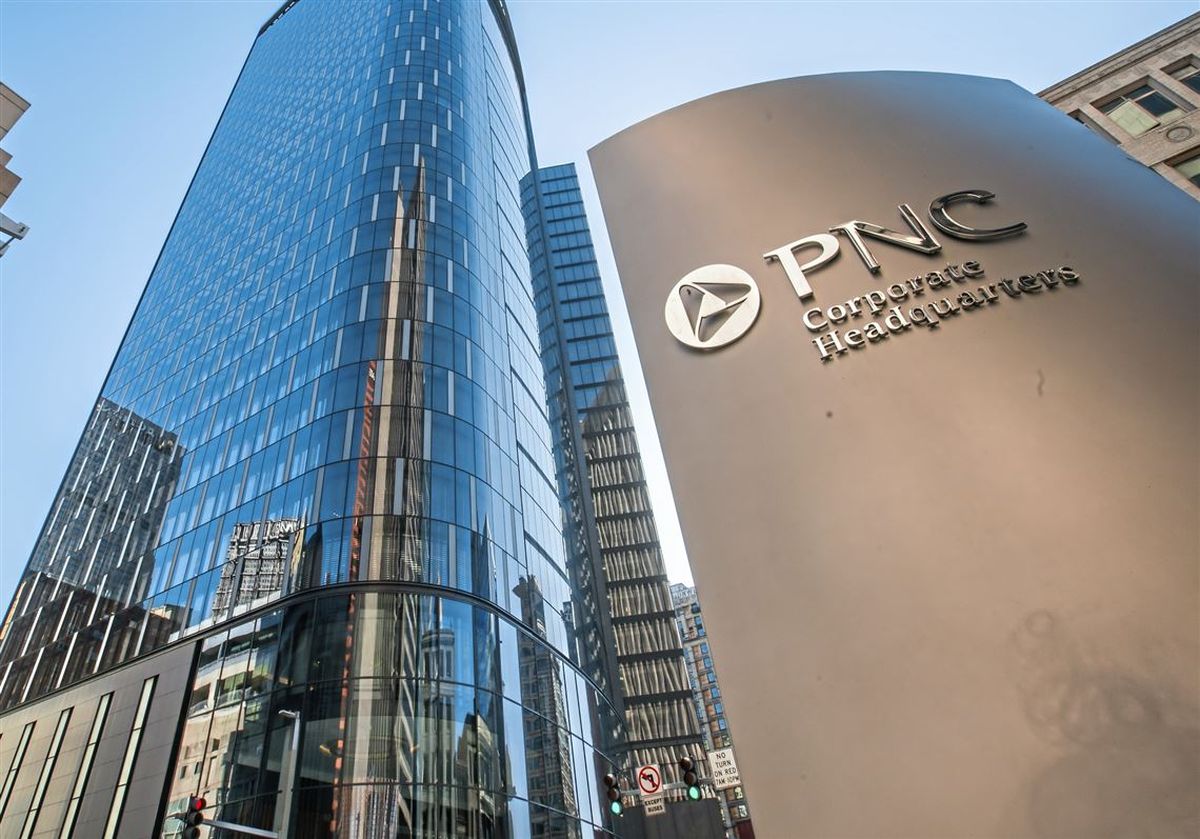 In 2008, representatives of the corporation announced negotiations with the National City Corporation, the deal amounted to 5.2 billion dollars. This move increased PNC's position among American financial institutions and allowed it to take the 6th place by the amount of available deposits and become the fifth in the country by the number of branches. Through the takeover, PNC took the lead in Kentucky, Pennsylvania and Ohio, and second largest in Maryland and Indiana.
The corporation has significantly strengthened its position in the western part of the U.S., as well as established representative offices in Florida.
PNC provides a wide range of banking services, specializes in retail products, lending to private companies, advising on mergers and acquisitions.