S&P Global Ratings assessed the state of affairs at Evraz plc as negative
S&P Global Ratings analysts have revised the forecast for Evraz plc. The Metallurgical and Mining Corporation has worsened its results and now its rating is assessed as negative, having been downgraded from the "stable" status. The long-term rating remained unchanged, at BB+.
According to analysts, the downgrade is based on the ratio of money received for operations to the company's debt. If this year the price of coal continues to fall and the recovery of the metallurgical industry slows down, then this ratio may fall below 30%.
Experts of the agency believe that stabilization of solid fuel cost and steel price rise will allow the company's EBITDA to reach 2.2-2.4 billion dollars this year and 2.3-2.5 billion dollars next year.
The level of creditworthiness of Evraz should rise to 39%-44% against 31%-36% that was observed in 2020. However, S&P noted that the recovery process may be hampered by coking coal prices. The latter is an important direction for the company, and a slowdown in the recovery of this segment may significantly affect Evraz's creditworthiness.
Evraz has operations in many countries, including the U.S., Italy, Canada and Russia. The head office is in London. Evraz is one of the leaders in the global steel market, and the company's own iron ore production facilities almost fully cover the company's internal needs. Evraz has a staff of more than 80 thousand people in different countries. The shares are listed on the London Stock Exchange index FTSE-100.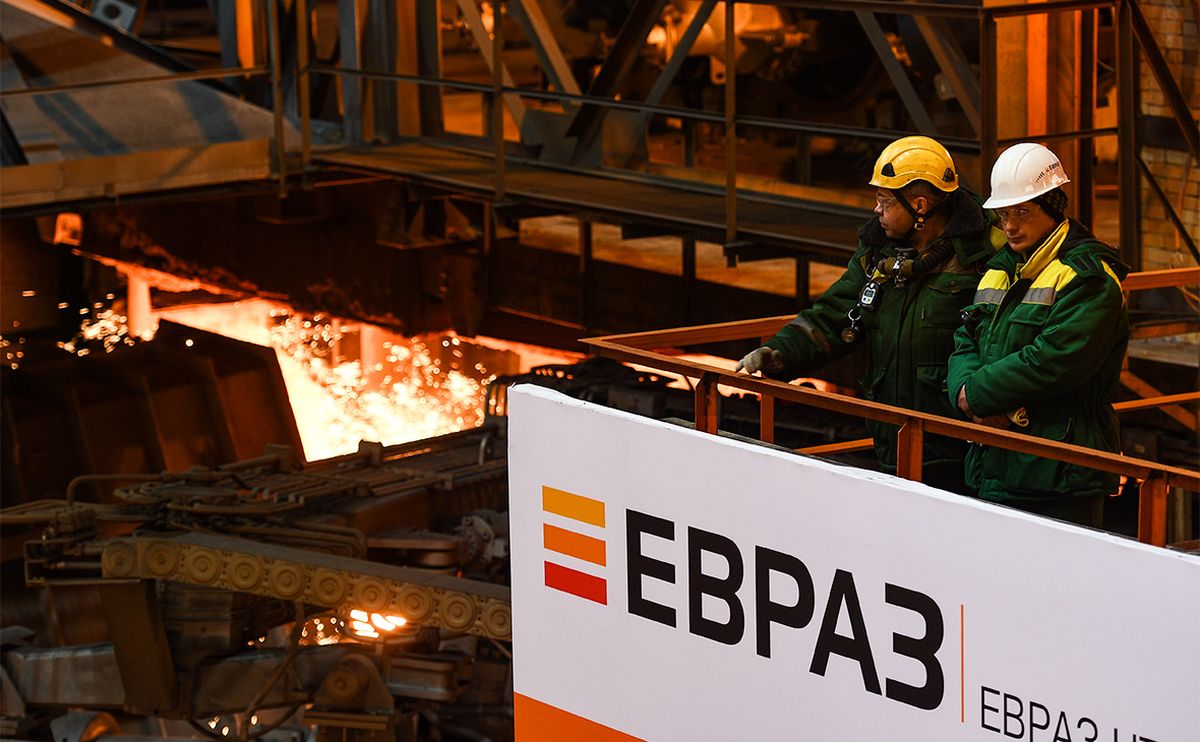 The company was founded in 1992 on the basis of Eurazmetal enterprise, which was engaged in selling metal products. In 2 years Evraz bought the metallurgical plant in Nizhny Tagil, and from 2002-2003 it gained control over a number of other Russian plants. In 2004 Evraz was registered as a public company in Luxembourg. Two years later, Roman Abramovich took over a 40% stake in the company and the deal was worth $3 billion. In the same year, the company acquired a U.S. steel manufacturer Oregon Steel Mills for $2.3 billion, and a year later Evraz was joined by Claymont Steel, which is engaged in metal rolling. The corporation also bought several assets in Ukraine, including enterprises that belonged to Privat Group, coke and metallurgical plants. In 2008 Evraz received a controlling stake in the company from China for $1.49 billion.
The corporation's main facilities are located in Russia, and the main market for its products is about 44%.