How UPS began: the main stages of formation
The U.S. company UPS provides express delivery services. Every day it helps 9.4 million people from 220 countries receive almost 17 million shipments. In addition to the delivery of goods and documents, the company has a division that is engaged in the organization of logistics chains for various deliveries.
UPS owns an airline that has a fleet of 237 aircraft, which is one of the largest in the world. Air transport delivers to a huge number of countries and corners of the world.
The history of United Parcel Service began in 1907. At that time in the U.S., courier delivery services were extremely popular, which decided to take advantage of James Casey, the guy was only 19 years old when he borrowed $100 and organized the American Messenger Company. Delivery orders were taken over the phone, the couriers of the firm most often delivered documents, luggage, food from restaurants and other small parcels on foot.
Casey and his partner Claude Rhian ran the company, and despite the rather stiff competition, their delivery service was in demand. Such success was achieved through an internal policy of the firm, which implied a respectful attitude to customers, an affordable billing system and round-the-clock operation. These principles are still in effect at UPS today.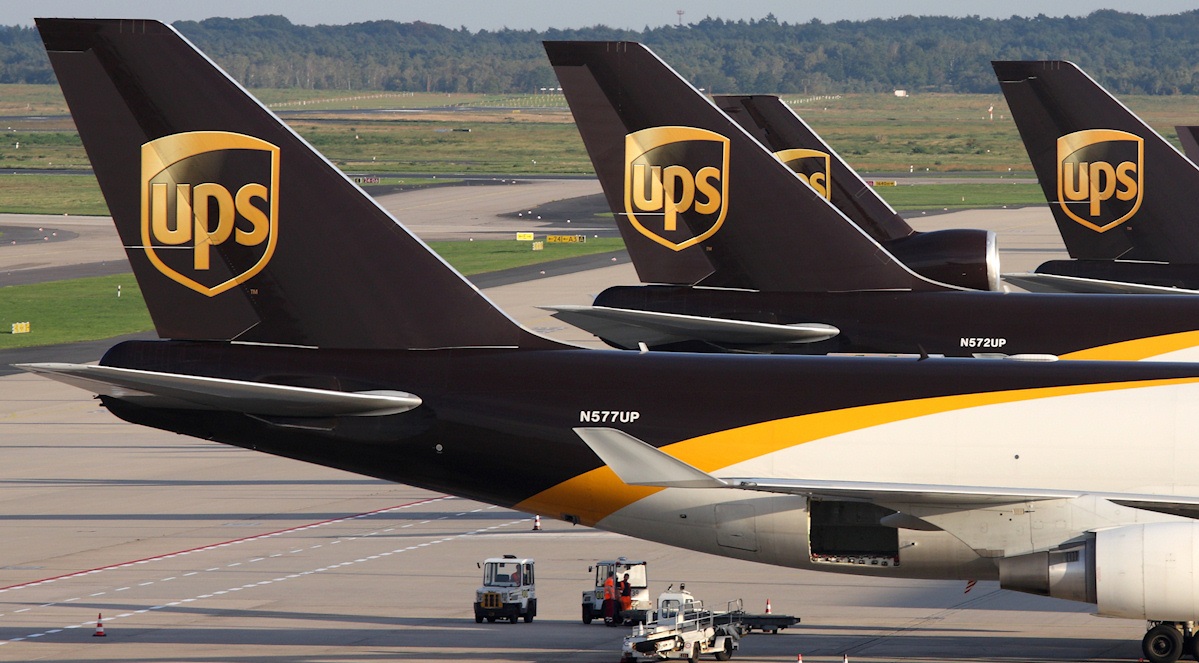 The availability of cars and telephones reduced the demand for this type of courier delivery, and then the entrepreneurs decided to concentrate on services for the transportation of goods for retail stores. To do this, the firm's employees traveled around the city on motorcycles. The new strategy yielded positive results and two years later the U.S. Post Office became the company's largest customer. An innovation of that time was to combine different goods to deliver them in one vehicle. This streamlined operations and increased the efficiency of the services provided at low service rates.
By 1919, the company appeared in other cities around the country, and the current name, United Parcel Service, was adopted at the same time. Three years later, UPS acquired a firm in Los Angeles that provided transportation services on a shared basis. This option included daily pickup of goods, the ability to pay by check for delivery, and more. This acquisition brought UPS to a new level of development and made it one of the leaders in the U.S. market. But the real success of the company came in 1924 when it began using a conveyor belt to process packages for the first time. Since 1927 UPS has been air-delivering packages, but at that time the business was not in demand. A new round of development of the air route took place in 1953, and since then it has always been in high demand among customers.