How Toyota became the largest corporation in the world
The Japanese corporation Toyota is the world's largest automobile manufacturer. This brand is invariably associated with quality products, and cars are popular in different countries.
The history of the corporation began in 1933, when a new direction appeared in the textile company Toyoda Automatic Loom Works – automotive. The initiator of this direction was the eldest son of the business owner, Kiichiro Toyoda, thanks to whom the company's products have become known throughout the world.
The first Toyota car was the Model A1, released in 1935, and a year later appeared a truck Model G1. The latter was the first product line, which was exported – four cars were purchased by Chinese customers. In 1937, the automobile line became a separate business – Toyota Motor.
After the end of World War II, the corporation began to actively rebuild, and in 1947 released the next model of the car. At the same time Toyota was going through a difficult financial situation, which led to disagreements between management and employees. In 1950 there was an employee strike, which was the first and so far the only one in the history of the company. The conflicting sides quickly came to an agreement, after which it was decided to change the corporate policy.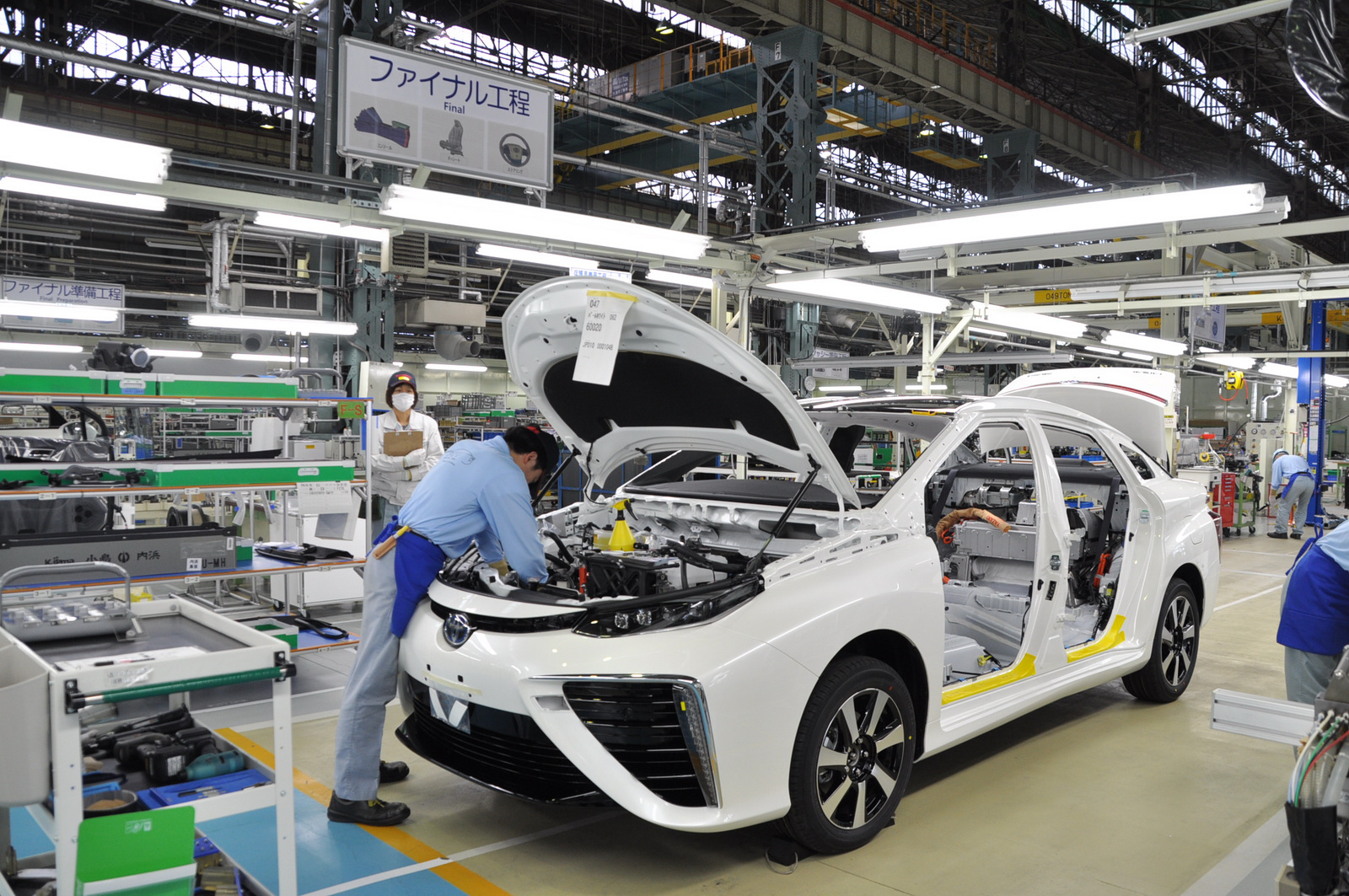 The new stage of development was the introduction in 1962 of a unique approach to business management Kanban, which allows optimizing all processes and reducing costs. The changes had their effect, and Toyota was able to increase production volumes and improve product quality.
The first attempt to enter the U.S. market was unsuccessful, but after a while the corporation revised its approach, and in 1965 the Corona model became a leader in popularity among Americans. In addition, Toyota cars through a dealer network were massively sold in African and Asian countries.
In 1966 a new Corolla model came out, which still had huge success worldwide. During the 1970s, Toyota significantly expanded production, built new plants, carried out mergers with other companies. In 1928 the Japanese corporation and American General Motors signed a cooperation agreement and began work on creating joint cars.
At the moment, the corporation is the largest manufacturer of cars, with the brand's enterprises annually producing about 5.5 million units. Since 2002, Toyota has been developing a new direction – participation in Formula 1 car racing. Its representative offices and plants are located in different countries around the world. After Japan, the main market for the company's products is the U.S., Asia and Europe come after them. In addition to manufacturing cars and buses, Toyota is engaged in insurance services and real estate transactions.