Highlights of Inditex development
Inditex Corporation is a Spanish fashion empire, which includes such famous brands as Zara, Pull&Bear, Stradivarius, Oysho, and others, eight in total. It was founded in 1985 by Amancio Ortega, who started as a tailor's messenger and gradually managed to achieve great success in the industry.
Ortega opened his first store with his wife in 1975, before that the couple had been tailoring clothes for customers. However, one of them refused to produce and had to look for options for the implementation of already sewn lots. So the first Zara, where you could buy clothes that were not inferior to the designer's, but at a more affordable price, was opened. The business was going well, and in 1976 Ortega opened the Goasam chain of stores. At the same time, the clothes were sewn in his own factories, making them cheaper than the competitors and of the same quality.
An important stage in the development of the business was the introduction of innovative technologies in the production process. In 1984, enterprises began to use special algorithms, which reduced the product cycle to 15 days, although before such a process could take up to 6 months. During this period, there was a transformation in the structure of the company – it became Inditex.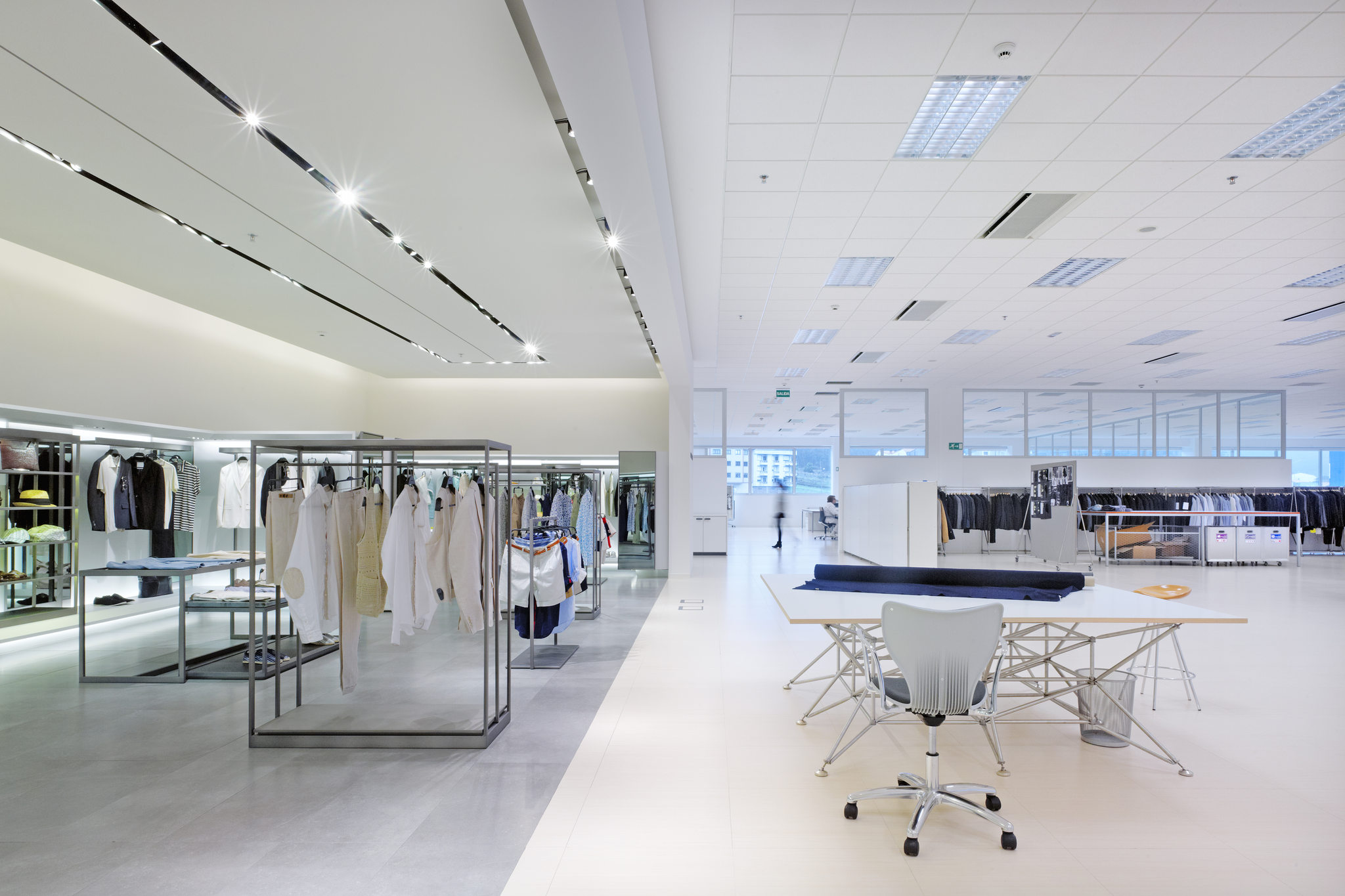 The chain gradually expanded beyond Spain, and stores were opened in Portugal, Belgium, Sweden, Greece, and other countries. In 1989, the corporation entered the U.S. market, but here, things were not as successful as in Europe. Americans did not appreciate the range of Inditex products, by 2000 there were only 6 stores of the Zara brand. For comparison, 600 representative offices of corporations were functioning outside Spain by 1997. Now in the U.S., the company has 102 stores, at home, in Spain, there are 1635, and in China – 589.
Each of the brands that make up Inditex has its own characteristics. For example, the well-known Zara is the top brand in terms of revenue. It focuses on customers aged 30 years and older, and its products are elegant and practical. Pull&Bear, Bershka, and Stradivarius are responsible for the youth direction. Massimo Dutti is focused on stylish men and women who value convenience and quality materials. The products of this brand have a higher price category than the other lines.
Oysho offers underwear, swimwear, and home clothing. The basis of production is the use of environmentally friendly materials.
Uterqüe is the youngest brand in the Inditex structure; it offers leather accessories and clothing.