Sotheby's Auction House: ups and downs
Sotheby's is one of the world's largest auction houses, with 90 offices in 40 countries. More than 600 auctions are held each year, and auctions are held in 70 areas. These include works of art, books, manuscripts, furniture, and other artifacts and antiques of historical and cultural value. It is hard to imagine now that such a giant was once just a regular tavern, where books were sold along with drinks.
In the eighteenth century, Britain was experiencing an industrial boom that was raising the incomes of a large part of the population. Now people could afford not only food and shelter but also the enjoyment of beauty. The popularity of paintings skyrocketed, and decorating the walls of homes with them was considered a good style. In addition, home libraries became popular as a sign of wealth and education.
A young businessman, Samuel Baker, saw great potential in the literary trade and began to search for rare copies. By 1734, he had amassed an extensive collection, which he sold out of a tavern he rented.
Baker had a comprehensive approach to his business – he cataloged all the books available and noted their value opposite the titles. The business was great, with more and more merchandise, but profits were growing slowly. Then Samuel realized that the up-front price was cutting into revenue, and in 1744 he held the first auction. The event was both a public and financial success. The businessman then purchased a larger space and invited a partner, George Lee, to join him.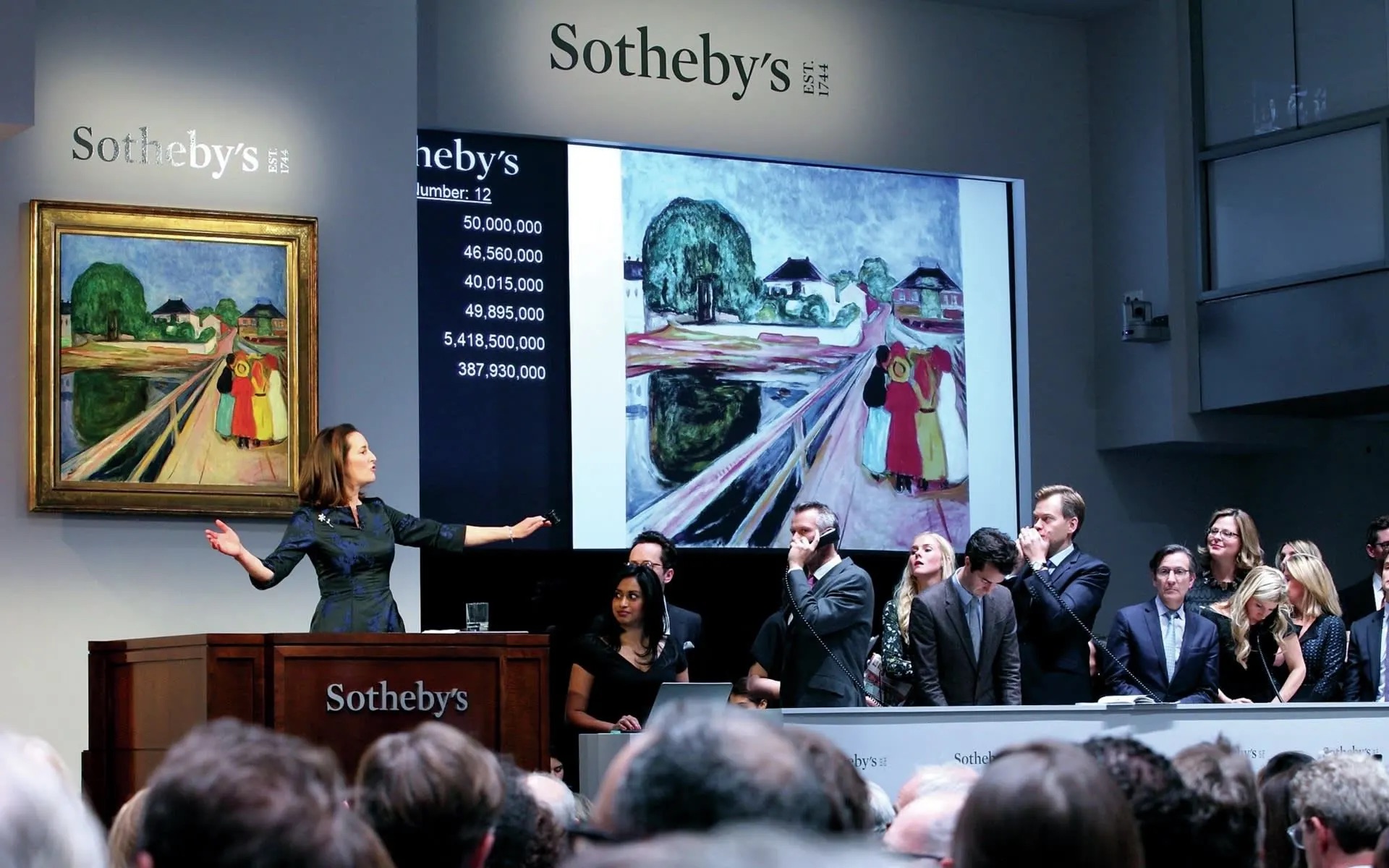 Upon Brayker's death, the business passed to his nephew, John Sotheby, who gave the famous auction house its name. By this time, the company had a competitor in Christie's, which began operations in 1766. However, Sotheby's only offered books, while its rival specialized in luxury items. To maintain its position, Sotheby's added coins, antiques, and other items of interest to collectors.
In 1823, Samuel Sotheby's took over the management of the house. When Sotheby died in 1861, his partner Wilkinson bought the business from the family and another partner joined the company. Ownership of the auction house changed hands many times, but Sotheby's continued to thrive through times of war and crisis.
A bright period for Sotheby's was the 1950s when British laws changed and the company was able to attract buyers from other countries. The house also moved to a new level of production, offering paintings by first-rate artists.
Today, in addition to its auction business, Sotheby's also offers loan services and sells luxury real estate. The house trains exhibition curators, art historians, and other specialists in the art industry.