Specifics of ING's business activities
ING Banking Group is the largest financial institution in the Netherlands. In addition to its home country, the company operates around the world. In 2011, ING joined the ranks of systemically important global banks.
The history of the company dates back to 1743 when in one of the regions of the country Kooger Doodenbos mutual aid fund was organized. At that time, such organizations were successful and a large number of foundations were established to represent the interests of people of certain professions and social classes. Over time, such institutions became part of the structure of large corporations, and Kooger was no exception.
ING has existed in its current form since 1991. At that time, ING was formed by the merger of NMB Postbank and the Dutch insurance market leader Nationale-Nederlanden. The new company inherited the logo of a lion from its predecessor, Postbank. The company, which combined 250 years of insurance and banking experience, actively developed. After a while, ING entered the international market. The main strategy of business expansion was mergers and acquisitions. As a result, the bank quickly gained a strong market position in Germany, the USA, Poland, Canada, and other countries. In 1995 Barings Bank, then bankrupt, joined the group.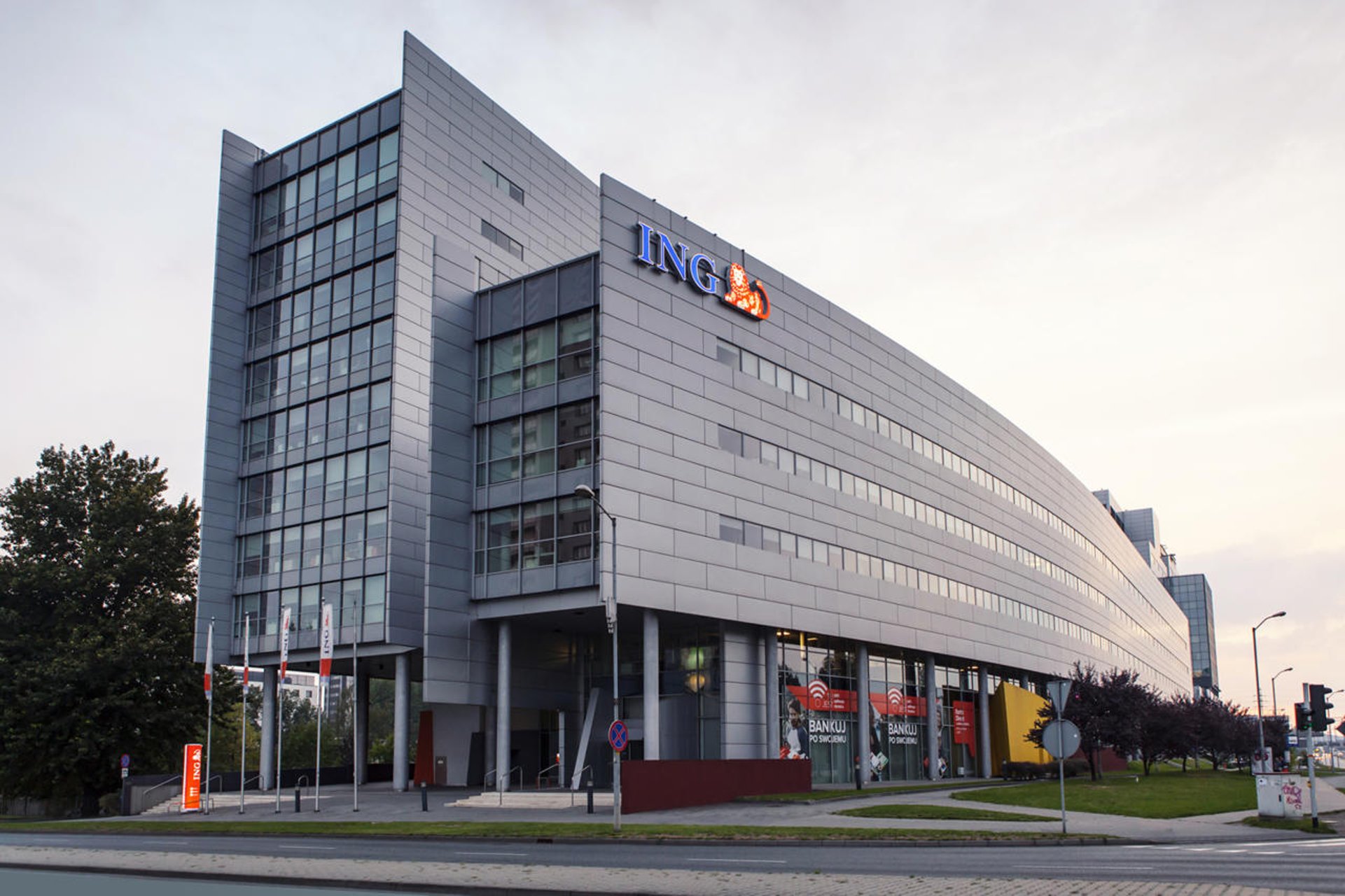 Active international expansion was halted in 2008, during the global crisis. ING was hit hard by the market collapse. To stay afloat, the company turned to the Dutch government for help. The authorities supported the company by selling some of its representative offices in Canada, the United Kingdom, and the United States. In addition, the insurance business had to be spun off into a separate company within the NN Group.
At the moment, the main share of profits 60% comes from Europe, about 25% brings activities from the Americas, and the rest of the corporation receives from Asia and Australia. ING's clients are more than 39 million individuals and companies. The company provides wholesale banking services and works with retail. In 2020, the corporation was among the top 30 global banks in terms of assets. This figure is more than 937 billion euros.
In 2012, ING was involved in a scandal that resulted in a $600 million fine. This was due to the bank's failure to comply with the sanctions imposed on Iran. The U.S. government accused the company of $1.6 billion in illegal financial transactions. This money was transferred to the accounts of customers from sanctioned countries, including Iran and Cuba.