Solvery's mentor search service received funding
Service from Russia Solvery, which helps to find a mentor in the IT sphere, has attracted funding. The investor is the commercial director of the Internet corporation Yandex. It is officially unknown how much money Dmitry Kachmar has invested in the startup, but according to preliminary estimates the amount is 100 million rubles.
Solvery offers people of different professions and ages to choose a mentor who will teach them IT skills. To do this, you need to apply on the site, after that the teacher and the pupil begin cooperation.
The service evaluates mentors by a number of criteria, not only in terms of professionalism, but also in terms of experience as a teacher. There are about 90 mentors registered on the platform that work for Google, Tinkoff, Huawei, Yandex and others. They will help users gain practical skills in various areas, such as backend and frontend development and machine learning.
Dmitry Kachmar took over the duties of consulting on the project development strategy and its extension. The startup will focus on expanding the development team, engaging users, and improving technology. In this case, the commercial director of Yandex is a private investor, and Solvery is in no way part of the corporation.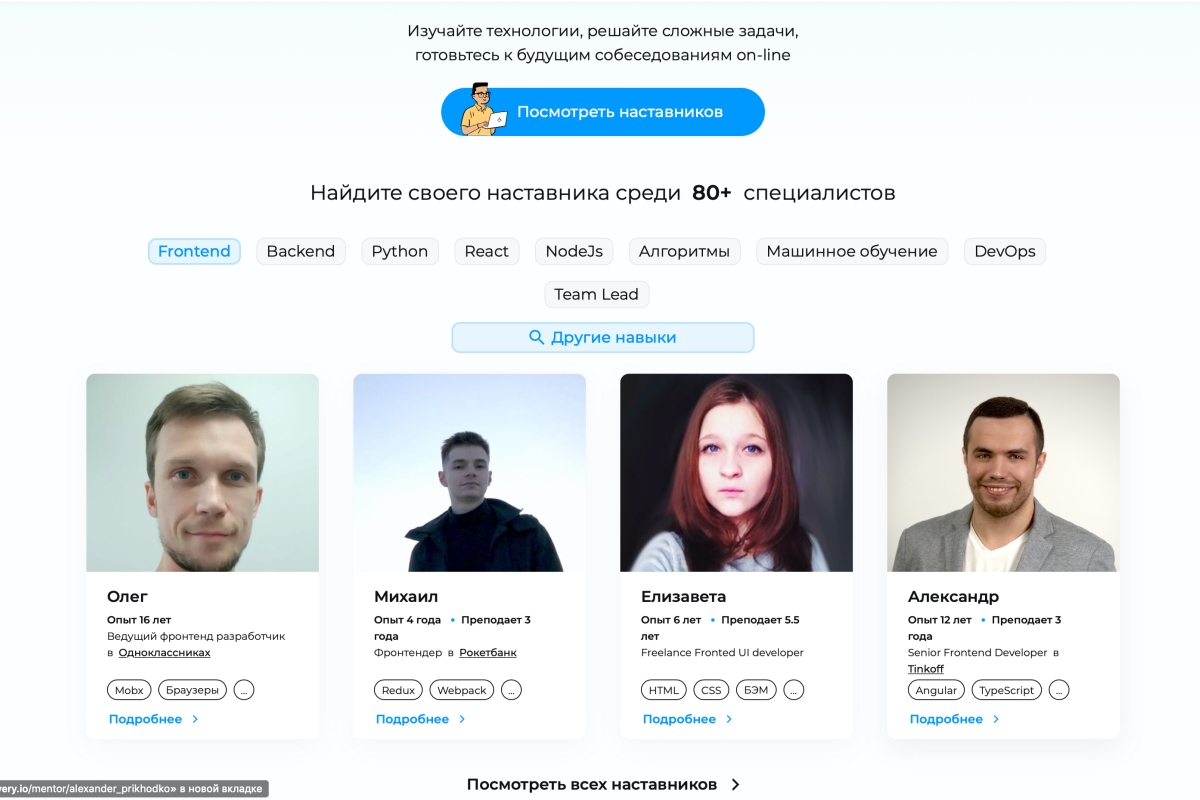 The startup was founded at the end of 2019 by three partners. During the first 8 months of its work the company managed to spend 600 hours of training, and the users were people from more than 10 countries.
In January last year Solvery attracted investments from the Vice-President of Saint-Petersburg Bank. In the nearest future Solvery plans to hold another round of financing.
Service NaPopravku has attracted investments to enter the regions
Recently another Russian startup received money for business development. An online service appointment to see a doctor NaPopravku attracted 2.25 million rubles. The funds will be used to expand users, create a mobile application and enter the market in other regions of the country. Partners of the platform are well-known networks of clinics.
The investors of the project are the investment fund VNV Global, which manages such companies as BlaBlaCar, Doc+ and others. Besides, the Russian holding Avenir and the founder of the portal for job search JobStreet Mark Chang have invested in the service development. Investors received the share of the startup shares for the provided funds.
NaPopravku service helps patients to make an online appointment with the right doctor, find a specialist, study the services of private clinics and public medical institutions, and compare the cost of procedures in different hospitals. The project is available in major cities of the country, including Kazan, Nizhny Novgorod and others.
NaPopravku receives income from the number of clients attracted to the partner clinic.