New gas field in Turkey may affect imports from Russia
A new gas field has been discovered in the Black Sea near the borders of Romania and Bulgaria. The exploration was carried out by the drilling vessel Fatih, which belongs to Turkey. So far, the amount of resource reserves and peculiarities of their production are not known.
The discovery of a new field is good news for Turkey. Producing its own gas, the country may in future refuse from Russian supplies. Turkish authorities are optimistic about the discovery, which encourages experts to make forecasts regarding gas import and export in the country. In case Turkey is able to sell its raw materials, its suppliers are likely to be Ukraine, Greece and Bulgaria.
A found field in the Black Sea may have a negative impact on exports from Russia. Currently, raw materials are supplied from Russia through the Turkish Stream gas pipeline, which is laid on the bottom of the Black Sea. The purpose of this project was to increase exports to Russia and the countries nearest to it, as well as to reduce dependence on gas systems located in Ukraine.
It should be noted that the reduction in supplies to Turkey began in May last year. Then the import to the country from Russia decreased by 62%.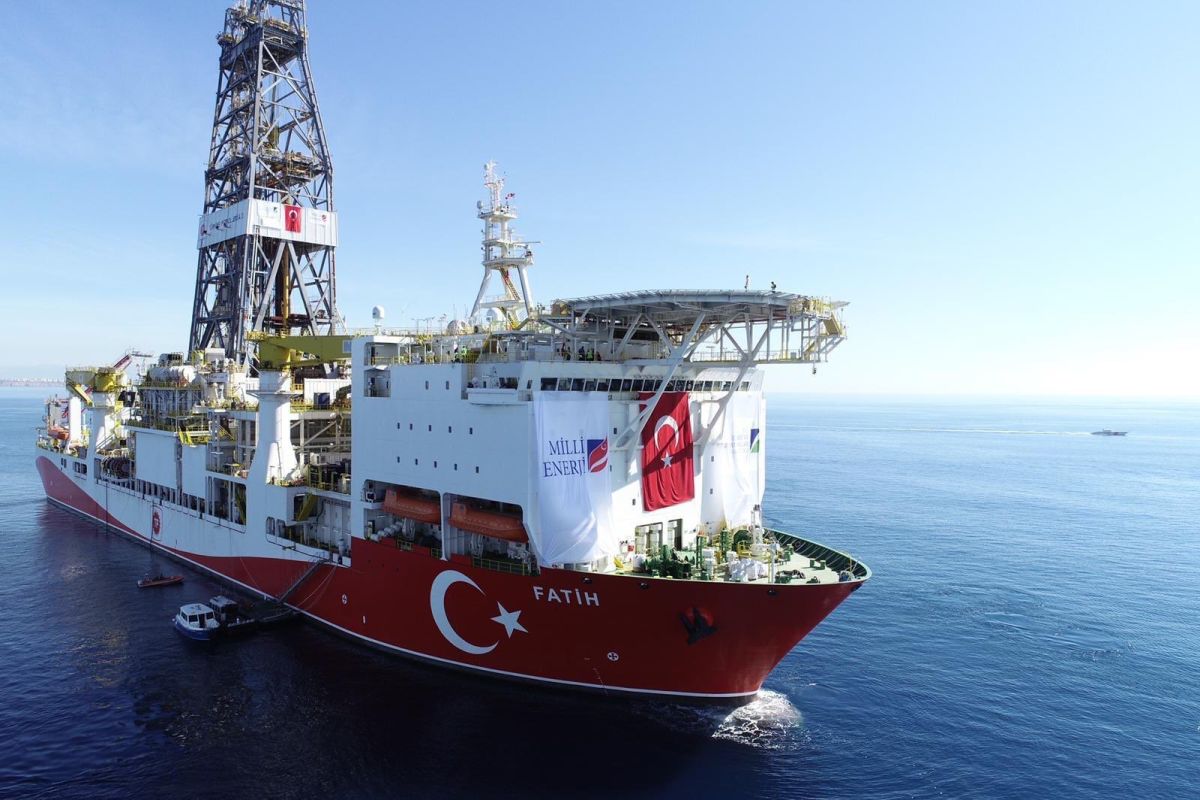 In 2019 Russian gas supplies in May amounted to almost 895 million cubic meters of raw materials, in 2020 this figure decreased to 340 million cubic meters. At the same time, Turkey increased gas imports from Qatar by 19.5% and the volume increased to 520 million cubic meters. Leadership in the country's market now belongs to Azerbaijan, the share of its supplies is 33%.
The decrease in exports from Russia to Turkey was also observed in the following months. One of the reasons was the repair of the Turkish Stream pipeline. The work was carried out twice during the summer, and the operator explained the need to stop the system with scheduled maintenance activities.
The situation was also worsened by the shutdown of the second pipeline, which ensures gas export from Russia – Blue Stream. After the repair, the supplies here were not restored as Turkey gave up its raw materials. After a week of downtime it was decided to shut down the pipeline.
The pandemic also made adjustments to Turkish imports. The global decline in demand for energy and quarantine measures resulted in the country reducing its purchases of raw materials from Gazprom 14 times last March. As a result, the gas pipelines were operating at only 10 percent of their maximum performance.
Turkey is increasingly interested in supplies from Azerbaijan; it also buys liquefied gas which costs much cheaper than Russian raw materials. And if the new field has large reserves, the cooperation between Istanbul and Moscow in the gas sector may be in doubt.