Chinese entrepreneur Ma Huateng and his business
Ma Huateng is a Chinese businessman, founder of the Internet empire Tencent. The path to the status of one of the richest people on the planet and the owner of a successful corporation was not easy, but the entrepreneur managed to bring his goals to life.
Interestingly enough, the last name Ma is translated as "horse", so Huateng is often called Pony Ma, and this nickname fully corresponds to the nature of the businessman – persistently going the planned way. He was born in 1971 into the family of a port manager. Ma earned a bachelor's degree in computer science from a university in 1993, after which he went to work for a telecommunications company. His responsibilities included developing various programs, including those for the government. Huateng was fascinated by the opportunities and prospects that the Internet offered to man. In 1998 Ma joined forces with university buddies and founded his own firm, Tencent. The first investments in it amounted to $120,000, for which the entrepreneur carried out operations on the stock market.
The firm was going through a difficult period of formation, there were not enough employees, and Ma took on many responsibilities. A year later, the company unveiled its first product, the OICQ messenger, and a few months later, 20% of Tencent's shares were sold for $2.2 million. Service began to be called Tencent QQ, because its original name was too similar to that of another program – ICQ.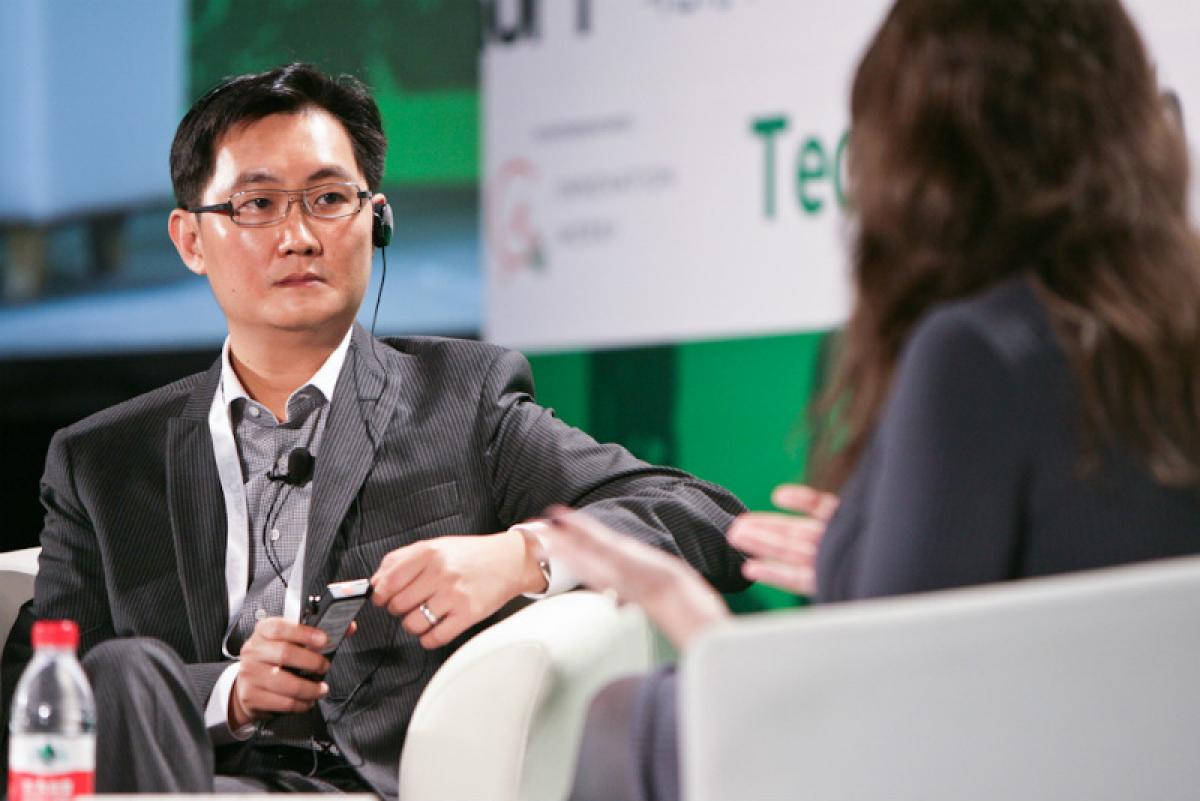 Despite the fact that the messenger was a huge success in China, the company for the first 3 years brought almost no profit. So Ma and his partners decided to expand their business, and for that they needed investors.
In 2004, Tencent asserted itself in the video game segment. In addition to selling virtual products, Huateng suggested releasing various game add-ons for a fee. Such an idea became a success, and began to bring in more profit than all other areas. By 2018 the company had become the world leader in video game production.
In 2005, Tencent launched the online store Paipai.com. Despite the fact that Alibaba.com was the leader in the Chinese online market at that time, Ma's brainchild managed to surpass the Internet giant in terms of traffic.
In 2011, the company presented another successful project – a messenger WeChat, which became the most popular in the world. Last year the number of its users was more than 1.2 billion people.
Ma Huateng remains not a very public person and lives quite modestly. His fortune is estimated at more than $72 billion, some of which he spends on charity.