Larry Page: biography of the Google developer
Larry Page's biography is interesting and he is the CEO of Alphabet. But he was famous for the idea and participation in the development of Google. The capital of the co-founder of the most famous search engine is 58 billion dollars.
Larry Page was born in Michigan. His father, a professor, and mother, a master of science in computing, taught at a local university. It was them who promoted his son's love for computer science and from an early age laid the foundations of it for Larry and his brother. The latter also works in the IT sphere, he created a startup, which was later bought by Yahoo!
Studying at school has never been a problem for Larry, after graduating, he went to college at the University of Michigan. This period has been incredibly productive for Page.He worked on his ideas, actively participated in social life, and was the head of the students' community.
After graduating from college, Larry decided to go to Stanford University. He was seriously selected for the IT course. After entering the university there was a meeting, which became a landmark not only for Page, but for the whole world. Larry met Sergey Brin, the founder of Internet giant Google.
Page came up with the idea of developing a search engine, and Brin helped implement it. The young people created the project together, supplementing it with necessary elements. Page and Brin were working on a completely different algorithm that had no analogues at the time. First of all, programmers wanted to make an accurate search, the results of which could be distributed according to their importance. Thus, the BackRub system appeared in 1996, which two years later it was slightly modified and renamed Google. The partners patented the project, after which the next stage came – testing. They were to be held at Stanford University, but before the launch the management refused to cooperate. To save a promising project, Andy Bechtolsheim, one of Sun Microsystem's engineers, invested in Larry and Sergei's new company.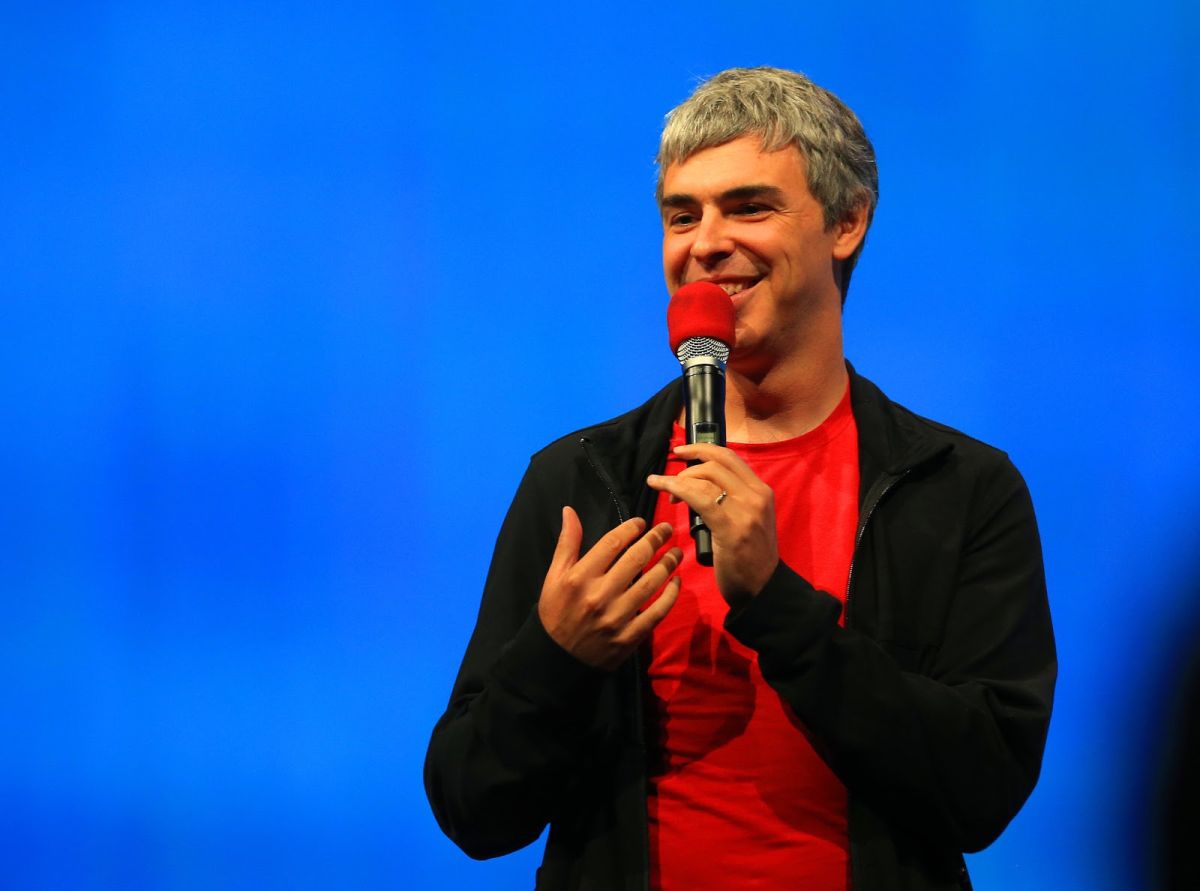 Now it's hard to imagine modern life without Google, and its founders are among the richest people in the world. Larry Page runs Alphabet, a subsidiary of the Internet giant. A few years ago he had health problems – vocal fold paralysis – but at the moment everything is fine and Larry continues his professional activities. In addition to his main job, he invests in various projects, sponsors and helps medical organizations.
Paige is married and has 3 children, although he does not advertise his personal life. His wife is known to have a doctorate in bioinformatics and also holds degrees in mathematics and medicine. When she met Larry, she was working at Stanford University.