How Hans Wilsford created the best watch
The famous Swiss brand Rolex is known to everyone. It has long been a symbol of precision, reliability and luxury. However, not everyone knows that it was founded by Hans Wilsford, although the life of this man is very interesting.
Hans was born in 1881, at the age of 12 he was left without a father and mother. The boy and his two brothers were taken away by his uncle. Hans's mother inherited the brewing business, but the boy was small in order to do business. So first the family lived on the money they received from selling the estate, and then the money ran out and poverty came. At the same time, Wilsford managed to get an education at a boarding school, after which he went to work for the company that was engaged in pearls.
Hans got into the watch business by accident – his comrade advised a young man to join a prestigious Swiss company, which produced machinery. Working there, Wilsford fell in love with accessories, and decided to organize his own business.
Having gained experience, Hans moved to London in the early 20th century. He got married in the capital, and by 1905, in partnership with his brother, he founded the company Wilsdorf&Devis. And the entrepreneurs did not even have a plan to create watches and materials, so Hans decided to start by looking for a supplier. It turned out to be a company from Switzerland, which was considered a reliable manufacturer. Then they decided on the model, which was assigned a class A, and only the most durable and accurate mechanisms belonged to it. For the design of watches there were chosen three directions: sports, for celebrations and for everyday affairs.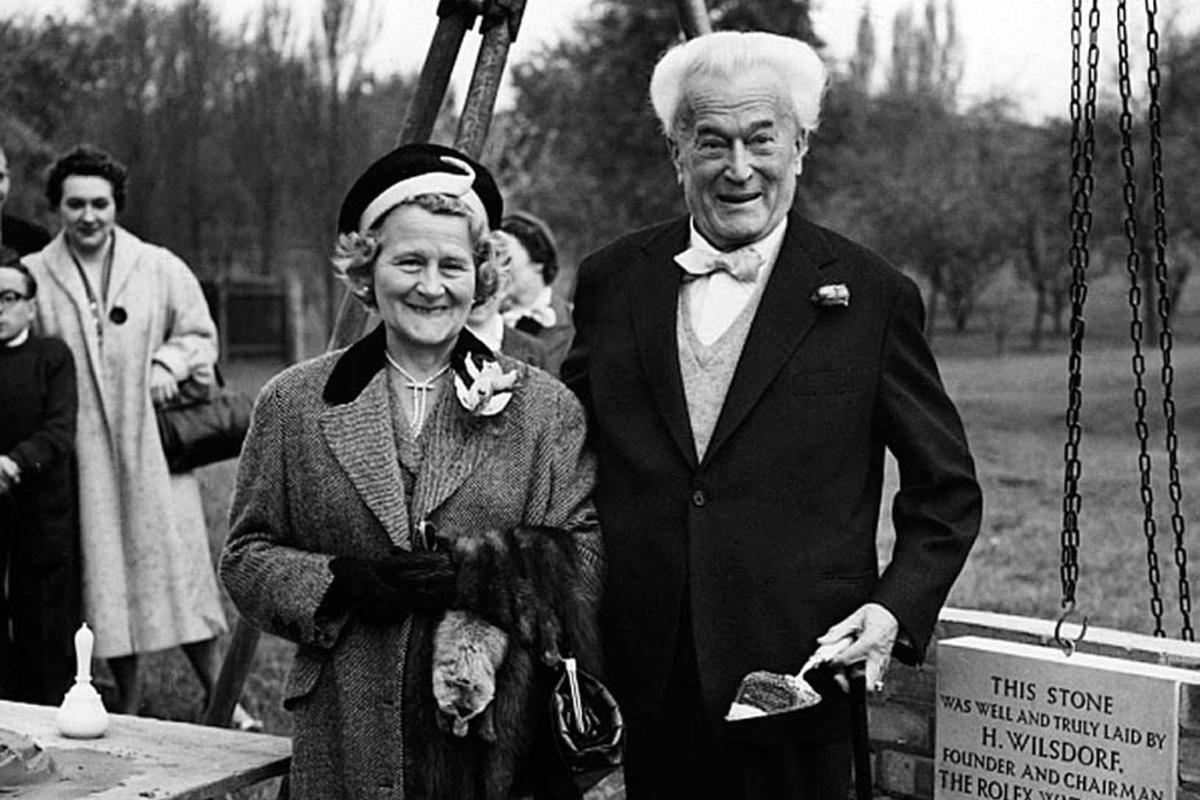 It should be noted that at that time the watch was considered a woman's accessory, and many people did not perceive the Wilsford idea as capable of bringing success. Hans did not pay attention to the skeptics, and introduced into the product line models for men. The businessman believed that the watch would become a symbol of human success, regardless of gender.
In 1908 the company was renamed Rolex, known to all, and the logo in the form of a crown appeared 17 years later. Interestingly, at that time the competitors were named after the founder of the company, and against this background Rolex stood out noticeably.
Wilsford paid special attention to the quality of products, he independently introduced new developments to improve the reliability of the mechanism and its accuracy. Thanks to this, Rolex products were recognized as the best after various tests.
The popularity of the brand was influenced by the First World War. Soldiers noted that in the battle, wristwatches are much more comfortable than pocket watches, and sales of accessories took off several times.
Even after the death of Wilsford in 1960, the company continued to develop and improve its quality. Rolex is still the best watch to this day.