Kering family holding: history of development
Fashion brands Gucci, Balenciaga and Alexander McQueen are known all over the world, but only a few of their fans have heard about the company Kering, which owns these fashion houses. On the account of the designated family business – a large number of luxury brands.
The history of the corporation began in 1963 when a young businessman François Pinault organized a small firm for timber sales. A few years later he sold the company for 30 million francs to investors from Britain. When the market was in crisis in 1973, Pinault bought his business back, but for 5 million francs.
Gradually the company expanded its activities, including a shareholding in a paper company, a supplier of medicines, and a trucking firm. Through acquisitions and mergers, Pinault transformed the small business into a holding called Pinault-Printemps-Redoute by 1994. 1999 is considered the corporation's entry into the luxury sector when PPR acquired a 42% stake in the fashion house Gucci. In the same year, Pinault signed two more deals for purchase in the fashion segment – with Yves Saint Laurent and Boucheron. A few years later the holding acquired the Balenciaga brand and luxury leather accessories manufacturer Bottega Veneta. In 2004, during lengthy negotiations with Bernard Henry, PPR bought a majority stake in Gucci, followed by the purchase of the auction house Christie's.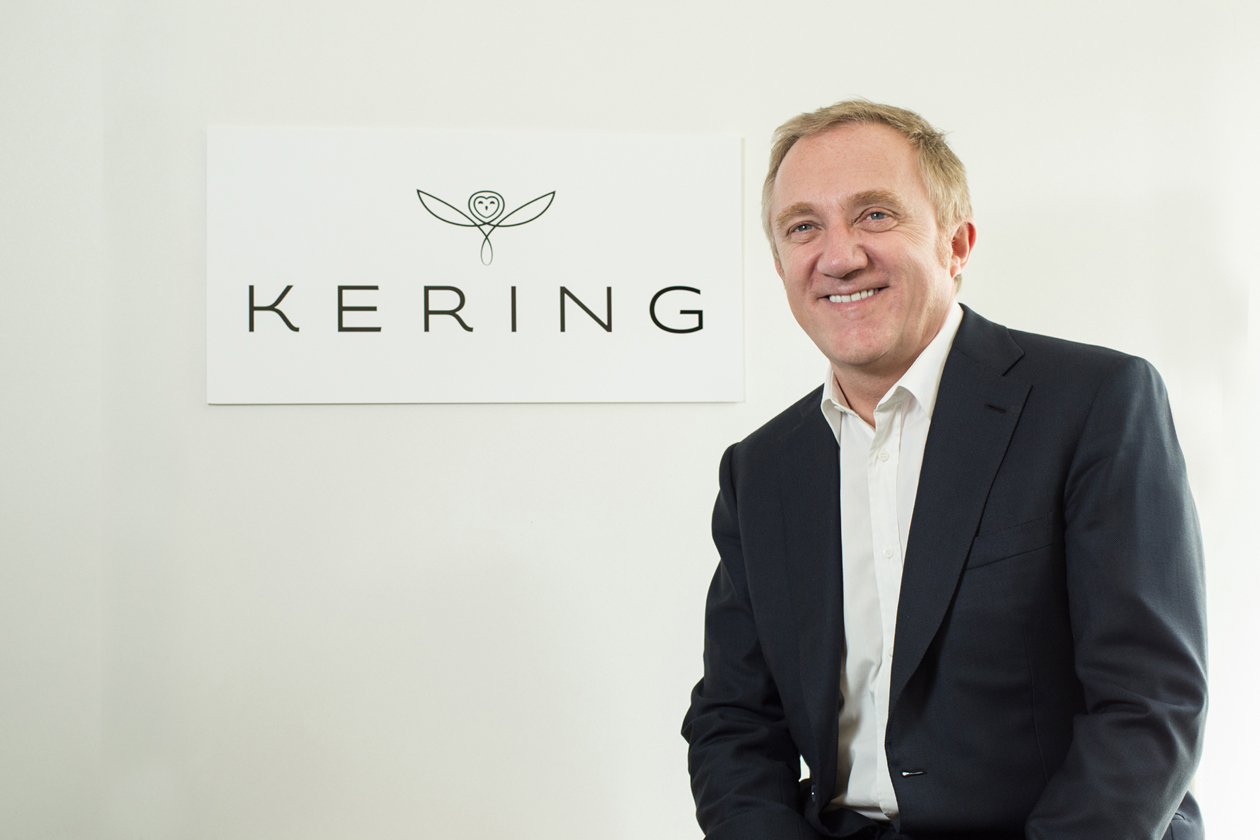 It should be noted that François Pinault himself was an avid art collector. He owned more than 2 thousand works, among which are the works of Picasso, Andy Warhol, and others.
The successor of the founder of the corporation was his son, François-Henri. His professional way started as an ordinary manager, and by 1997 he was the director of the FNAC network, and by 2003 he was the head of Artemis. Pinault Jr. took the helm of the holding in 2005, when he was only 40 years old, which by the standards of the management of such a business giant is very early. Francois Pinault himself had by then retired from business and given up his passion – collecting.
In 2013, the holding underwent a major transformation, as a result of which the name was changed to Kering. In addition, the company adopted a new development strategy, which implements the Empowering Imagination concept. This approach implies a creative approach to luxury, which will emphasize individuality and uniqueness. The company pays special attention to responsible consumption.
Kering products are focused on young and active people who want to be unique and act according to their own rules. The business model adopted by the corporation facilitates the disclosure of employees' potential and fully supports their ideas.