Nick Vujicic: a motivational speaker and his example of confronting adversity
Nick Vujicic is an amazing man who proved to the whole world that physical disabilities are not a barrier to success and personal happiness. Despite the fact that he was born without arms and legs due to an inherited disease, Vujicic became a writer and motivational speaker and created a family.
Nick was born in 1982 in Melbourne to a family of immigrants from Serbia. The boy was born with tetra-amelia syndrome, which involves missing limbs. Nick has a deformed foot with toes that allowed him to learn to write and swim. Nick attended a regular school, where he encountered abuse and bullying. At the age of 10, the boy decided to commit suicide, but he was stopped by the love of his parents, who fully supported him and tried their best to give him a full life. And then Nick realized that despite his shortcomings, he should try to be happy and understand the purpose for which he was born in this body. Around the same time, the boy had an operation to separate his joined toes, which opened up new opportunities for him. Nick learned to use a computer, ride a wheelchair on his own, write, draw, and even swim and surf.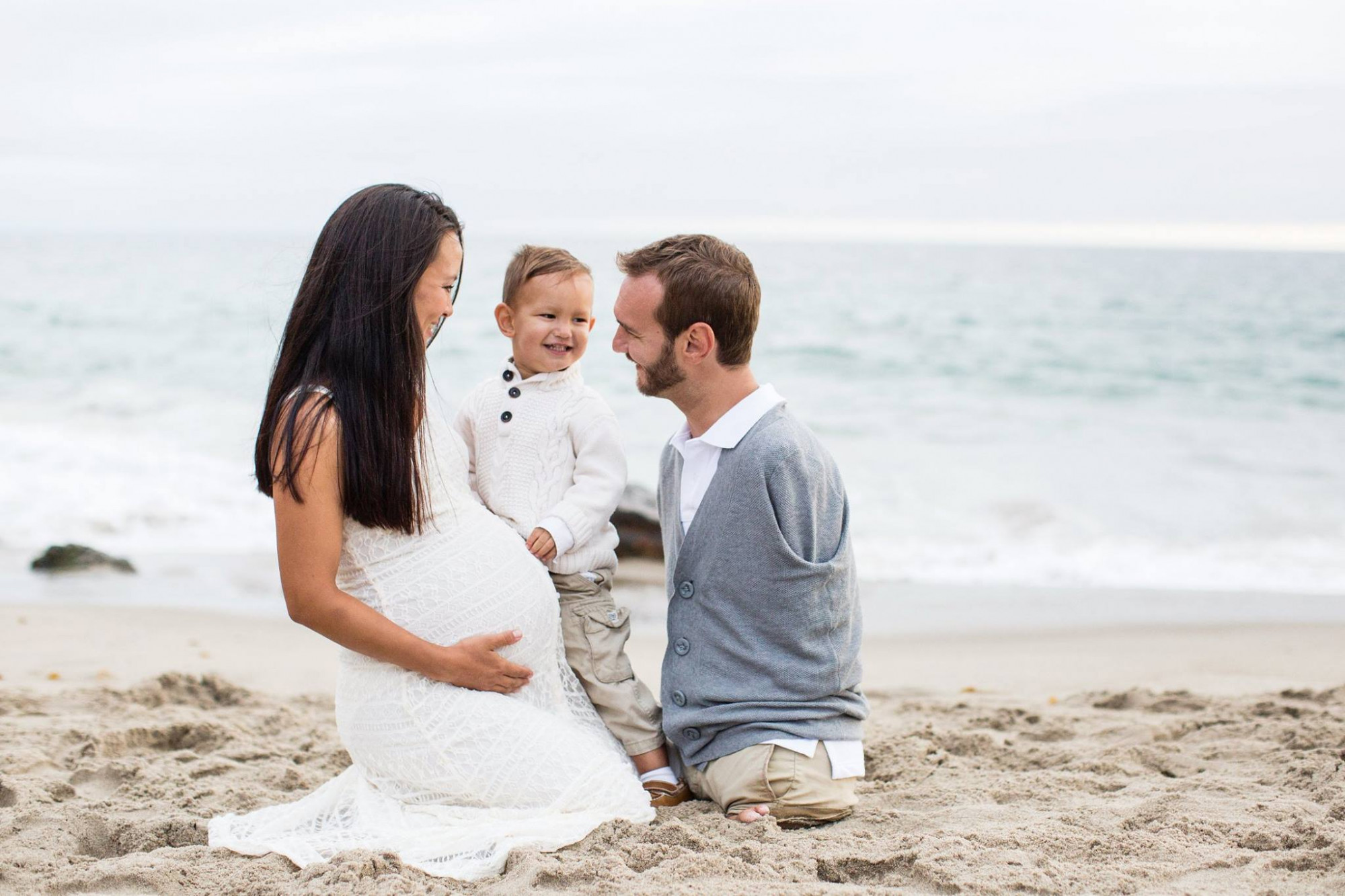 Nick's father was a church minister, and at age 17 the young man began giving motivational speeches to the congregation. At the same time, he graduated from high school and went to university, where he received two bachelor's degrees – in accounting and financial planning. Vujicic enjoyed public speaking, he felt he had a talent for public speaking, and at the age of 19 he gave a speech to his university students.
Nick is a devout Christian and often talks about God in his speeches. He inspires people by his own example, motivates them not to give up in the face of difficulties, and supports and empathizes. His speeches are hugely popular, they make you think about a higher purpose and purpose in life. As a motivational speaker, Vujicic has visited more than 45 countries, where he has gathered audiences of thousands and stadiums. In India, for example, 110,000 people came to hear him speak.
In addition, to live performances, Nick writes books. The first one was published in 2010 and immediately became a bestseller. In addition, he runs the motivational company Attitude Is Altitude and actively develops his personal brand.
In 2012, Vujicic married Kanae Miyahara and the couple had four children. The twin sons and daughters are perfectly healthy, they did not pass on Nick's disease.