Martha Stewart's biography: how the housewife managed to build a business
Martha Stewart is a well-known U.S. businesswoman and head of the Martha Stewart Living Omnimedia holding company. She hosted her own TV show about housewifery, which was second only to Oprah Winfrey in popularity. Martha Stewart's biography proves that even a simple housewife can achieve success and a billion-dollar fortune.
Martha was born in 1941 to a family of Polish immigrants. It was difficult for her parents to feed their six children, so from a young age the girl worked part-time. Thanks to her mother, who taught Martha to cook and sew, she sold her own baked goods from a young age. In addition, from the age of 13, Stuart worked as a model, achieving good results in this field, and continued her career after graduation from college.
In 1961, Martha married law student Andy Stewart and soon gave birth to a daughter. She said goodbye to her career as a model and devoted herself to motherhood. However, in 1967, due to financial problems with her spouse's father, Martha was forced to go to work, she took a job as a broker. The young girl quickly enough settled down in this field, acquired a large number of clients and became successful financially. However, after a few years, she lost her own money and her clients' investments due to a decline in the value of stocks. After that, Martha again became a housewife in the suburbs. Failure didn't stop the woman, and she began selling her baked goods and later began cooking for parties. Over time, Stewart expanded the business and opened a store, while also providing home decorating services.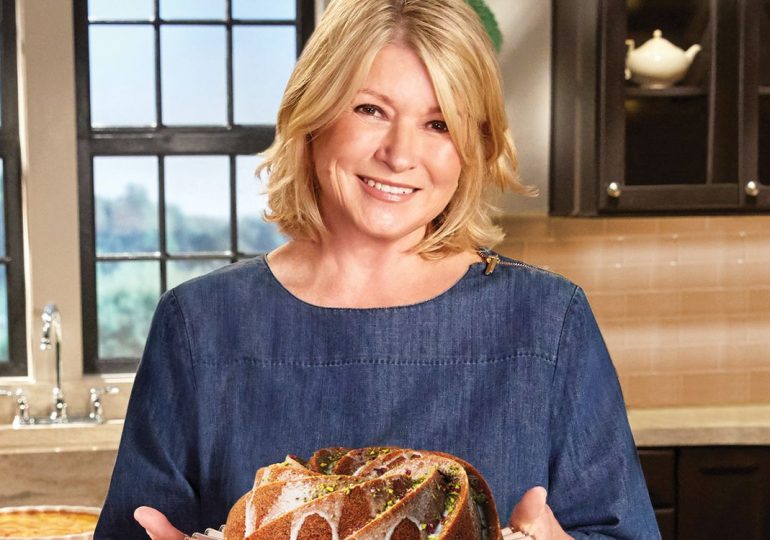 Newspapers and magazines learned about the talented businesswoman, and her interviews appeared in a number of major media outlets. On the wave of popularity, Martha published a book on housekeeping, which made the woman even more famous. Next she organized her own magazine, and afterwards she became the host of an author's TV show. The divorce from her husband did not affect the development of Martha's business, and in 1997 she organized her own media company Martha Stewart Living Omnimedia. By 2000, the woman's capital was $1 billion.
In 2001, however, a bad streak struck. Stewart was sentenced to five months in prison for using insider information. This event had a negative impact on her company's stock. Despite the fact that there was little left of her former glory, Martha was not discouraged and went back into business. She now owns the Martha`s Circle portal, which includes cooking sites and resources with tips on housekeeping. Stewart's books are still popular and help American women cope with household chores.