Cryptocurrency exchange Binance.US made a deal with bankrupt Voyager Digital
The U.S. division of the cryptocurrency exchange Binance.US announced the purchase of assets of the brokerage company Voyager Digital, which specializes in crypto-assets. The amount of the deal is $1 billion.
For Voyager, the decision to sell is the optimal solution, which will provide an opportunity to compensate for the losses of customers after the bankruptcy of the company. The funds received from the deal will make it possible to return about 51% of customers' deposits. Voyager has already received some of the necessary permits – the final decision must be made by the regulatory authorities. The cryptocurrency lender's case was pending in New York court because the company filed for bankruptcy before Binance.US offered to buy the assets.
The deal between the parties calls for a $20 million payout, with the remaining amount to be covered as a transfer of Voyager customers to Binance.US. Once all transactions have been made, former clients of the brokerage company will have access to their accounts and will be able to withdraw funds. It should be noted that Voyager accounts have been blocked since July, 2022.
If the deal fails, the broker is obliged to return the cryptocurrency in the Voyager accounts to the clients. However, the company will not be able to compensate payments on deposits.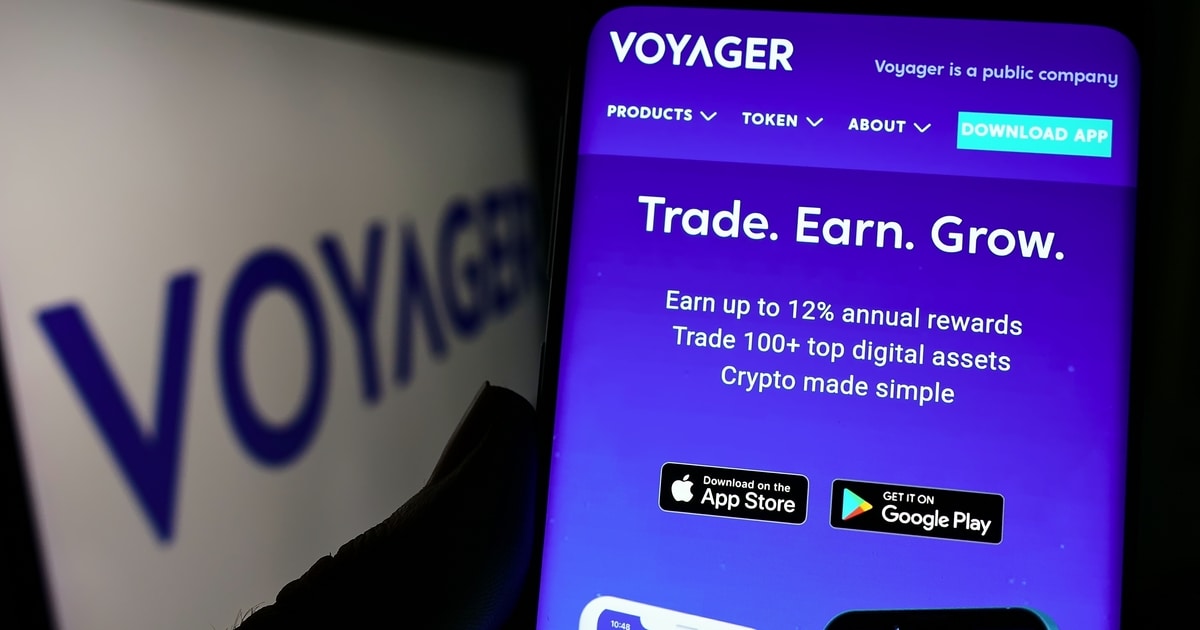 Questions about the legality of Binance's activities have already been repeatedly raised by U.S. law enforcement agencies. The owner of the exchange is Changpeng Zhao, who is a Canadian citizen. The site has no permanent headquarters address, which also raises a number of suspicions. In early 2022, the U.S. Attorney's Office involved Binance in a money laundering case, but Binance.US was able to evade the charges. The company's main argument was that the U.S. site operated independently of the main exchange. At the same time, the exchange faced a serious outflow of capital from investors, which had a negative impact on the stability of the crypto industry.
The collapse of the crypto market in 2022 was painful for all its players. The crypto industry had a capitalization of $2.3 billion at the beginning of 2022, but by the end, it had fallen to $800 million. Investment in the sector dropped sharply, while interest from regulatory agencies, on the contrary, increased. There were many questions about the security of users' wallets on various exchanges. In addition, after the disclosure of cryptocurrency reserves, the volatility of the sector became evident.
A number of exchanges and brokerage companies declared bankruptcy, FTX among them. After that, Binance decided to support the crypto industry, allocating $2 billion to create a fund. This initiative was also supported by Aptos Labs and Jump Crypto, which allocated 50 million dollars each. Later CZ company also joined the fund with $1 billion.