History of the development of the Chinese electric power company State Grid
The Chinese electric power corporation State Grid is the world's largest state-owned company, ranking third in terms of revenues. State Grid provides services to more than 1.1 billion people in the country, providing electricity to about 88% of China's territory.
In 1986, the Chinese government approved a program to transform the country's electric power industry, which divided the process into three stages. It took about 30 years to implement this strategy, and the third phase began in 2002. The aim of the last package of reforms was to improve the power grid infrastructure, as well as to separate the generation and transmission sectors, which was to create competition within the market and facilitate the more efficient performance of functions. In doing so, the state electric power corporation was divided into two separate grid businesses, as well as 5 units responsible for the generation and 4 commercial independent units. One of the two main companies was State Grid, which at that time had the capacity of generating facilities in the range of 6.5 GW.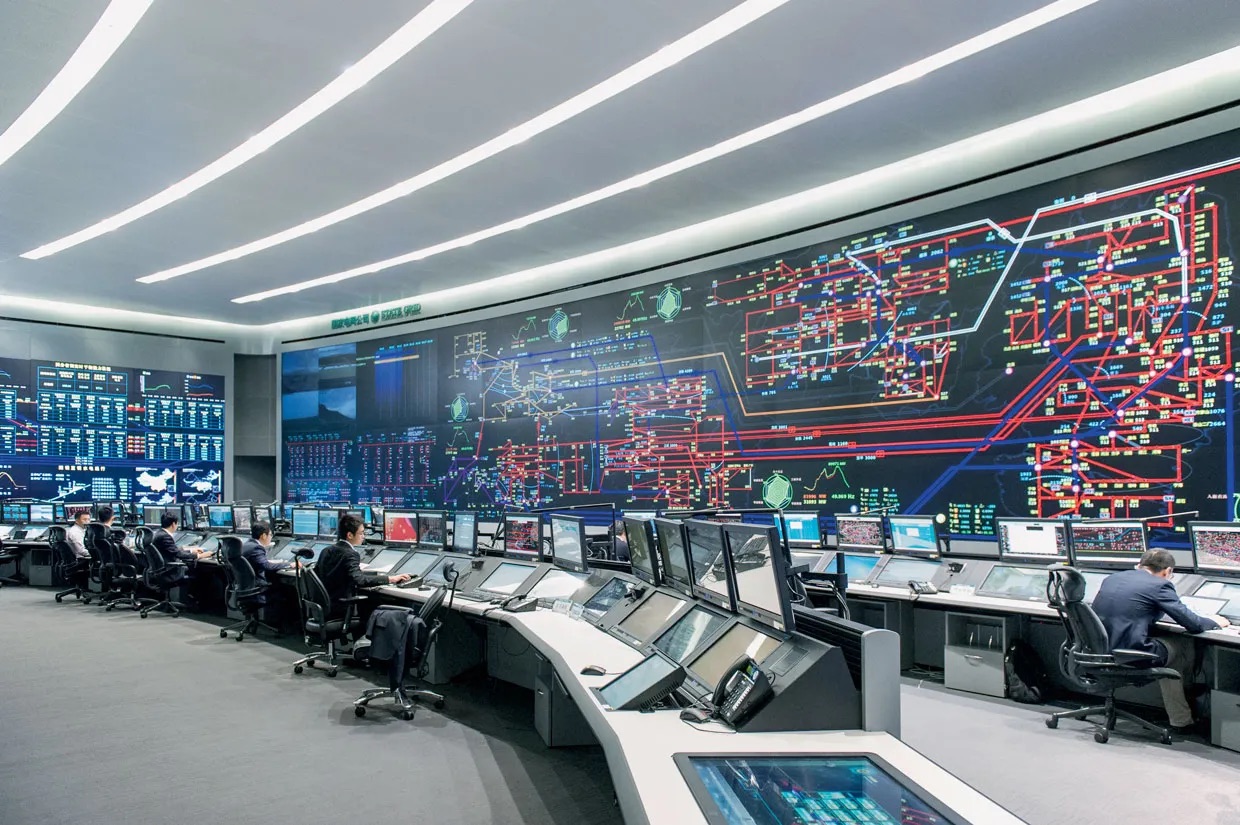 At the same time, China in the early 2000s was experiencing a difficult situation with the supply and production of electricity. To cope with the situation, the government introduced a system of rolling blackouts. According to statistics, from 2002 to 2005, the corporation experienced losses estimated at 1 trillion yuan. Despite the difficulties, the corporation continued to expand its infrastructure. In 2009, the country's first line for the transmission of alternating current, rated at one thousand kilovolts, was installed. Three years later, State Grid commissioned a direct current line that ran from western Sichuan to Shanghai. It had 800 kilovolts and provided electricity for a wide area. In addition to these networks, the corporation also built infrastructure to provide power to the southern regions of China.
State Grid also participated in the smart grid program, which was implemented from 2011 to 2015. It involved the construction of ultra-high-voltage lines that run through major industrial regions.
The corporation also operates outside the country. It operates the electric grid in the Philippines and holds stakes in companies in Portugal, Brazil, Chile, and Australia.
In addition to implementing successful projects, the corporation has also been involved in a number of scandals. In 2014, the PRC regulator brought charges against the head of State Grid, who was suspected of bribery. As a result of court proceedings, the director's assets of 53 billion yuan were seized, and the businessman himself was sentenced to life in prison.