Schneider Electric Power Engineering Company: History of its founding
The French company Schneider Electric is engaged in the production of equipment for power complexes that are used in factories and in the construction sector. Now it is a large corporation, whose history began in 1836.
In 1835, financier Adolf Schneider bought a metallurgical plant, which went bankrupt. Joining forces with his brother Eugene, he gave new life to the enterprise. The main focus of the reformed Schneider factory was the production of products for the French military sector, it produces weapons for export. In addition, the company produced electric locomotives, smelted iron and steel products and made metal structures. The Russian Empire was one of the customers of Schneider, and almost all of its artillery weapons were supplied from the company or under license from Schneider. And no wonder, because in 1891 the company took a leading position in the steelmaking and engineering industry.
Progress is moving forward, and so is Schneider. In the early 20th century, the company began to develop the direction of electric power, producing various equipment for the sector. Soon the plant's products were widely distributed in Eastern European countries, and took a high position in the German market.
By 1919, Schneider's key products were electrical measuring devices, telemechanical and electrical equipment. The plant managed to change the main direction thanks to cooperation with the energy company Westinghouse. The tactics chosen proved successful for the company, and Schneider's business actively developed and grew.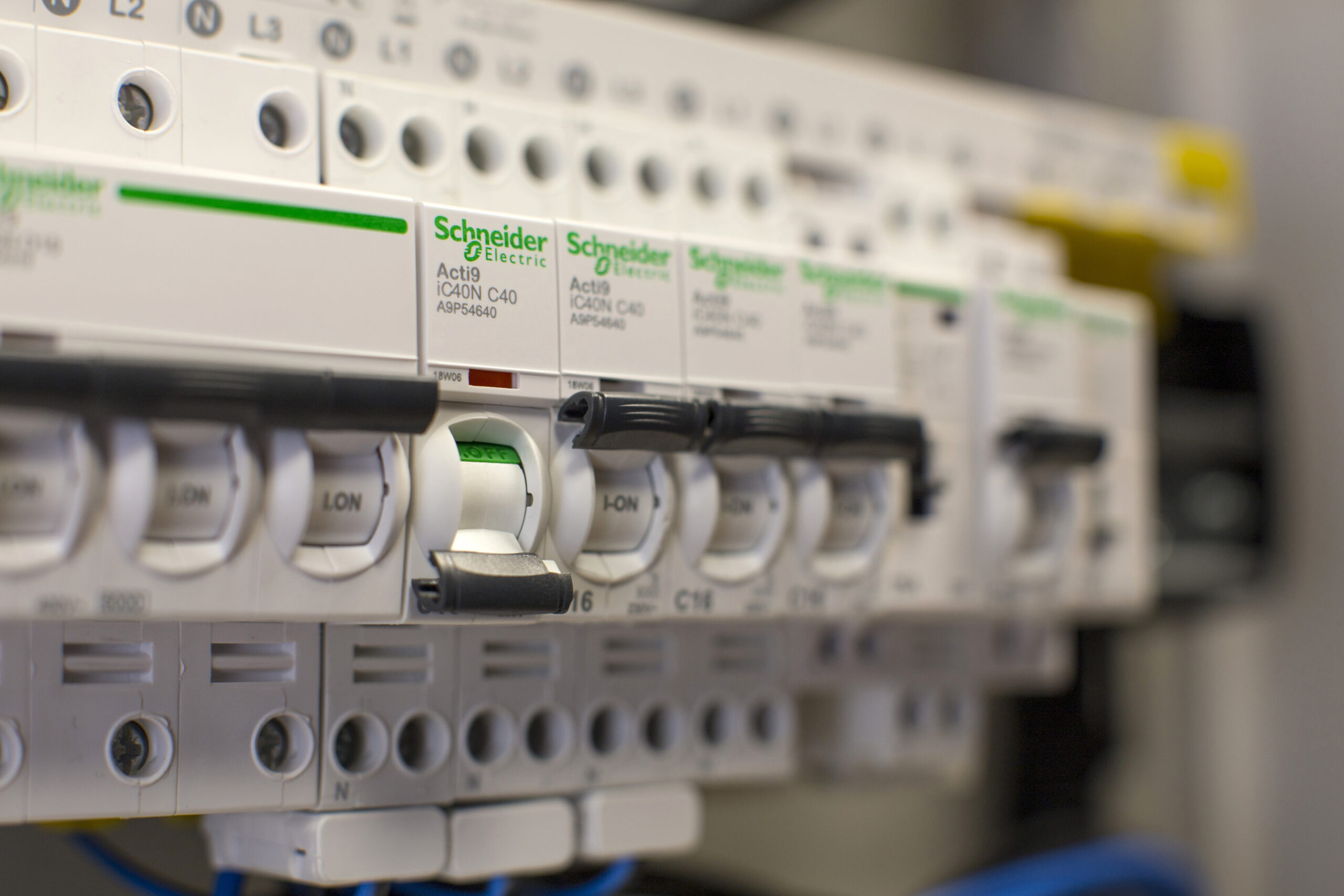 After the end of World War II the company expanded its activities to include construction and the iron and steel industry. At the same time there was a restructuring of capacities, which allowed to increase production efficiency and to enter new markets.
In 1974, Schneider products appeared in the Soviet Union; for this purpose, a large-scale project was implemented.
Since 1981, the key direction of the company is the electrical industry, while the management abandoned a number of productions, which allowed them to concentrate on the most promising areas.
The company expands, among other things, by acquiring other companies. It bought Telemecanique in 1988, Square D in 1991, and Merlin Gerin a year later.
An important goal for Schneider was to strengthen its position in the electric power segment, and one of the milestones in the realization of this was the acquisition of Lexel in 1999. The latter held the second position in Europe and was engaged in electric power distribution.
In the 2000s, Schneider introduced new types of products, including automation systems, uninterruptible power supplies, building security devices and others.
Now the company owns more than 200 plants in different countries, including Russia.