Gertrude Boyle: how hardship helped unlock the businesswoman's talent
Gertrude Boyle was born in 1924 to Paul and Mary Lamphre in Germany. Her father ran a shirt factory and developed the business until the Nazis came to power. The couple and their three daughters decided to emigrate to the USA. All that was left of their good life was their clothes and ten dollars for each family member.
The family found the move extremely difficult, but Gertrude's parents did not give up. They borrowed money from their relatives and bought a small shop where they started selling hats. They called it Columbia Hat. However, the business was not successful. It was more of a survival business.
After school, Gertrude went to university, where she got a degree in sociology. In 1948 she married Neil Boyle. By the 1960s, it became clear that selling hats was unprofitable, so the family switched to waterproof outerwear designed for camping, hunting and fishing. In 1964, Gertrude's father died, and her husband took over the company. The woman actively helped her husband with the business: she was responsible for developing the waistcoat with many pockets. However, expanding the range demanded investment. Neil decided to take out a loan to grow the company. To do this, the couple had to mortgage the house and give up their health insurance. Despite the risks, it was the right move for the business.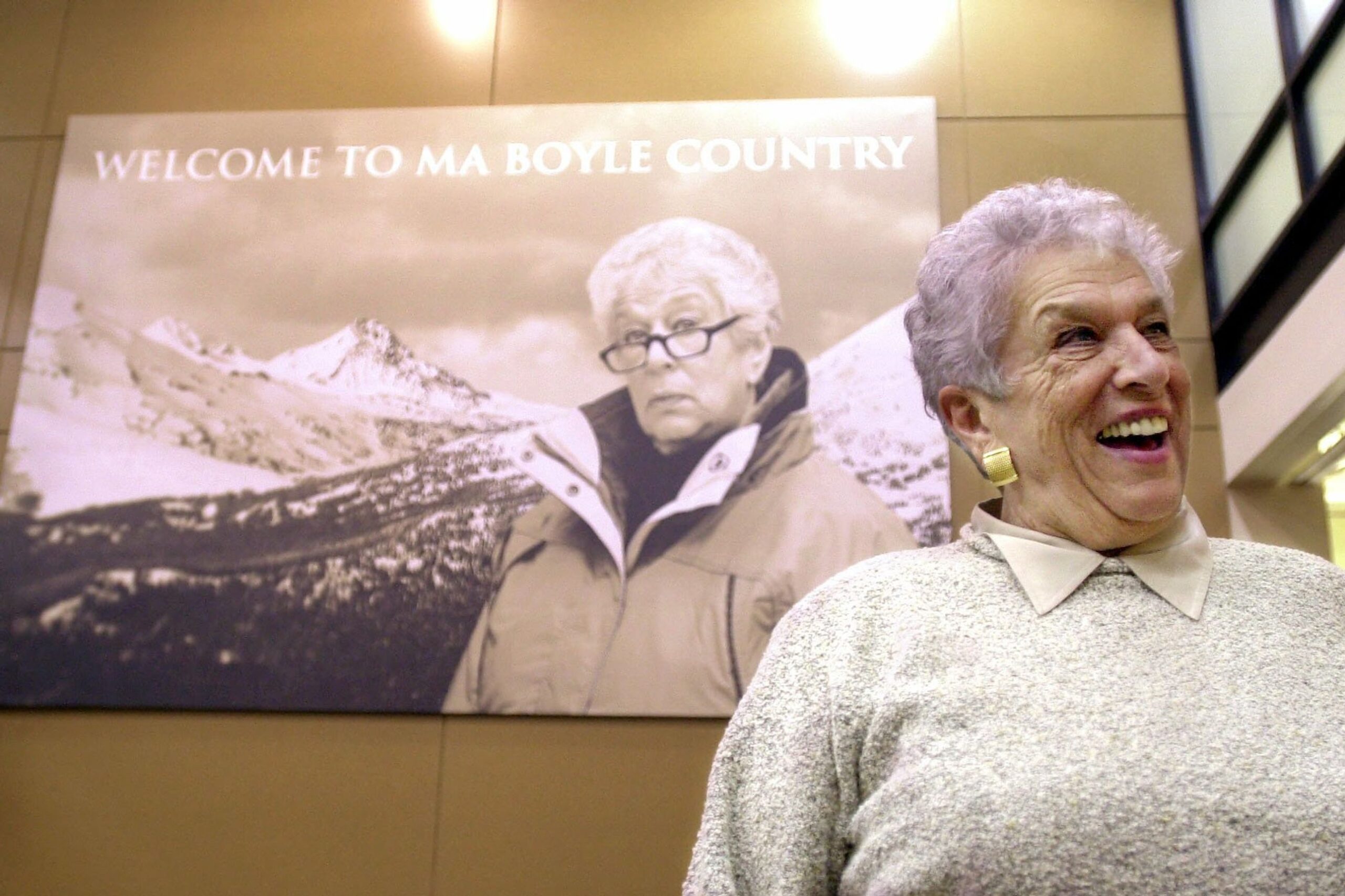 In 1970, the family faced a new challenge. Gertrude's husband died of a heart attack, and she was left alone with three children, debts and a company in crisis. And for the past 20 years, Boyle had been mainly engaged in child-rearing and home-raising, with only a superficial knowledge of the business. Gertrude had to deal with several problems and decided to sell the company. However, only one person was willing to buy the business. He offered US$1,400 for the family business. The woman was not satisfied with this option and took over the management of Columbia herself. Her son Tim came to the rescue. Together with him, Gertrude launched a new range of jackets where some elements could be unbuttoned. The novelty appealed to consumers, and by the end of the 1970s, Boyle had paid off her debts and invested in expansion.
The advertising also aided the company's success Tim Boyle came up with. The strategy was to promote its products by introducing consumers to the brand and its first faces, Tim and Gertrude.
In 1988 Gertrude's son took over as director of Columbia, but the woman continued to be involved in new clothing design for a long time. Gertrude died in 2019.