Biography of Geraldine Weiss and her approach to investing
Today's financial world has no gender or age restrictions. Both a young guy with no education and a retired housewife can succeed here. However, this was not always the case, and often women had to prove their talent by working much harder than men. A striking example is the biography of Geraldine Weiss, who developed her own approach to investing but did not become as famous as her contemporaries Warren Buffett and Peter Lynch.
Born in 1926, Weiss graduated from the University of California in the 1940s. Her specialty was business and finance, which was unexpected for a woman of that time. Back then, it was hard to imagine a young girl engaging in these activities; the market was considered exclusively a field for men. However, through perseverance and business acumen, Geraldine was able to become part of the financial world, and achieved great success.
In 1966,  Weiss began publishing a newsletter where she published Investment Quality Trends market analytics. The first batch was created in two versions – one author signed her full name and the other with the acronym G. Weiss. As might have been expected at the time, the newsletter with a woman's name did not interest businessmen. Yet the analyst paper, supposedly published by a man, was a great success and was trusted. Weiss used the initials for 11 years, and when she finally confessed her authorship, she was already a rich and influential person.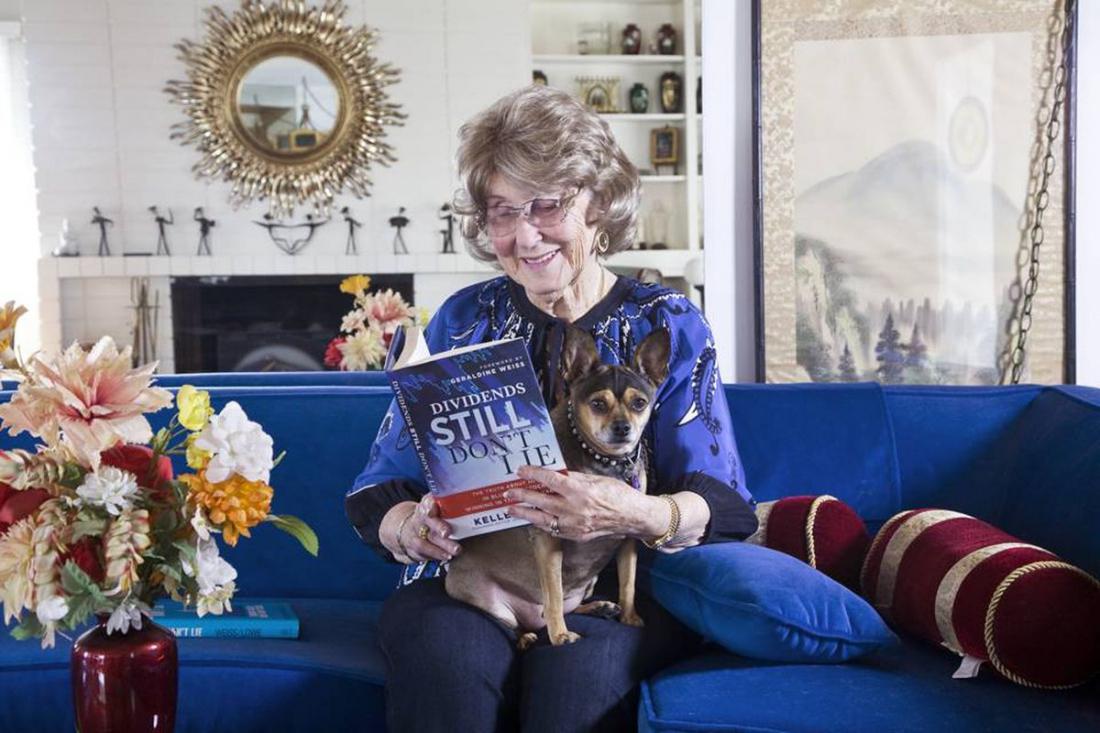 The woman developed her own investment strategy, which was both simple and effective. She drew attention to the fact that stock quotes may not always speak directly to their profitability. The fact is that very often stocks are speculated on, when supply or demand is artificially inflated or, on the contrary, undervalued. At the same time, companies pay dividends exclusively in profits. And Geraldine decided to pay attention exactly to the payment of the latter, in this way she drew conclusions about the prospects of investment. To understand dividend profit, it is necessary to divide the sum of payments for the year by the value of one share and multiply by 100%. The higher the result, the greater the benefit of the investment. According to Weiss, it is better to use securities of blue chip companies, as they are characterized by stability and good profits.
The first bulletin of the businesswoman contained 100 shares, in which the woman herself invested her capital. Of that number, 34 were considered undervalued, and among them were Colgate Palmolive and IBM. The strategy of Geraldine Weiss worked, it had few risks and brought income, and it was trusted by the traders.