Who is Philip Fisher: professional journey of a businessman
American investor Philip Fisher is not as well-known to the world community as George Soros or Warren Buffett, but he is a respected figure in business circles. This entrepreneur developed a number of stock market strategies which are still used by traders today. In addition, Fisher identified basic principles of investing, without which it is difficult to imagine the market.
Philip was born in 1907 in San Francisco. At the age of 15, he went to college, and after graduation he continued his studies at Stanford University Business School. Fisher excelled, and the professor would take him along to actual negotiations and deals. After such meetings his mentor asked Philip his thoughts on the actions and suggested what to pay attention to next time. This practice, along with the theory, helped the young man to grasp the main subtleties of investment activity. Not having finished his studies up to the end, in 1928 Fisher decided to go to work as an analyst in a bank. However, his career at the financial institution lasted only a year – the crisis of the American stock market led to layoffs, which also affected the young man. Failure did not discourage Philip from investment activities, and in 1931 he opened Fisher & Co. The businessman gathered talented managers and traders, who were not willing to put up with the current market situation. The firm's activity used innovative approaches for that time and focused on such modern clients. Fisher & Co. invested in companies that were engaged in automation of processes, improving production.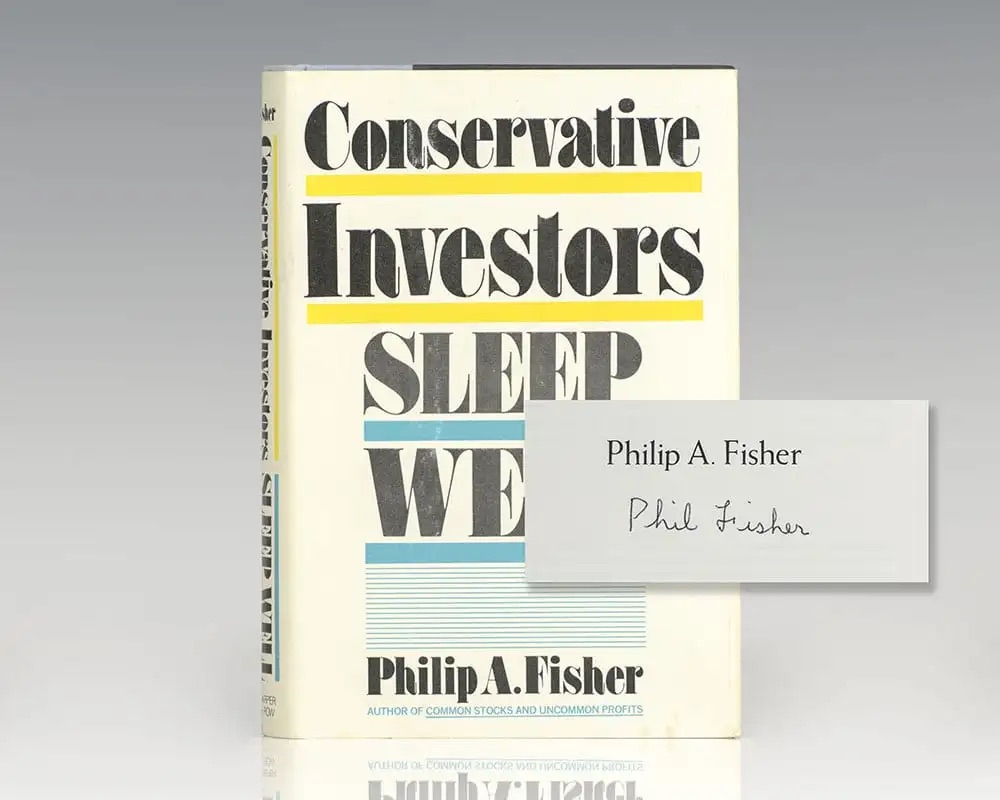 As for the personality of Philip Fischer himself, he was a rather secretive man.  The businessman did not like to give interviews, and avoided any publicity. When choosing clients, he carefully studied the candidates, he was quite selective and demanding. Despite the fact that his firm showed excellent results, Fisher was known only in narrow circles. He became widely popular after his book was published in 1958. In it the investor presented his vision of the market and work on it, and analyzed various approaches. The book was a huge success, it sold millions of copies, it was translated into many languages, including Russian.
Fisher was actively involved in the life of his firm until 1991, and during all this time the business showed high rates of return. Philip attributed his success to following certain principles when choosing objects for investment. In addition, he did not trust official data, preferring to compare it with reviews and gossip, which can always be heard in business circles.