Caterpillar company: business scope and products
American company Caterpillar is a well-known manufacturer of special equipment, which is in demand in various industries. The company produces equipment for the mining industry, construction, supplies diesel engines, various power plants and gas turbines to the market. Caterpillar equipment is used in the transport segment, for digging the earth. In addition, the company is developing the production of mobile phones and smartphones.
The main goal of the manufacturer from Illinois is to provide customers with quality equipment that does not harm the environment. The equipment runs on various fuels, has innovative systems to reduce emissions into the environment and is safe for human health. The company is actively pursuing its own developments aimed at creating automated devices that will operate with minimal human control while consuming the minimum amount of fuel.
Caterpillar products are known all over the world. The brand has become a symbol of quality and reliability. The equipment works in difficult areas of the landscape, in different climates, successfully coping with the tasks. Specialists of the company regularly improve the equipment, introduce new technologies aimed at improving the efficiency of machines.
Caterpillar works in several directions: construction, industrial and energy industries. In addition to the main ones, the company is engaged in insurance and lending, financial support of large businesses. The manufacturer also owns the SEM brand, which manufactures wheel loaders. Its facilities are located in China.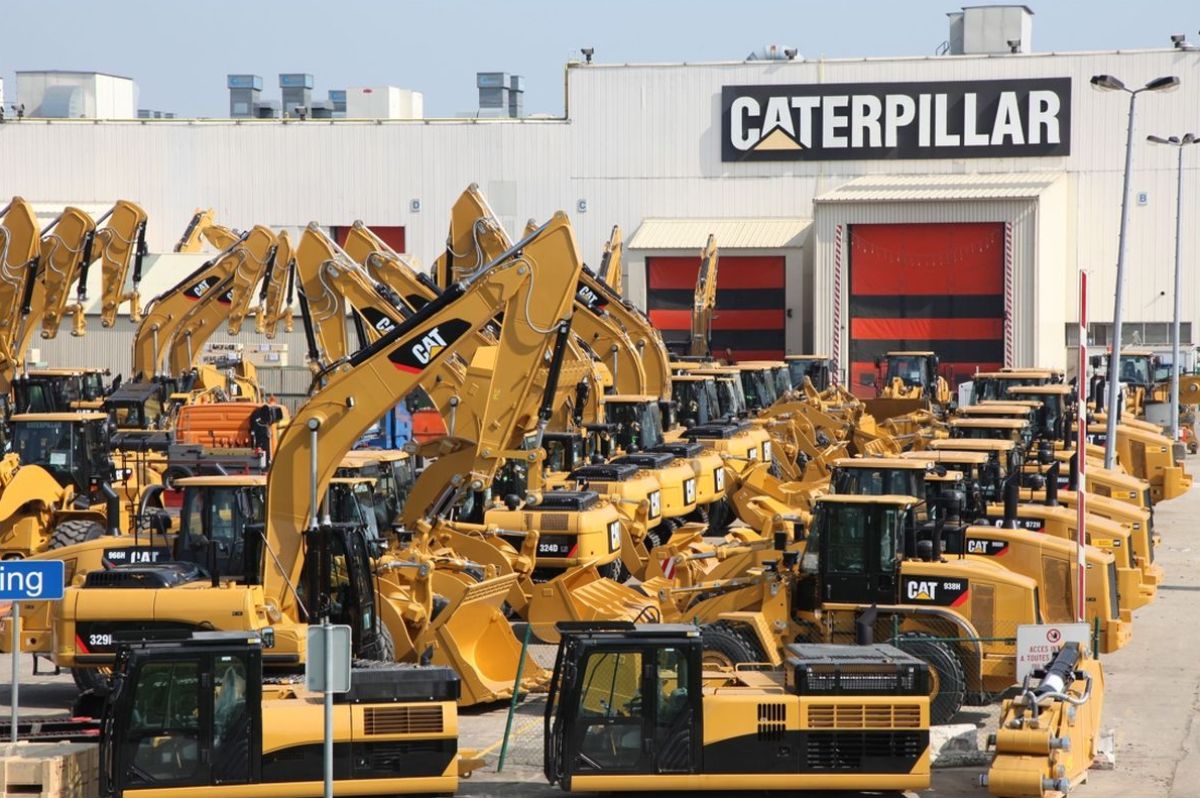 Caterpillar began with the Stockton Wheel Company, which in 1883 produced agricultural machinery, and in 1886 launched a line of combine harvesters. In 1904, a caterpillar tractor of its own design came off the line, which became extremely profitable. It was called Caterpillar, which means "track". After the success of this technique, the company began to actively develop, soon it acquired a factory that produced combines. Before World War I, Caterpillar products were exported to Argentina, UK, Russia, Canada and France. By the beginning of the Second World War, the manufacturer went to the TOP 50 companies with the largest orders from the military industry.
After the war, the company again moved to the production of machinery for construction and agriculture, and opened offices of the brand in Japan, Britain and Brazil.
In the process of modernization in 1986 the company changed its name to Caterpillar Inc.
The manufacturer continued to develop and expand its network. In 2000, new plants were opened in Russia, Austria, India and Italy. Now the company has more than 480 divisions in 50 countries, net profit – more than $6 billion, operating – $ 8.3 billion. The number of employees – 101.5 thousand people.