Christian Dior: a fashion revolution by Christian Dior
The Christian Dior fashion house is for many the standard of style and elegance. As at the beginning of its foundation, the brand promotes stylish and feminine images and chic dresses in which any woman will look irresistible.
Christian Dior, the founder of the brand, started his business in the difficult post-war time when not many people thought about fashion or clothes. But this brave step gave the result – the designer gave women what they were missing around them – the feeling of beauty. It should be noted that Dior's name was already quite well-known by the time the atelier was opened, but it was the time when Christian managed to attract the businessman Marcel Boussac to his idea. Just a year after the start of the business, the designer presented his first collection to the wide public. Its peculiarity was the skirts, which were 30% longer than those adopted at that time. Christian's outfits caused a real stir. Women after the war were dressed rather modestly, more practical, and unremarkable. However, Dior reminded them that one should look luxurious at any time.
The fashion designer's atelier was a huge success, and clients lined up to get an outfit from Dior. Just 2 years after the opening Christian presented his collection in New York, and by 1949 he started producing accessories. It should be noted that the business was managed by Marcel Boussacou, who legally owned the company. It was thanks to him the brand quickly gained world fame, also thanks to the sale of licenses for the release of products.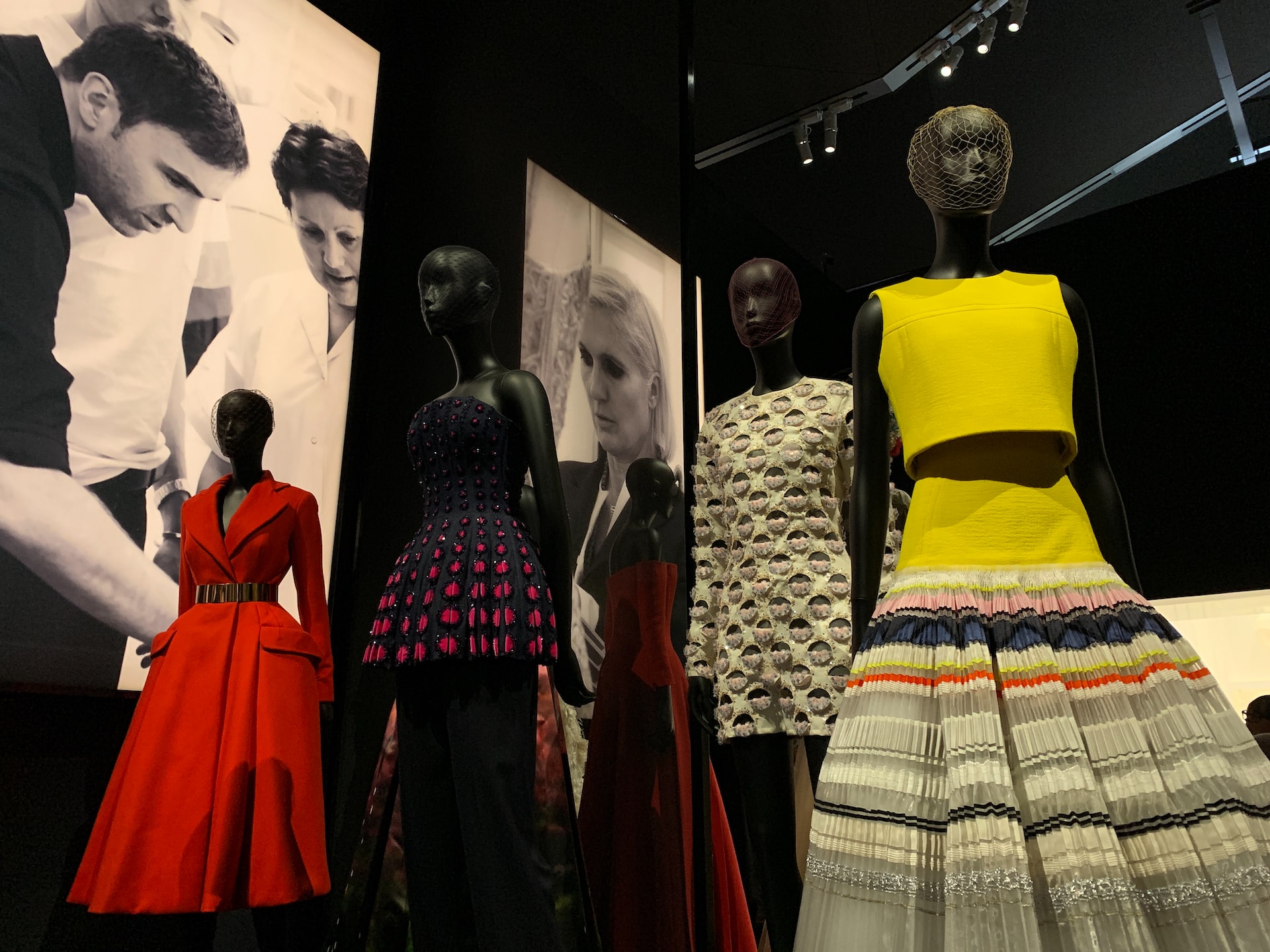 Dior himself was engaged in the development of collections. He introduced the fashion of pumps and dressed women around the world in bouffant skirts and lace. Christian also paid a lot of attention to the accessories and at his suggestion, the brooches became extremely popular. Dior's assistant was Yves Saint Laurent, who joined the atelier at the age of 17. He worked together with Christian, adopting his experience until in 1957 Dior died unexpectedly on holiday in Italy.
However, the young Laurent saved the company, and a year later he released a new collection, which was warmly received by the public. However, the new couturier created his outfits primarily for young girls, emphasizing dynamism and comfort rather than femininity. This approach was not appreciated by the company and Yves Saint Laurent left. He was succeeded by Marc Bohan, who became the face of the brand for 28 years. His main idea was to create outfits for real women who wanted practical clothes. However, no matter how he tried, the brand's admirers wanted to see the beauty that Christian Dior originally laid out. Eventually, Bohan stepped down, and the fashion house gradually returned to its origins – stylish and feminine images that emphasize the uniqueness of their wearer.