How Carlos Helu built his business empire
Carlos Helu is an influential person in Mexico and around the world. From 2010 to 2013 he was considered the richest man on the planet, but even now his income is not small – more than 60 billion dollars. Helu owns a communications corporation, a holding company and a number of other projects in different countries.
The entrepreneur was born in a family of Lebanese refugees. Carlos Slim's father, Julian, did not speak Spanish, but he was persistent and willing to succeed. His first business was selling groceries, and 10 years later he owned commercial real estate in prestigious areas of Mexico City.
His father's success was an example for Carlos. He listened to the advice of a parent who used to teach children to work, laid the foundations of business since childhood. Carlos listened attentively to his father's lessons, he began to apply them in life from a young age. At the age of 12, he opened an account with the National Bank of Mexico to conduct investment transactions. Unfortunately, the father could not pass on all his wisdom to his young son – a year later Juan died.
Carlos studied as an engineer at the National Autonomous University in Mexico City, but as a student he decided not to work in his profession. His goal was his own business.
At the age of 25, Carlos Helu founded his own company, Grupo Carso, and a year later a real estate agency. The latter became the main asset, which brought initial capital for other projects. During 15 years Helu bought a number of enterprises, becoming an influential person in the industrial sector, and also created 5 companies.
The golden time for Carlos was the economic crisis in 1982. There was panic in the market and many businessmen started to get rid of their shares. But the entrepreneur saw in this situation a great opportunity for development. Helu started buying shares in various companies, which later made him the richest man in the country.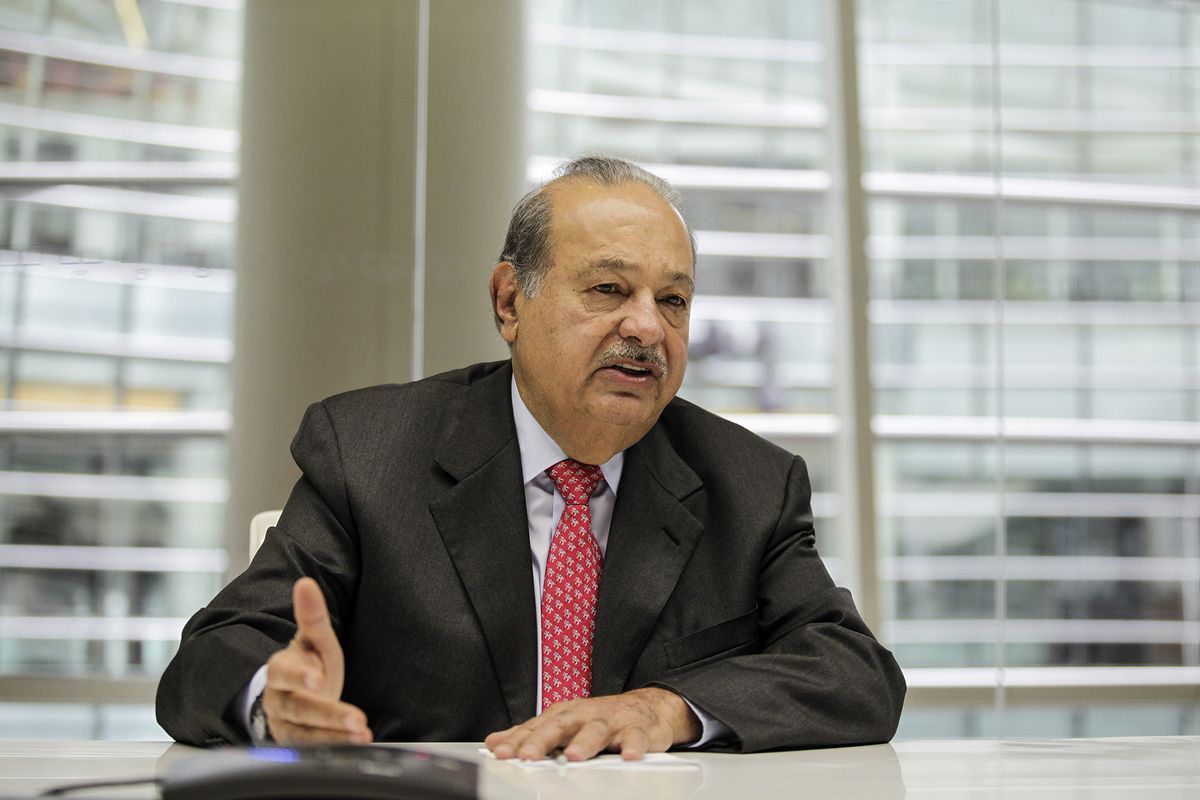 Holding Grupo Carso included enterprises from metallurgical, chemical and mining industries. In addition, Carlos owned the hotel, retail and banking business.
By his example, Helu showed that the crisis can be a great opportunity for expansion, the main thing is to develop an ideal strategy and start acting on time.
In the 90s, the businessman acquired the Telmex Communications Corporation. Its market value was 12 billion dollars, but thanks to good connections with influential people, Carlos bought the company for a sum 30 times less than declared.
In the 2000s, Carlos Al began to acquire businesses throughout Latin America, and later switched to the United States.