History of the establishment and operation of the Spanish corporation Bankinter
Bankinter is one of the largest financial corporations in Spain. It provides an extensive range of services that cover the banking and investment segments. The company's activities also include assistance in managing private large and medium capital, specialists carry out various security transactions. Bankinter shares are listed on the Madrid Stock Exchange and have a BKT ticker and quotes are in euros. The main office of Bankinter is in Madrid. From here a lot of bank offices are managed. Here are also the main financial structural sectors.
Bankinter offices are located in different parts of Spain, and are also represented in Portugal. The full name of the corporation is Banco Intercontinental Espanol, which means "Spanish Intercontinental Bank". This is not a coincidence – not only Spanish investors took part in the creation of the corporation, but also entrepreneurs from the United States, which is located on another continent.
Bankinter is a multifunctional company that provides comprehensive services to corporate and private clients. Highly qualified employees provide quality banking services, which includes credit and deposit operations. Separate divisions of the company are private capital management and securities trading.
Currently, Bankinter Corporation is known and operates mainly in the regions of Spain. The most promising and demanded areas of the company's activities are investment services and banking services. The institution has about 4 thousand employees, assets are fixed at the level of 60 billion dollars.
The history of Bankinter began in 1965. It was then that a banking institution was established to provide services in the financing of the Spanish industrial sector. The company was a joint project of two large corporations, the Spanish Bank and the Bank of the United States. In addition to them, investors were various local and American businessmen, among them a well-known banker from the United States Tom Clausen.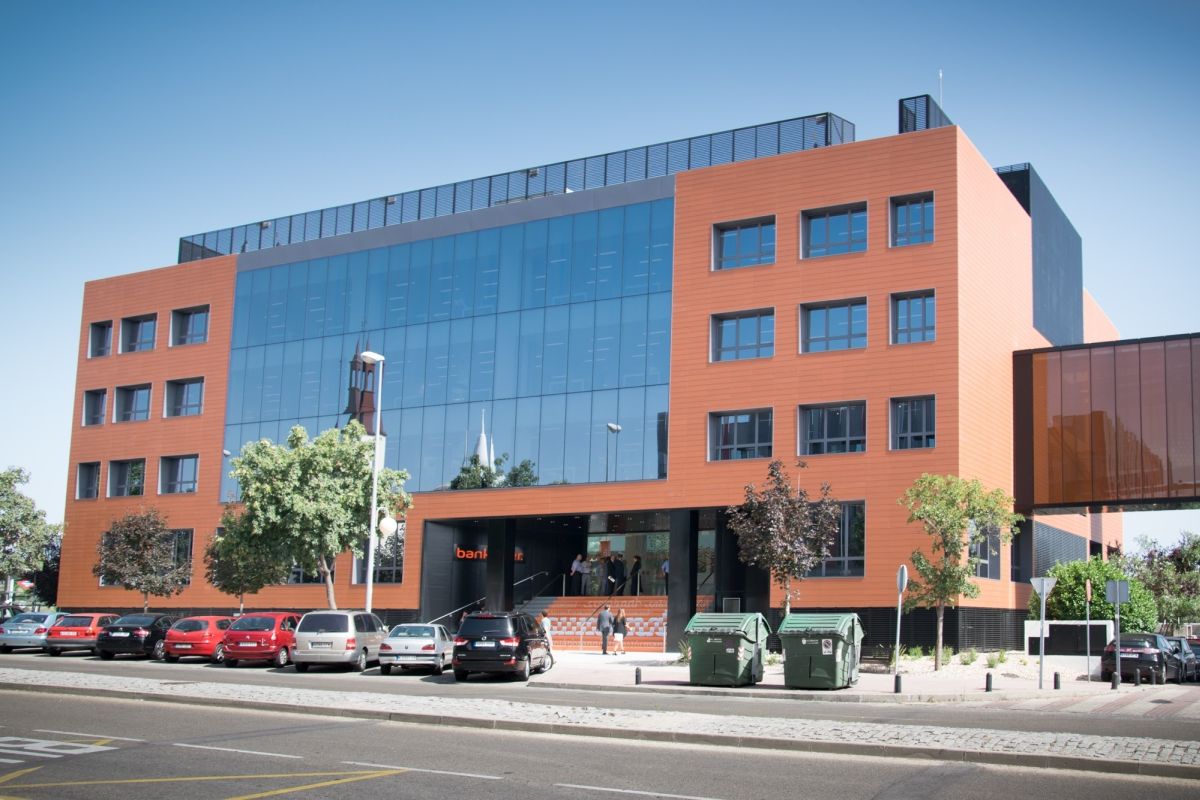 The Bankinter Company was actively developing, expanding its sphere of activity, going through the stages of reform and changes. As a result, the banking institution has become a universal financial holding company, whose reputation and activities are trusted by large companies and individuals. Since 1972, Bankinter shares have been listed on the Madrid Stock Exchange.
The corporation has recently submitted a revenue report. According to its results, the total revenue of all Bankinter divisions amounted to more than 478 million dollars. This figure remained almost at the same level as last year's amount, which testifies to the stability of the corporation and in the market.
The capitalization is over $5 billion, and according to official information, the total value of Bankinter's assets is about €50 billion. At the same time, the company is not resting on its laurels and is increasing its turnover.