How Allianz SE managed to become one of the world's largest insurance corporations
Allianz SE is one of the largest insurance corporations in the world. It is extremely important to the German economy. The company is represented in most global financial markets. Allianz serves more than 78 million customers in 70 countries.
The company's history began in 1890 in Munich when several respected citizens of the city united to provide insurance services. Among them was the mayor, the deputy of the municipality and the owner of industrial enterprises. The initial capital of the fund amounted to 4 million German marks. 
Allianz developed rapidly and was a success with the public. Already in 1893 the company opened a branch outside Germany, in London, and two years later the shares went on the stock exchange in Berlin. 
A difficult period for the company was from 1906 to 1912, when a major earthquake in San Francisco caused Allianz to make payments on insurance policies. Moreover, during this period there was the Titanic liner catastrophe, and the company also had to carry out compensations to the families of the victims.
A new stage of Allianz's development began in 1920, when a new business strategy – takeover – was chosen. At that time the company acquired the insurance bank of Bavaria, as well as a firm in Frankfurt.
When the National Socialist Party came to power in Germany, Allianz worked closely with it. From 1933 to 1945, the company insured all members of the party and also controlled Jewish insurance funds.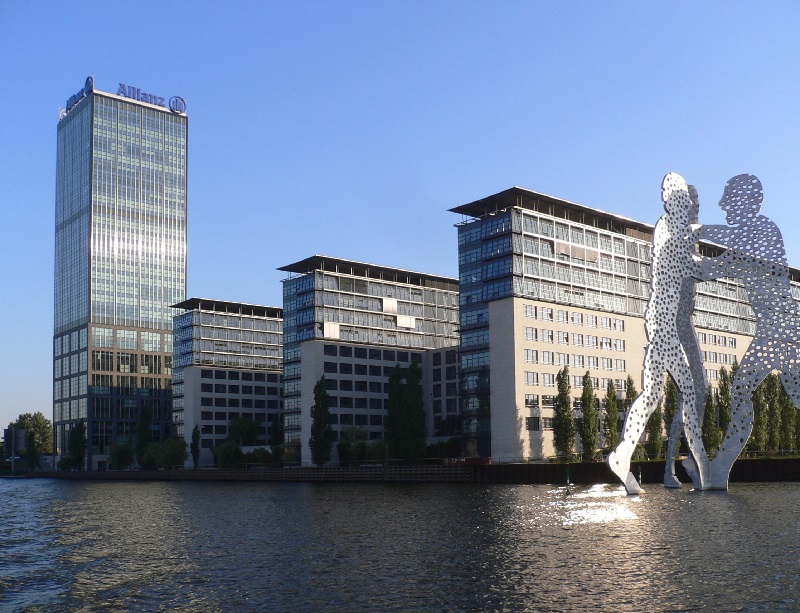 In 1949, the head office moved to Stuttgart, where the war effort was already over. The approach to the organization of the business changed as well. Allianz switched to electronic customer records. All data on them was entered into a computer made by IBM. At the time the equipment was huge and occupied a separate large room.
Since 1959 Allianz has been exploring new markets, representative offices have been opened in the United States, Britain, Brazil and other countries. In addition, the company continues to pursue a strategy of acquisitions, thus expanding and strengthening its position in the world.
Thanks to this policy, the company became an internationally important holding company in 1985. Since 1990, Allianz has broadened its range of services and opened new representative offices in Australia, Japan, China and other countries.
2001 has become a difficult period for the company. Central Europe has suffered from the natural disasters, there was a financial crisis in the world market, which has affected the profits of Allianz. The holding lost about 1 million Euro. 
However over time the corporation managed to recover its positions and entered new markets, including Russia. Allianz continues to actively develop and increase the number of clients.