Pilatus Aircraft: the aircraft models that brought success to the company
Pilatus Aircraft of Switzerland manufactures single-engine aircraft. It has been in operation since 1939 as a division of Oerlikon-Bührle. Initially, the company carried out repair work and serviced the Swiss Air Force fleet. After a while, Pilatus began assembling EKW C-35 reconnaissance aircraft, using parts supplied by other manufacturers.
The first aircraft designed by the company was intended for training purposes, but production was abandoned at the design stage. In 1942, Pilatus signed a contract with the Air Force to improve its aircraft, and two years later the company built its first complete aircraft.
In 1945, the manufacturer began the development of a two-seater aircraft, the P-2, intended for training flights. It was based on the design of an earlier training aircraft that had been abandoned. In addition to this type of aircraft, Pilatus produced gliders and designed fuselages and other components for the De Havilland company.
In the 1950s, the manufacturer received an order from the Swiss Air Force to produce the P-3. These aircraft were the company's first to be delivered to foreign markets – the Brazilian Navy. In 1959, Pilatus began production of the PC-6 Porter for civilian use. The model became very popular and was also produced in the USA.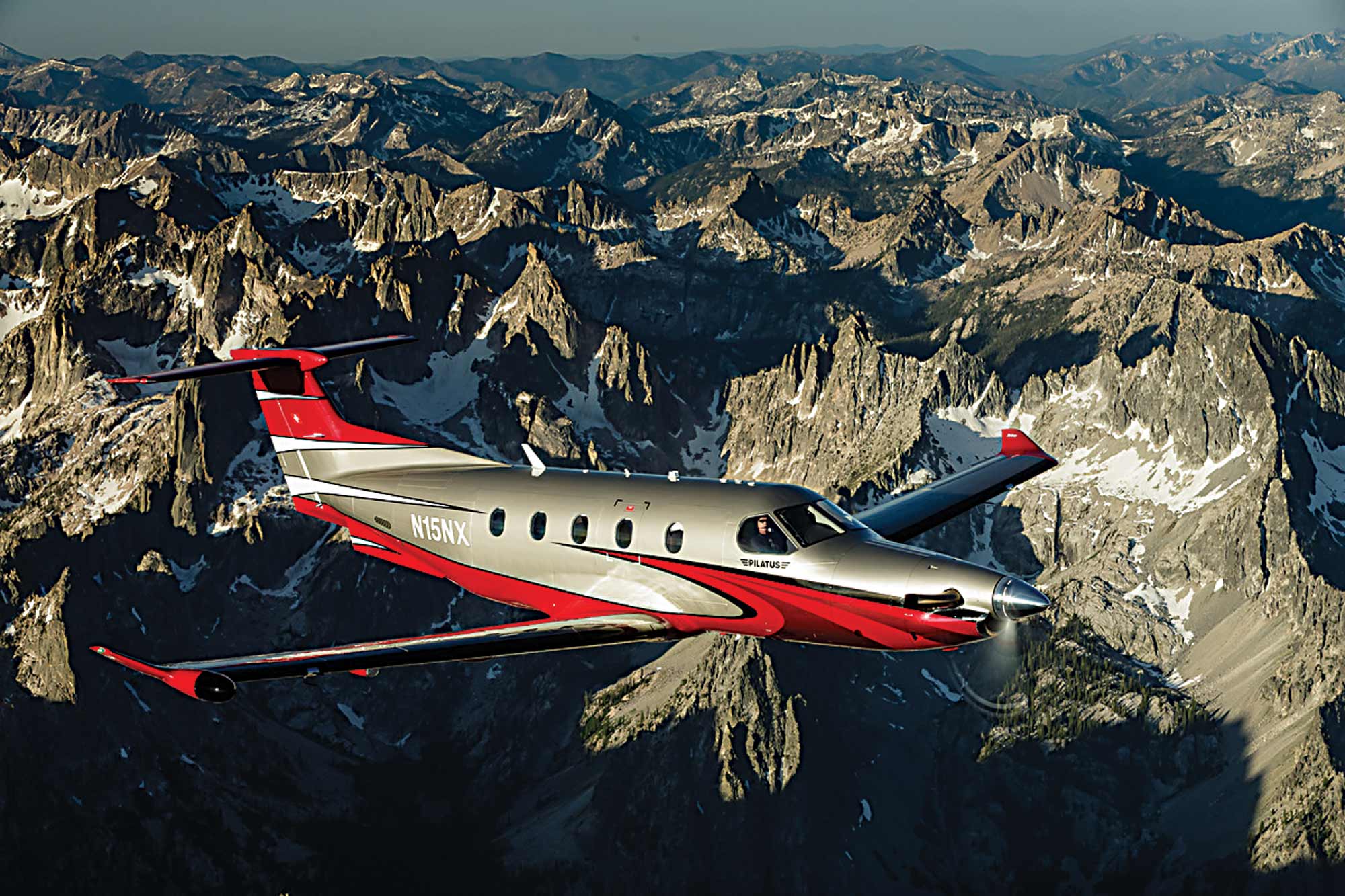 During the 1960s and 1970s, Pilatus developed several models for passenger and cargo transport, but none of them went into production. The company decided to move away from the production of training models and began to produce an all-metal airframe.
A new phase in Pilatus' development came during the world oil crisis when the market turned its attention to fuel-efficient aircraft. In 1978, the company introduced the PC-7, which generated high sales and profits. This allowed the company to increase its resources to develop new aircraft. Pilatus agreed to purchase the aircraft manufacturing business of Britten-Norman and continued to improve existing models.
In 1994, the PC-12 went into production and became Pilatus' best-selling product. This aircraft was used to train pilots to make the transition from training transport to military transport as easy as possible.
The manufacturer actively developed the PC-12 family, which was ideal for training and in demand around the world. In 2013, Pilatus opened a subsidiary in China, where the PC-6 and PC-12 series were produced. At the same time, the first PC-24 business jet was introduced.
The company continues to produce the most popular jet models and holds about 5% of the global training aircraft market.