Xiaomi Corporation's plans for electric car manufacturing
The development of electric cars is a promising area that is being actively invested. Many large car companies are reducing their investments in the production of vehicles with internal combustion engines and are expanding the production of electric vehicles. The leader in this respect is China, which just a few years ago adopted a policy to increase the production and domestic sales of electric cars. One of the companies that produces them is Xpeng Motors. It has recently become known that the company has managed to attract large investors, including Xiaomi Corporation.
According to the information on the official page of Xpeng Motors, the amount of funding was $400 million.
Xiaomi representative also commented on the cooperation with the company. In his opinion, a large manufacturer of electronic devices has already achieved good results in its niche and wants to expand and develop. The corporation sees electric transport as a promising direction. In addition, the collaboration between Xiaomi Corporation and Xpeng Motors will allow us to join forces to improve existing technologies and find innovations in the field of intellectual and digital equipment.
Xiaomi is a world-renowned company that has managed in a short period of time to overtake the giants of the industry and take a leading position in the sale of smartphones and various Internet products of things. Her experience will help Xpeng Motors achieve market success. The main purpose of cooperation between Chinese manufacturers is the development of a system that will synchronize the functionality of the smartphone and electric car.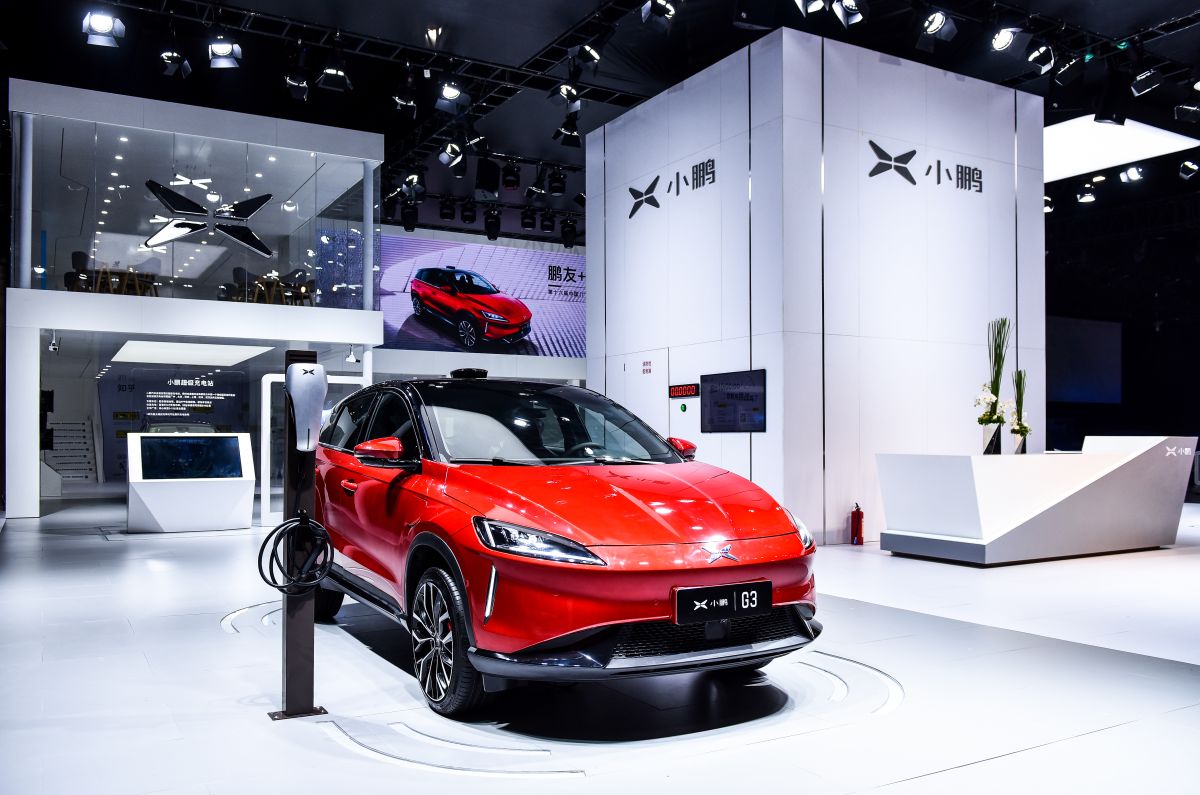 Manufacturer Xpeng Motors has not only received financing from institutional investors, it has also diversified its sources of funding, thanks to which it has taken a loan from Chinese and foreign banks worth over a billion yuan.
In spring of this year the company presented the electric car P7, which is the second representative of the range. Its sales will start in the 2nd half of 2020.
The first model G3 from Xpeng Motors was released in the amount of 10 thousand copies, and in summer they showed the public an improved version of G3 2020. This electric vehicle can cover 520 km without recharging, according to the NEDC standard.
The vehicle has passed all necessary tests, including the C-NCAP safety test. According to its results, the electric car received the highest score of 92.2% among all other machines from different manufacturers.
The company Xpeng Motors is called Chinese Tesla and one of the serious competitors of the brainchild of Elon Musk. Financing with Xiaomi Corporation opens up new opportunities for the manufacturer and facilitates access to innovative developments.
Representatives of the companies have already thought over the strategy of cooperation and hope that it will bring development of capacities and increase of profit.