Ursula Burns: an overview of professional activities
Ursula Burns is the first African-American businesswoman in the United States to head the Xerox Corporation. She also serves on the boards of well-known companies such as Uber, ExxonMobil and others.
Born in 1958 to an immigrant family from Panama, Ursula was raised by her mother alone. After graduating from high school in New York, she attended the local Polytechnic Institute and received a bachelor's degree in mechanical engineering. Burns got her master's degree from Columbia University.
A summer internship at Xerox in 1980 was a life-changing experience. After completing her master's degree, she secured a full-time position with the company a year later. She held various positions at Xerox until 1990 when she was spotted by a senior manager and promoted to assistant manager.
Ursula continued to climb the corporate ladder and was promoted to Vice President in 2000. Her work was closely intertwined with that of Anne Mulcahy, who soon took over as CEO of the company. Burns succeeded her as Xerox CEO ten years later. Ursula led the company until 2017. During this time, the company underwent several critical transformations, including the acquisition of Affiliated and the split of Xerox into two separate companies.
In addition to leading the company, Burns was involved in the STEM programme initiated by the Barack Obama administration between 2009 and 2016.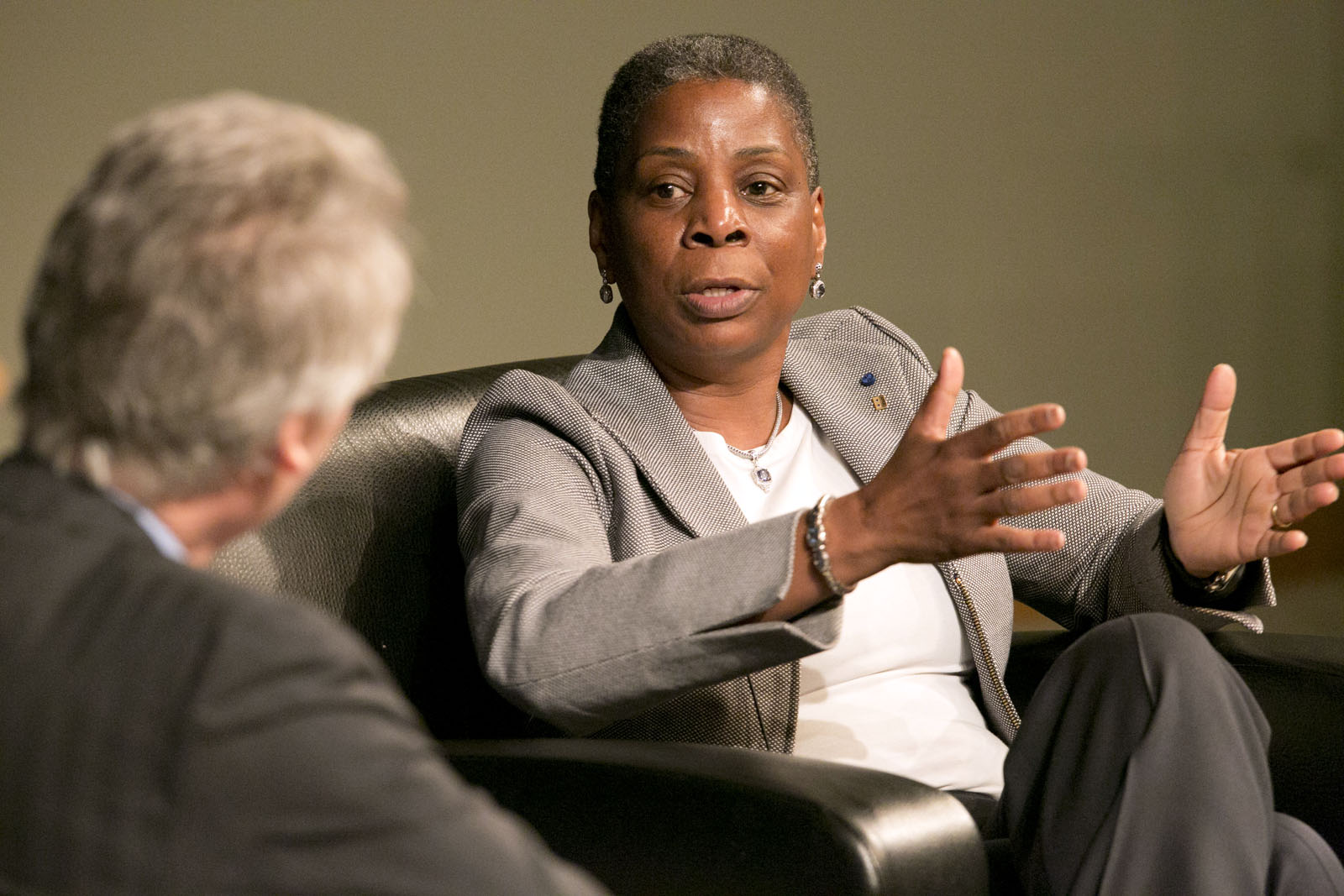 Ursula's career after leaving Xerox
After leaving Xerox, Ursula took on a leading advisory role at Teneo and joined the board of Uber, a taxi ordering service. In 2017, she also became board chairman at telecoms giant VEON. A year later, the head of the company unexpectedly resigned, and Burns took over. Here she stayed until 2020.
Ursula has also provided advisory services to various non-profit organisations, including FIRST, which promotes science. Burns has helped MIT University and the United States Olympic Committee. She is currently the director of an organisation dedicated to improving education in US schools.
Ursula Burns has been featured in the prestigious Forbes ranking several times for her professional achievements. In 2016, a hacking attack on politicians' emails revealed that the businesswoman was being considered for Hillary Clinton's vice-presidential candidacy.
Ursula was married to her Xerox colleague until he died in 2019. Together they raised a daughter and her husband's son from a previous marriage.