Representatives of the Kraken exchange: shares will be traded on a par with digital assets
Cryptocurrency exchange Kraken said it is looking at options to provide its customers with traditional asset types beyond digital and NFT. Stock trading may soon be available on the platform. Right now, cryptocurrency brokers are actively working on creating wallets that will allow trading in different assets, including traditional ones.
And a representative of Kraken hinted that various platforms are working on such an idea. And in the near future, it may be that cryptocurrency exchanges will introduce similar products – super wallets. They will be a multiproduct application through which one can trade spot and currency markets, NFT, and stocks.
Analysts say that the cryptocurrency segment demonstrates increased competition. Such dynamics are explained by the entry of new players into the market. However, representatives of the Kraken exchange do not intend to revise the size of its trading fees, which constitute the main share of the company's income. Such a position is explained by the fact that their large customers are not afraid of high commissions, which are compensated by the wide opportunities provided by the exchange.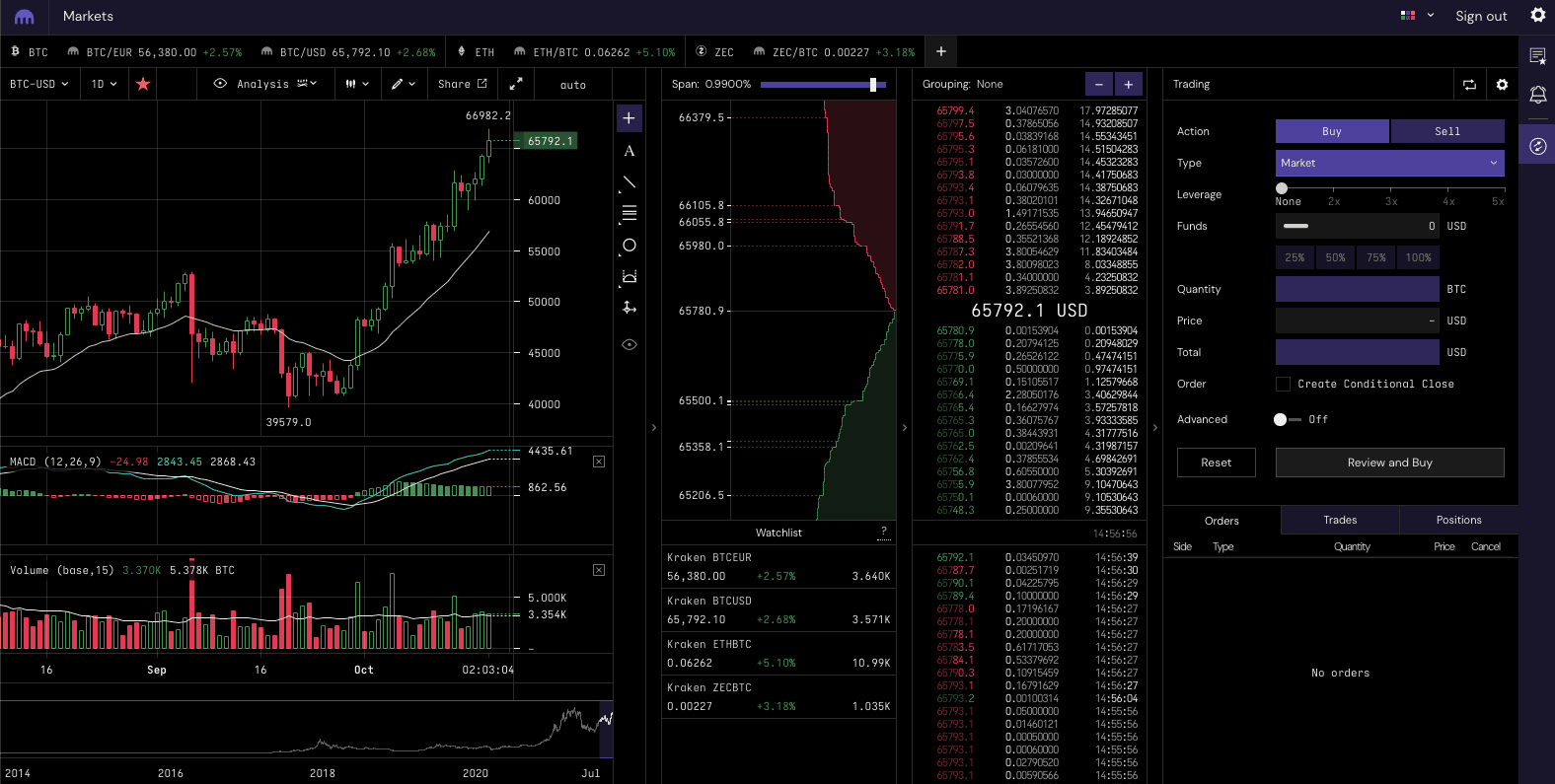 It should be noted that Kraken is the leader in the crypto industry in terms of bitcoin trading volumes paired with the euro. The platform is operated by Payward. In addition to a convenient application and a large number of tools for transactions, the exchange is popular among users for its reliability. Throughout its existence since 2011, Kraken has never been hacked by hackers.
In addition, funds for investors who suffered from Mt.Gox are compensated through this platform. The latter was a bitcoin exchange from Japan until 2014, which declared itself bankrupt after several questionable processes within the platform. After that, Mt.Gox was taken over by an independent company, and Kraken, in turn, took over payment processing and repayment to creditors.
Most of Kraken's assets are in cold wallets, with the exception of those that provide trading facilities. The exchange provides a wide range of instruments, but the most popular is bitcoin and Ethereum, which are traded in tandem with the fiat dollar and euro. In addition, the platform can carry out transactions using altcoins.
As for the leverage, its size is from 1:2 to 1:5, but it is not available for all instruments. The commission for transactions without coverage is 0.01-0.02%, the amount depends on the instrument. The commission is deducted every 4 hours.
The exchange also has a commission for participation in trading, which is calculated depending on the volume of transactions carried out over 30 days and the role of the user.